If we were sitting across from each other in a coffee shop – cups in hand, breaking off pieces of a giant peanut butter cookie – what would you want to ask me?
Would you want to know how I've built a successful, multi-income stream business while working 30-35 hours a week?
Want to know how I developed a daily writing habit that's worth $320,000+?
Or maybe you want to pick my brain about establishing boundaries, communicating your needs, or making tough decisions?
If that sounds like you, I can help. 
For the last nine years, I've been writing and teaching about money, happiness, online business, and living your life on purpose. If you'd like one-on-one help with any of the above, I'd love to work with you.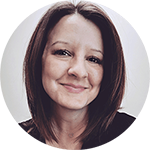 Sarah gave me so much information in one coaching call! Since we worked together  I had the confidence to raise my prices and I sold another package right away at the higher price. Working with Sarah was such a confidence-building experience!
– Beth Wyatt
Sarah's advice has totally changed the way we spend money, and we don't feel deprived at all. She's helped practically eliminate all the awkward financial negotiations with my husband and daughter, and I pushed through a steep learning curve to take new steps in my business!
–Amanda Jefferson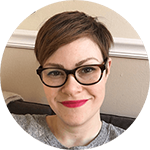 The post-call packet Sarah sent me was AMAZING. I so appreciated the time, care, links, specific resources, and thought that went into it.  It felt SO useful and at the same time, because of our call, not overwhelming. She gave me a ton of info but also acknowledged that it's okay to just do one thing every few months if that's the way life rolls. I am so grateful for that perspective and for all this concrete, good shit! Sarah knows what she's doing!
– Kristen Rogers-Anderson
Here's what working together looks like:
You drop me a line at sarah@yesandyes.org, telling me what you need help with. I'll tell you if I think we'd be a good fit and if we're not, I'll point you towards someone who is!
We choose a date and time for our call.
I send you a unique-to-you pre-call workbook filled with thought-provoking questions so we can make the absolute most of our time together.
We meet up on Google Hangouts or Skype and get down to business!
Post-call, I send you a packet filled with links, next steps, and everything we talked about, so you don't have to worry about taking notes or forgetting anything.
My inbox is open to you for the next week if you have any follow-up questions.
Sarah's solutions made SO much sense and were so DOABLE! I feel SO good about the direction I'm headed. I feel confident that I can do this and if I have questions she will be there to answer them.
– Genevieve Nalls
Sarah captured the most important parts of our conversation and distilled them into actionable steps that are specific, relevant, doable. It's like before I had ice cream but she gave me the spoon."
–Amy Cross
Investment
1 hour coaching call >> $250
Pre-call unique-to-you workbook
60-minute call
Post-call packet of next-steps
1 week of post-call email support
3 month package >> $600
Pre-call unique-to-you workbook
3 months of coaching
Post-call packet of next-steps
If you're curious or need a bit of help with your online business, your money, or just handling a tough situation, I'd love to chat. Drop me a line at sarah@yesandyes.org and let's get started!