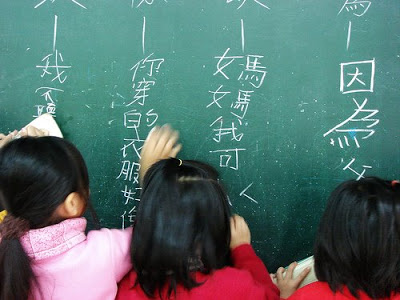 If you've got a taste for adventure or a bad case of wanderlust, teaching ESL abroad is a great way to pay off your loans while seeing the world. The college+wedding+babies formula isn't for all us … in fact, a very large percentage of us take a less traditional, more scenic route reaching the destination that is Grown-up-ville. Why not have a good time while figuring out who we are and what we want?! Teaching ESL abroad is a great way to do this and see the world too!
Now friends, I will not lie to you. Moving abroad is an undertaking and it is crazy difficult at times … but most things worth doing are, right?! Teaching English abroad is also one of the best things I've done with my life. And it's never going to get easier than when you're young, cute and mortgage-free! So here are a few basics about teaching abroad to get you headed in the right direction. Bon Voyage!
Where should I go to teach abroad?
Well, that is a rather important aspect to the journey, isn't it? ESL jobs are relatively easy to find, especially outside of Western Europe and particularly in Asia. You should have a really big think about what you want out of this adventure. Some good questions to ask yourself are:
Do I have a second language I'm keen to practice?
What kind of climate works for me?
How much money do I need to/want to make?
How do people in this country react to people like me? (This is a pretty important one. How do they treat Americans? Women? People of your ethnic background or sexual preference?)
Do I want to go someplace that's westernized or quite remote?
Once you've answered these questions, do a little nosing around the internet to research the countries you're interested in. Transitionsabroad.com is hugely helpful and include realistic profiles of many ESL-rich countries.
Where do I find a ESL teaching job?
As with many things, ESL teaching jobs are online! You really have two options: lining something up ahead of time or going to your country of choice and finding something once you get there. Both options have their pros and cons. Lining something up ahead of time could mean free airfare, training, being met at the airport and job security. It can also mean being stuck in a job or town that you're not too keen on. Finding something once you get there may equal higher pay, better benefits and a working environment that fits you. But it also means all the normal stress of finding a job – but in a foreign, non-English speaking city. Wicked stressful, yo.
If this is your first time traveling in a non-English speaking country or teaching ESL, I would probably recommend trying to get something lined up before you go. Do some really in-depth research on your potential employers – check out expat online message boards and see what they have to say about the company and ask your school if you could chat with a few of their current employees. English schools vary hugely so it's really important to find one that's right for you. There are approximately a gajillion ESL-job sites online; some of the best are esljobs.com, eslemployment.com and Dave's ESL cafe.
Do I need a qualification to teach ESL abroad?
Maybe. It really depends on where you're going to teach English and what you're hoping for. If you want to teach in Bangkok for a year, backpack around SE Asia and see your fill of Ladyboy shows, you probably only need a B.A. and a native-speaker accent. If you want to teach in Europe for several years, you'll probably need a qualification. Qualifications range from month-long TESOL certificates to two-year Masters Degrees. However, if you just want to go to Asia for a couple years of sake-drinking fun, don't feel that you need to undertake a course to get a job.
What about (a million other little things) about teaching abroad?
I had heaps of questions before I moved to Taiwan … could I buy breakfast cereal there? Would the keyboards have English on them? Would it be difficult to be a vegetarian? The best way to find the answers to all these quandaries is to hunt down the ubiquitous expat online message board for your country of choice. These message boards are positively thick with people aching to give you input and help you learn from their mistakes. Take advantage of it!
So get out there! Grab your passport, strap on that giant backpack and have an adventure teaching ESL abroad!