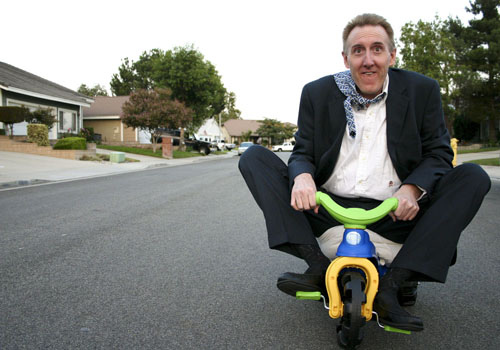 photo by
fayebatka
Lately, a lot of my favorite online haunts have been rife with talk of quarter-life crises and the reality of adulthood versus the rose-tinted nostalgia of our childhoods.
Heavy stuff, surely! But it got my little brain a'workin on the topic of adulthood and how we all choose to use ours.
I think we can all acknowledge that the American formula for a adulthood goes something like this:
1) attend four-year university
2) meet your special someone while attending said university
3) graduate and move in with special someone
4) get your starter job
5) marry special someone
6) advance in your job
7) baby #1
8) buy a house
9) baby #2
10) move the the suburbs, eat out exclusively at Olive Garden, spend your weekends engaging in lawn care and taking kids to soccer practice, slowly die inside.
I kid, I kid.
Kind of.
But what happens to those of us who don't find the special someone? Or discover that we can't get a job with that Anthropology degree? Or feel claustrophobic at the thought of being tied down by a career/spouse/child?You know what?
I think it's the pretty rare individual what actually follows this formula … though that doesn't keep a lot of us from measuring ourselves against it.
How silly! In my entire extended group of friends, I know exactly one person who has followed this formula (at least thus far, she's on step six at this point … there's no telling where she'll go from there!) the rest of us have switched universities, ended long term relationships, had babies before we finished school or bought the house before the wedding. We have taken the scenic route, or a road less traveled or even a series of (interesting) dead ends.
None of this is to say that following the formula is bad. Babies are lovely! Weddings are grand! And lord but I would love to live in something bigger than a breadbox! But I think there's a lot to be said for this non-traditional approach to adulthood and living life on our own terms, really thinking about the life and future we want for ourselves rather than swallowing this college+wedding+baby notion.
We need to stop punishing ourselves for deviating from what society has taught us is The Correct Way to navigate our 20s and 30s. I will not be ashamed of the holes in my resume resulting from world travel. I won't be embarrassed to admit that I'm not a home-owner. I won't blush and stammer when my nosy aunt asks me when I'm going to start making babies.
How closely have you followed the formula?