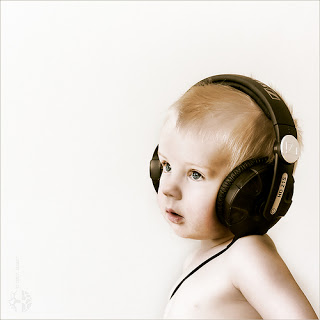 photo
No, but I mean really. When your life is finally made into a movie, what's the soundtrack going to be?Scene: One-bedroom apartment, circa late 70s – early 80s. Mom is tiny in her maroon double knit jumpsuit and Dad is rocking some
Alabama Thunder
. You are but a wee, bald muffin in a onesie. Mom and Dad are teary and joyful over you and
this song
.
Scene: You are five and you are an excellent dancer. You love this song so hard! Best dancing outfit: green footie pajamas. Best dance venue: the kitchen while Mom's cooking dinner. Best dancing moves: punching from side to side, marching in place (sometimes in circles), jumping jacks.
Scene: You are seven and totally embarrassed of your amateurish dance moves of yesteryear. You have moved on to a sophisticated ensemble of pink leotard, striped leg warmers and arm poofs. You and the BFF spend your summer choreographing dances to this and forcing the neighbor ladies to watch.
Scene: By 5th grade, you are wicked hard core. You're so tough you listen to rap! You memorize the lyrics to this classic and recite them to kids on the playground for a quarter, which is a pittance for this caliber of entertainment.
Scene: Sixth grade is full of angst (in the form of a triangle perm, braces and glasses) and Kurt Cobain is the only one who can understand you. You wear your dad's flannel shirts and your winter boots all year round because your allowance won't cover a new pair of Doc Martens.
Scene: You know it's deeply uncool, but you really love this song. You even bought the single! On tape! You secretly dance to it every morning before school, but swear allegiance to Pearl Jam when asked.
What music were your formative years set to?