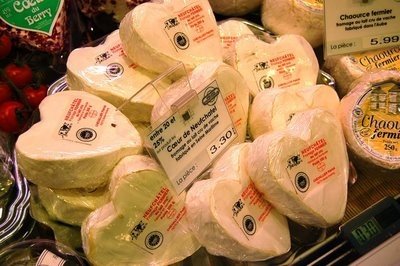 A wee while ago the lovely curiousbird tagged me to pull back the rotting log and share the white maggots of my addictions.
As though I´d be into anything as edgy and exciting as maggots.
The Internetz

.

As evidenced by the fact that I am currently on holiday in Peru, and yet? Here I am in an internet cafe, writing a blog post and compulsively

twittering

.

Cheese.
Please allow me to share this anecdote to illustrate: I lived in Taiwan for a year and half a while ago and the Chinese people are not particularly keen on their dairy products. For the first two weeks that I was there, I could not, for the life of me, locate any decent cheese. This lack of cheese in my diet resulted in an eight pound weight loss. But don´t worry – after I found the expensive import store, all was once again right in the world.

Magazines.
Few things beat a sun porch, a cup of chai and a lady magazine. And apparently I´m actually a 45 year old yuppie, because I love Real Simple and the Oprah magazine. So be it.

Baby Animals.
I don´t actually own any at the moment, but I am often reduced to baby talk and cuddling upon seeing any mammal that is a pre-teen. I recently spent 15 minutes cooing at a stray Bolivian puppy with matted fur. Irresistible!

Planning

.

Hence

my daily mantra

. If I´m not careful, I´ll spend all my free time waxing Virgo on the up-coming weeks and months. I must always have three back up plans for any given scenario.
But what about you?! What are the things you can´t live without?