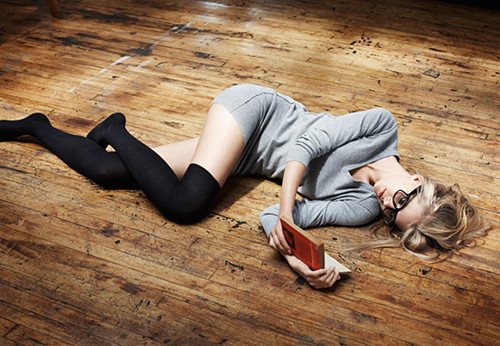 True story: A few years ago, while living in Taiwan, I was sitting in a bar discussing travel with some friends of mine. They were detailing the ridiculously rutted and bumpy road that connects Cambodia and Vietnam.And instead of cooing consolation over their six hour bus ride from hell, my thought process was "Wait. What? Isn't Vietnam an island? Isn't, like, every country in Southeast Asia an island?"
This was the extent of my knowledge of Geography, whilst actually living in Southeast Asia.
Good lord.
Since this rather humiliating experience I've started making a more active effort to avoid brain rot. Now, I'm not saying we should give up on The Real Housewives of New Jersey or speak only in four syllable words, but a smart girl is a sexy girl, no?
Some of my favorite ways to stave off the stupid?
Salon, Slate and The Morning News – Well written feature pieces, current events, and headlines from around the world. In a much more friendly, consumable format than CNN.
Free Rice – Take quizzes on a variety of subjects. Each right answer earns a few grains of rice for the UN World Food Program. I'm a sucker for the vocabulary quizzes, but should really be dabbling in the pre-algebra area. Uggg.
The Daily Show – Eye candy and brain candy all rolled into one! My boyfriend Jon Stewart makes politics delicious and nutritious.
This American Life – I'm not sure exactly how listening to The Best Radio Show in The Land makes me smarter. Maybe it just makes me a more compassionate, involved human being. Or maybe I just love me some Ira Glass.
Reading Non-Fiction – Because truth is often so much more fascinating than fiction. If I really want to geek out, I read anthropological case studies (what?!)
What do you do to feed your head? And are you willing to share some of your most epic brain farts?