As you guys may know, I'm knee deep in paint and spackle and craigslist furniture in an effort to turn
my diamond-in-the-rough apartment
into the sparkler that I know she wants to be. I've been trolling the design blogs, searching high and low for a bit o' inspiration.
Here's what's floating my boat!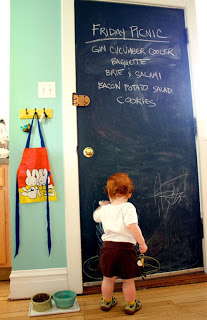 Chalkboard doors! So lovely and whimsical!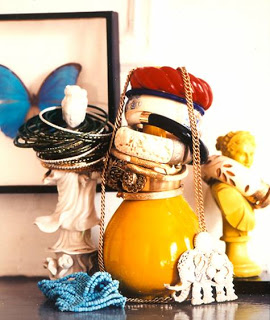 Piling my oodles of bangles onto something delightful
and appropriately weird. Why didn't I think of this before?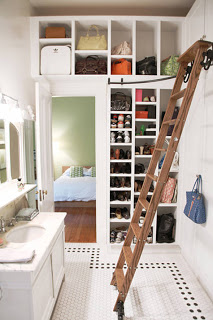 It's awesome because it's like a library and a shoe store all at once!
Is this what heaven is like?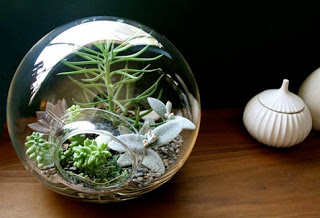 Tiny little biospheres! Wouldn't this be even better
if there was a wee plastic DINOSAUR IN THERE?!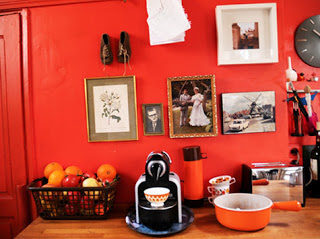 I love the idea of tucking three dimensional objects
into arrangements of photos on the wall.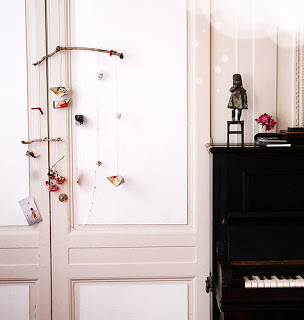 Delicate little mobiles made from
things hiding in your junk drawer.
Hanging random things from the ceiling.
I love it!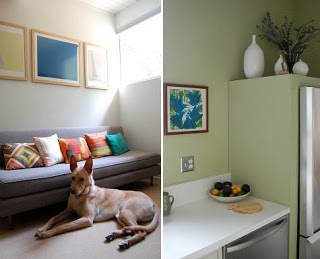 And the best design element I've seen yet?
One very giant dog.
Are there any design tricks you've been aching to try?