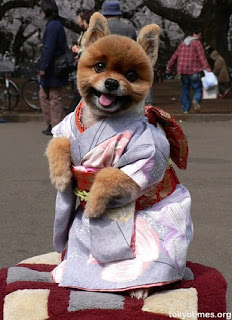 I want to do this when I grow up. Or next week. 20 Subversive works of Guerilla Street Art.
You guys know I love tiny houses. So I obviously love tilt photos, which make everything look miniturized.
I'm pretty sure these are the romance novels of choice in my hometown. Whatever floats your boats, guys.

I'm a little bit in love with this girl's outfit choices. And by 'a little bit in love with' I mean 'I just went through her whole flickr stream.'
I'm totally not into planned communities (I'd like to be able to differentiate my house from my neighbor's, thanks) but what if it was an eco-community?
Are you a cusser? Or as my college roomate liked to say 'a swear bear'? Apparently, Americans lovelovelove to do it.
If you live in the Twin Cities, maybe you've seen St. Paul's art signs? They're metal and shaped just like real traffic signs, but feature funny pictures or strange sayings. Apparently, they're supposed to help slow fast traffic in the residential neighborhoods.
How cute is this delicate, a-symetrical necklace?
Two fantastic house tours: one feminine and lovely, one full of bizarre, museum-worthy curiosities.
Y'all, bookmark this business: The cheapest places to live in the world, $500 a month.
I need this adorable paper-clip hoarding birdie on my desk yesterday.
And remember, you can still comment for a chance to win this swanky, $125 clutch!
Happy hump day!