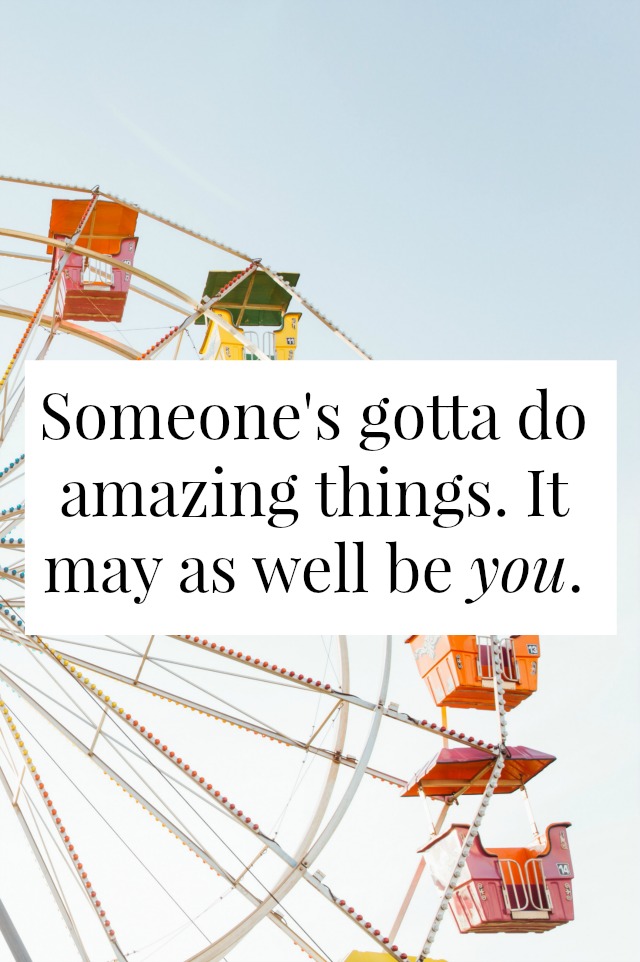 I know you know this. But. 
It's good to remember that you (and I!) are capable of innumerable amazing things.
We can:
climb mountains all by ourselves
write a book that changes lives
compose the next summer anthem
see the world on the back of bicycle/
on our very own feet
wear blue eye liner
love our familiues for who they are
save all that money and do something with it
be the one who solves the problem
bring amazing children into the world
work in an office and love it
never work a 40 hour week again
be the hottest version of ourselves every blessed day
wear those super high heals everywhere
study gorillas in Africa
own only what we can carry
become a scholar on something obscure and fascinating
win the prize
Someone's going to do amazing things. It may as well be you.
Click To Tweet