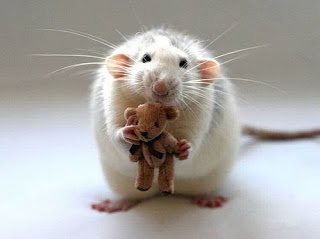 Because it's Friday! And, at least here in Minnesota, it's rainy and cold and a perfect day for wasting on the internetz. Happy clicking!
Have you heard about
Puppies Behind Bars
? It's an amazing program that partners felons with a puppy that they train to be a service dog for returning war vets. Ready the kleenex, yo – puppies + triumph of the human spirit = weeping.This is
what cookie monster thinks
about eating five servings of fruits and veg.
If you've got a penchant for graffiti, you probably need this notebook. The pages looks like walls!
I'm living alone at the moment and this graph pretty accurately captures the benefits of that.
A cute DIY that requires only old bottles, masking tape and spray paint.
I love these roughly sweet wood lights.
This man's name is really, truly John Doe! Apparently, he occasionally runs into trouble at the airport.
Cracked.com always has the best stuff. I love this username translator. Just something to think about before you choose 'hotgirl 69' for your next handle.
I love the photos of Tara Donne. Gorgeous colors, daily life.
What awesome links have you stumbled across this week?