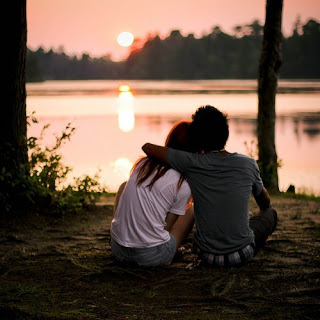 Does this really count as a new thing? As a thing that I have never before done? No.Friends, I am a serial monogamist – I've spent about 2 years out of the last 13 single. Despite this, I am not so great at the dating. Diving headlong into a long-term relationship? I could win a gold medal in that. Allowing summer flings to develop into a five-year relationship? I am soooo good at that. But going out to dinner a few times with some dude I met at a bar? Fail.I was initially quite nervous about this goal when I put together this list back in May. Where was I going to meet some guy to go on a date with? Should I just take up any and all offers in an attempt to cross this off my list? (Because, seriously? We all know how good it feels to cross something off our lists)
Somewhere towards the end of June, an old friend emailed me. He assured me that he wasn't trying to engage in a set-up but he knew this great guy and that we would be fast friends – we were both cheese-lovers/vegetarians/readers/travelers/kind with the tiniest hint of snark. I assured Old Friend that I was always up for meeting new people but 120% not getting back on the dating wagon any time soon.
So I met Friend of a Friend (hereafter to be referred to as FOaF) and he was lovely – and maaaaybe just as into cheese as me. We proceeded to do that thing where you hang out all the time, make dinner at each other's houses, go to shows, talk about all sorts of intimate things, make lots of intense eye contact and offer to pick each other up after trips. I pretended that this wasn't dating. And I pretended that I also pressed my knees against my girlfriends' knees under tables.
After an eight-hour 'non-date' of hiking and cheese-curd hunting and dinner, I was none too impressed with this dating hiatus I had put myself on. But wait! A loophole! My 31 New Things Date! So the FOaF made plans to meet here, around the corner from my flat and try their 'artisanal cheese plate.'
I will spare you all the delicious/nauseating/adorable details but I can assure that this date? It was good. And will surely be repeated. Many times.
Tell me about your first dates of note!