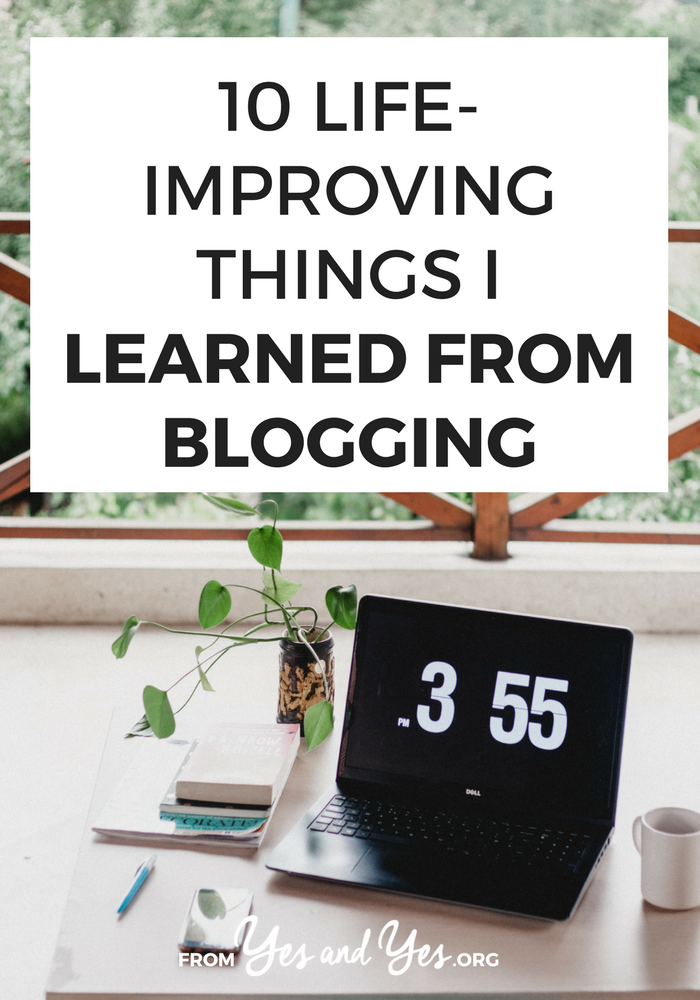 Can you learn things from blogging that help you navigate everyday life? How can writing things on the internet make you a better friend, a more adventurous human, or a more driven employee? Anna tells us. 

10 Life-Improving Things I Learned From Blogging
1. The world is bigger than you could ever imagine, and oddly enough, it does not revolve around you.
But that doesn't mean that you are not important, or that you don't add anything to the world, because honestly, you add more than you could ever imagine- funny how that works.
2. You will never cease to be amazed by the amount of pain in the world. You will never have it worse than somebody else.
But, too, you will never cease to be amazed by the amount of love in the world. Love will always beat the pain.
3. Everybody has their doubts.
Some may doubt their dreams, others their purpose. But at the end of it all, we all share in hope, which is much bigger than any doubt.
4. A person's blog can change your life, just as any book can do.
Know that your blog could be the blog to change someone else's, and if not, it definitely changed yours, whether you realize it or not, it did.
5. The people you meet through blogging become just as dear to you as those you meet in person.
Friendships that you never expected to have can blossom, and while others will be skeptical, you will never hesitate to call people in the blog-o-sphere your true friend.
6. You will discover things about yourself you never knew.
You may not know it in the moment, but you will look back and recognize that which you have gained through blogging.
7. Everyone is insecure about something.
Everyone. But just as easy as it is to declare your insecurities, having just one person send a sweet message of encouragement your way can change the way you think about yourself.
8. Being honest with yourself can be hard, but you can only benefit from it in the end.
Your being open about certain things can allow your mind to embrace your inner hopes, and let them out to shine. And most often, when you are honest with yourself, you are honest with others, making your true self that which everyone sees and values.
9. There are a lot of things you think you know about, but you have absolutely no clue.
Being open to different perspectives from people and varying opinions can help you grow, and perhaps even bring you to a new way of viewing the world.
10. You can change your life at any moment.
You can live the life you want to have. You just have to do it, and you can never give in, or give up. Always press on.