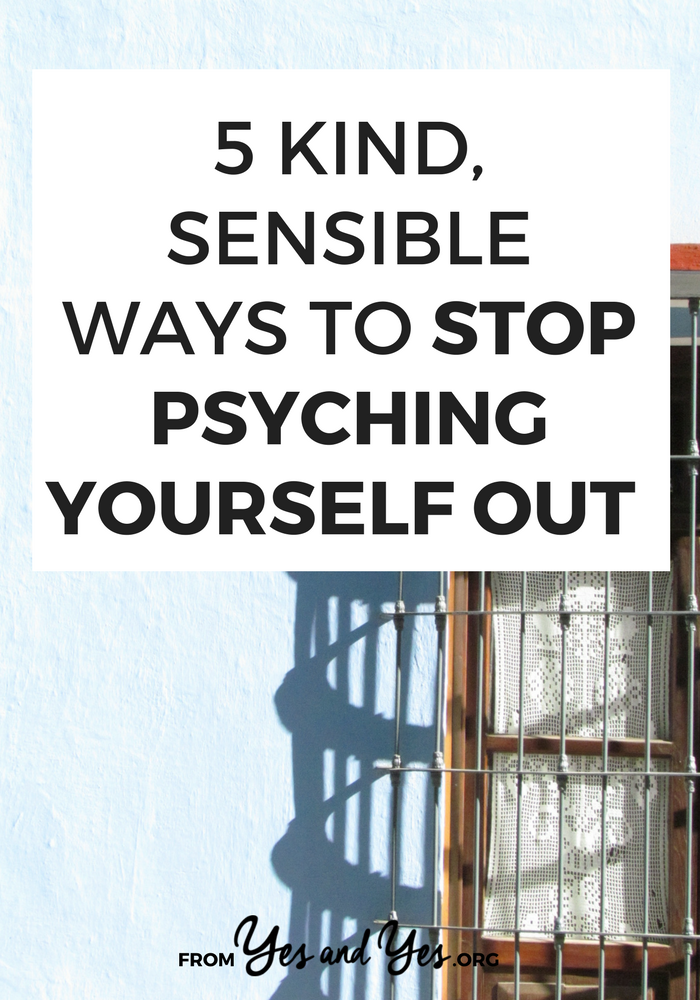 How often do you psych yourself out? How often do you get panicky and procrastinate-y and do NOTHING instead of the huge to-do list you hate?
Friend, I have been there. There was a three-month period in 2007 in which I attended graduate school full time, held two part time jobs, attempted to go vegan and lived with three other people in a two bedroom cottage.
What? Yes. How ridiculous am I?
And when it came time to write my papers, my coping technique involved staring the computer into submission, crying and then eating several candy bars. However! That awful three-month foray into insanity taught me a bit about how to chill the eff out in the face of pressure and not completely psych myself out.
5 ways to stop psyching yourself out