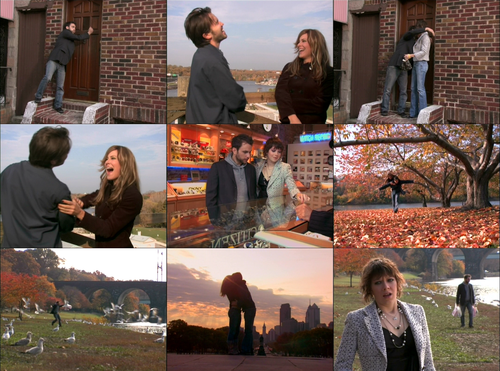 Oh, dudes. About a month ago, I decided to dip my toe back into the dating pool after my most recent Gentleman Caller and I decided to backtrack to our former status of Friends. As I am well and truly addicted to the interwebz, it is only natural that I would turn to my beloved computer to provide me with dates. With no small amount of trepidation, I created a profile on
okcupid
and began fielding emails and accepting dates from all and sundry. A few highlights?
The Mouthbreather
On the screen, he was a sexily swarthy, backpacking medical professional. In reality a paranoia-riddled mouth-breather.In an attempt to make socially appropriate small talk, I ask him what his favorite movie is. Between wet-mouthed gasps, he breathily informs me that he loves
The Hunt for Red October
. And have I seen it? No, but I've heard it's good, I demure. Well, I really need to see it, he insists. He's seen it, like, 25 times.
Second attempt at small talk: what do you do, I implore. Well, I work in a hospital doing technical stuff, but I don't scrub in, he tells me. Yes, but what do you actually doooooo? I'm not going to tell you. It's not that I don't trust you or anything but there aren't that many hospitals that offer my service, so if I tell you what I do, you'll be able to track me down.
I can assure you, sir, I will not be tracking you down. Ever.
The Slacker
We meet in for a late afternoon coffee and I have high hopes: he's a hiking, traveling engineer who's lived in Switzerland. I am equally awesome. Surely this will go well, right?We begin with requisite small talk: how was your Tuesday, engineer dude?
Well, I've been unemployed for five months. I spent today sleeping.
Got that? Not going the gym. or reading. or sending out resumes. or rescuing puppies. After five months of not working, he spent his Tuesday sleeping. You sure know how to impress, mister.
My New Arch-NemesisBased on his photos and crazy witty emails, I arrive at this date convinced that I might actually like this guy. I begin to hate him once I've been sitting at the bar waiting for ten minutes. He arrives late and doesn't apologize or mention the fact that he's kept me waiting. Upon opening his mouth, I discover why all his photos were close-mouthed. There are two discolored, buck-toothed reasons that his photos were close-mouthed. Perhaps these teeth are also the reason for the condescending, nasal timber to his voice.
Over the course of an hour, I discover that he unwinds by writing code and watching IFC fighting. Friends? Most of his have moved away and he hasn't really made any new ones. I begin to employ guerrilla tactics: after single-handedly maintaining the conversation for 45 minutes, I sit quietly in hopes that this will force him into asking me a question. Nope? Nope.
I nurse my one vodka gimlet while he drinks two beers and eats his way through a burger and fries. When the bill comes, I throw down my credit card to cover my drink. When the waitress comes, he asks her to split the bill 50/50.
And some email highlights:
* a 21 year old dude who points out that our age difference would probably prevent a serious relationship but he'd love to be my Mr. Right Now.
* responding to my noted dislike of pantyhose "But I bet you like stockings, right? ;D"
* an invitation to join a three-some
* An email with only this sentence "you have a cute nose"
* An email with only this sentence "yur rilly hot"Of course, there were a few perfectly lovely guys in there in the middle that just weren't quite right for me. But after eight dates in three weeks (!) I think I'm hanging up the gloves for a while.
Please friends! Tell me I'm not alone here! Tell us about your worst date!