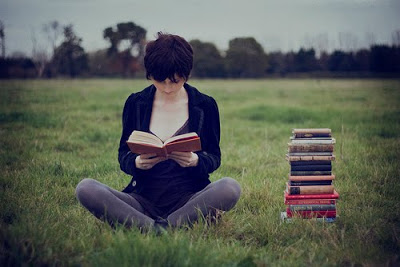 Many of you expressed surprise that I would like such an ad campaign, especially since I'm a self-identifying Smarty. A few commenters also made the very valid points that the some of the "stupid" behavior that women were engaging in these ads was sexualized (flashing a security camera, taking a picture of their lady parts) while the men in these ads were doing silly, creative things.
A few readers also made comments that leaning out of car windows and flashing cameras "aren't things that a smart woman would do."
All of these responses are really, really interesting to me. As I said in the post itself, the ads appeal to me because I've never felt pressured to hide my intelligence under the proverbial bushel, nor have I ever felt ostracized for being bright. I have, however, had my own personal struggles to embrace the more impetuous, less cerebral aspects of life and these ads encourage me to live a little, in a way that registers with me.
So I'd love to hear what you kids think about intelligence. What does 'intelligence' even mean?
Is it the ability to learn and retain things quickly? To study and remember things? To put your words into thoughts cohesively? To take an active interest in the world around you?
Once you're out of school and you're no longer being graded on material, how do you measure intelligence? How do you know when someone you're interacting with is intelligent?
And in terms of these ads: do you think that risk-taking and intelligence are mutually exclusive? How does intelligence manifest in someone's behavior? Surely we all know PhD candidates who can't balance their bank account or follow a recipe. And I'm sure we all know people who flunked out of school but are leading amazing, successful lives.
What do you think intelligence means? Do you consider yourself to be intelligent? Why?