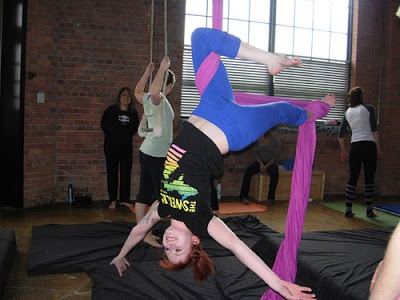 Sarah
I wanted to take a dance class or maybe yoga, but somehow I ended up swinging on a trapeze and hanging upside down from fabric. Every week I climb a little higher, hold myself up a little longer, and stretch a little further. I'm surprised and amazed by the things my body can now do. My muscles ache and my legs are bruised, but I'm loving the challenge!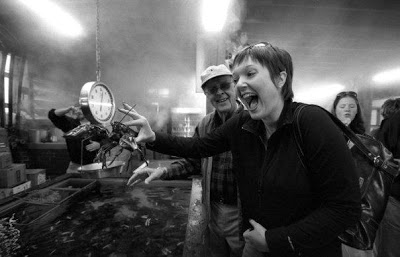 Budgieandthebee

Taken at a steamy lobster pound in Maine. I was hoping to see a moose that weekend but the lobster was readily available. After our meet-and-greet I put him back. No lobsta eating for me!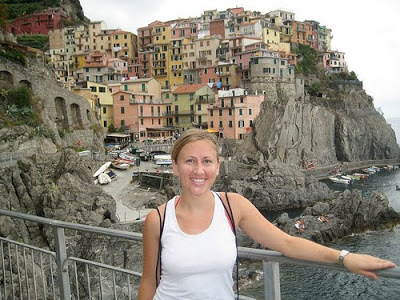 Lookitsbrooke

Last July, I fulfilled a long time dream of hiking through Cinque Terre, Italy. I did the 5 hour hike by myself and it was one of the most incredible and beautiful moments of my life.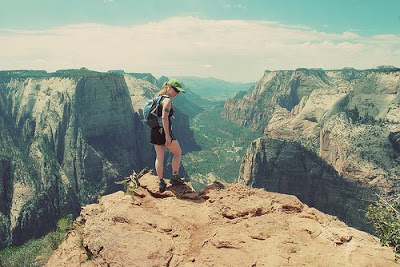 Pleinairstream pics
If I am known for anything when it comes to outdoors-y activities it is for always being unprepared and conjuring near death experiences while taking on middle of the road challenges. This photo captures one such day. We hiked The Observation Point Trail in Zion National Park in 107 degree heat. It's an 8 mile round trip hike with a super steep gain in elevation. We ran out of water about 3 quarters of the way up. Annnnd that is when we should have stopped and went back down. Instead we pushed on… stupidly. I had vertigo. I was freaking out from thirst, headache, heat exhaustion… but we made it to the top. And good golly was it worth it. The view and feeling of exhilaration was nuts! I was amazed at myself for pushing through and not giving up because I am usually kind of a puss about such things. A weird Moment of Win, yes? One spawned out of supreme boneheaded-ness! A Win!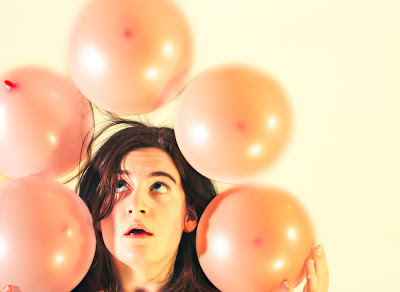 Eizseit
I love it when this happens: I'm thinking about taking today's photo but not feeling very motivated, the creative juices aren't exactly gushing, etc. Then suddenly an original, fully-formed idea pops into my head and I execute it almost precisely in line with my vision.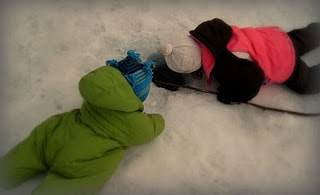 Farmer's Wife
On Valentines Day, My husband and i decided to join my sister, her husband and 2 wonderful kids to go ice fishing. Devon, our 3 year old neice was fascinated with looking in the hole for fish, Wes, our 9 month old nephew wanted to join his big sister, and so we let him.
Share your Moments of Win with us! Join the club on flickr or just post a link in the comments