When I was nine years old, my third grade teacher noticed that I spent an inordinate amount of time a) coloring exactly inside the lines b) squinting at the chalkboard. I was accordingly shuttled to the optometrist, spent several minutes eyeballing one very large E and eventually diagnosed with 20/400 vision.What? Yes.
That's nigh-on legally blind, y'all.
So I spent the better part of my elementary school career hidden behind the giant-grandma glasses of the early 90s. (I believe mine were light purple with some lovely gold molding where the arms connected to the lenses). When junior high approached and it became clear I was also destined for orthodontia, I put my foot down and announced that having braces and glasses simultaneously was simple unacceptable! I would have none of it!
So seventh grade found me inserting gas permeable contacts into my very weak eyes – a habit I continue to this day. I very, very rarely wear my glasses and almost never in public. In my mind, glasses are tied to questionable perms, pastel sweatsuits and the most singularly awkward time in my life. I don't feel like a sexy secretary or a hot-for-teacher. I feel like I'm going to get a dodge ball in the face. When men hit on me while I'm wearing glasses, I get all "Umm, what? Can you not see that I'm unattractive right now? Am I on a hidden camera show?"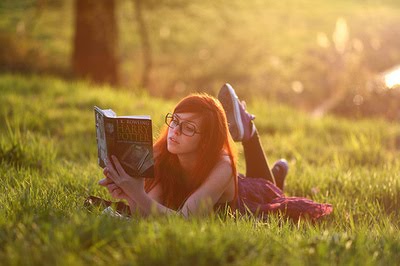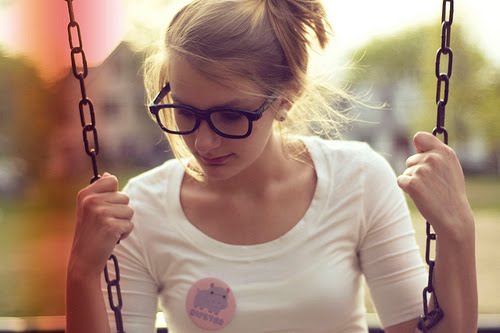 I know that glasses are extraordinarily hip at the moment and heaps of people are wearing them for the sake of fashion. Do you wear glasses – prescription or no? How do you feel about them?