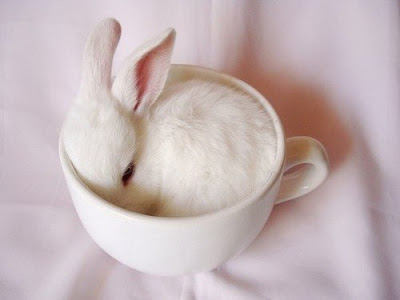 What are your plans for Easter weekend, you guys? I'm getting a fancy, non-$13 haircut on Friday, going to a zoo-and-curry date on Saturday and meeting up with my aunt and grandma for a lovely Sunday in a little historic town on the Mississippi. I have high hopes that I will get some sort of basket and that everybody will give me the black jelly beans that they don't want.
If you're lucky enough to have a long weekend or are feeling overwhelmed by all the family and candy that accompanies Easter, why not sneak away and peruse these links?
* Easter DIYS! Make your own marshmallow peeps! or marbleized Easter eggs!
* So pretty! So useful! If you are engaging in any publishing endeavors and are struggling to sift through all the flickr creative commons photos, this color selector tool with change.your.life.
* I love MightyGoods round up of Easter Baskets for Grown Ups. I'll take the egg cups and the bird warblers, please.
* If I didn't work next to an Asian grocery store and spend my lunch money on pockey sticks and Vietnamese sandwiches, I'd be alllll over this Office Snack Gourmet: How To Turn Junk Food Into Something More
* Have you read about David Sedaris's experience attempting explain Easter to his classmates in French? Hiiii-larious, of course.
* Remember cassette tapes? Yeah, they were awesome. I still play them in my car. Here's a great collection of belts/toys/dresses/bags made out of old tapes.
* When scientist Neil deGrasse Tyson classified Pluto as a non-planet, he didn't expect he'd get hate mail from third graders. "Some people like Pluto. If it doesn't exist, they won't have a favorite planet anymore. Please write back, but not in cursive. I can't read cursive."
* Fantastic! Start your day in 33 different ways
* A fascinating read on hair extensions made from human hair – from Indian temples to Lady Gaga's head.
* I know you're already reading the hipster puppies tumblr, right? Riiiggght?
* 10 Tips and Tricks for Making Your Stuff Last Longer – clothes, food, batteries, etc!
* Let's talk about gardening. I'm thinking herbs, flowers, peppers, tomatoes. Here's a great article on which vegetables grow best in window boxes and balconies.
* I'm alllmost finished with Operation Fancy Lady Closet (glass drawer pulls! mirrored trays! artfully displayed stuff!) and now I really want to try this DIY jewelry holder bust.
* I'm in love with the fashion blog My Edit. Nearly everything she wears is thrifted and she puts it all together in a way that is somehow stylish/sexy/grown up/bo-ho-y … which is a market I'd like to corner.
What links are you loving these days?