A friend recently described the neighborhood that I live in as "vomit-inducing cute." And while that probably does little to recommend it to you, I can personally vouch for the fact that it is nigh-on idyllic. Quaint coffee shops! Family-run bakeries! Pubs called
The Muddy Pig
and
The Happy Gnome!
One of my favorite pastimes is wandering through the streets of Cathedral Hill and ogling all the fancy houses that I will never, ever be able to afford. (I live in the smallest apartment in the cheapest building in this little corner of heaven. It's also cheap because it's so poorly managed that I often vacuum the halls myself.)Don't you love giving yourself over to completely unattainable real estate fantasies? Or is that just me being a total yuppie/grown-up? Regardless! Let's talk dream houses! Mine would include the following: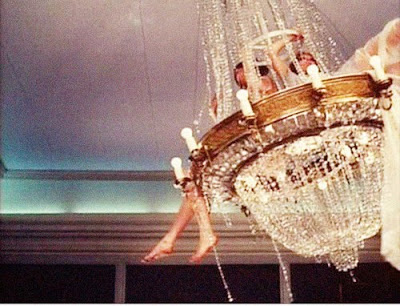 A chandelier!
Preferably in a completely ridiculous place.
Like my kitchen. Or bathroom. Or walk-in closet.
An awesome, ye olden days stove
No, I don't need more than two burners.
But I dooooo need all that chrome and enamel
and those gorgeous rounded corners!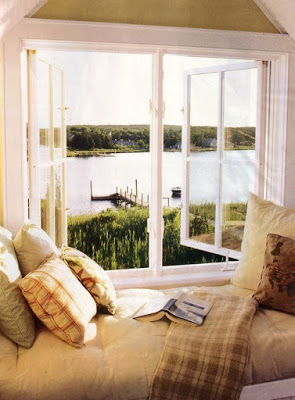 A window seat
for book-reading, tea-drinking and basking like a cat.
Or for throwing things outside onto
unsuspecting people doing yard work.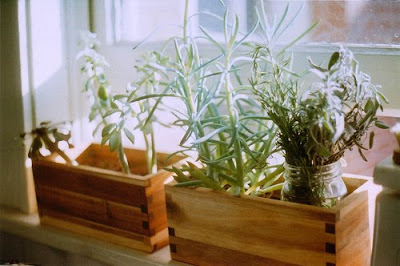 A windowsill herb garden
For all my pesto and Caprese salad needs!
A flowering tree outside my window.
Because I want to be Anne of Green Gables when I grow up.
A library
Totally non-negotiable. Ladder? Also non-negotiable.
A claw-footed bathtub
For soaking, wine-drinking, Morcheeba-listening.