In the last 12 years, I have lived in 15 (!) different apartments. And of those 15 apartments? I repainted 6 of them. I am totally BFFs with blue tape and primer and spackle. I've painted kitchens red and bedrooms periwinkle and offices leaf green. And I've learned the hard way that most apartments are white because that business is easy. Getting a dark, lush color requires gallons upon gallons of paint and a good primer. Not, as I previously believed, no primer and one gallon of the Walmart store-brand red paint. Surprising, that.But if you have the patience and the drop clothes to pull off dark paint, you can create a posh, cozy, intriguing space with (several) flips of the paint brush.
A bit of inspiration you say?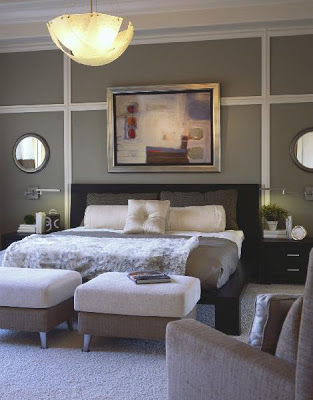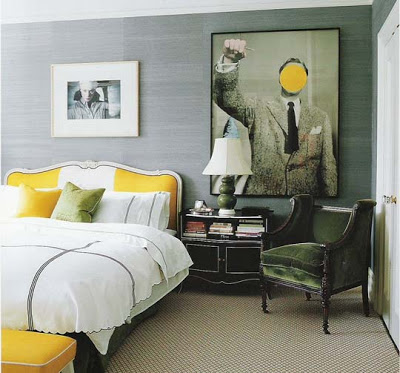 Doesn't this gray and yellow look fantastic together?
And I love the weird, yellow-censored poster. So strange!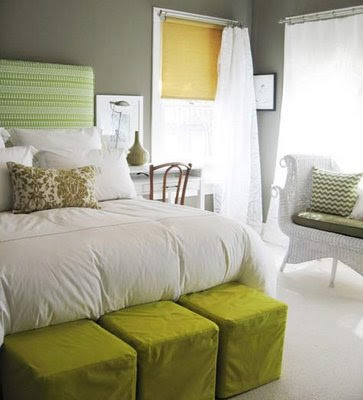 Gray and lime? Also oddly pleasing.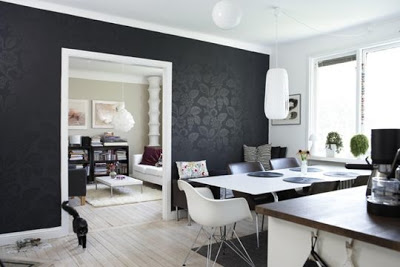 Isn't the brocade on that wallpaper lovely?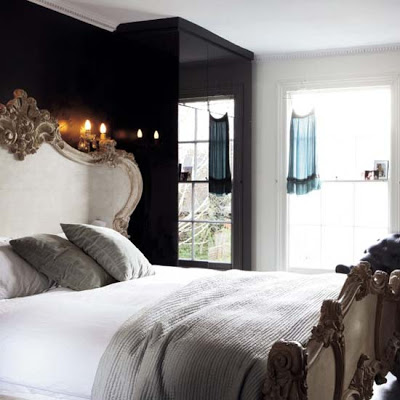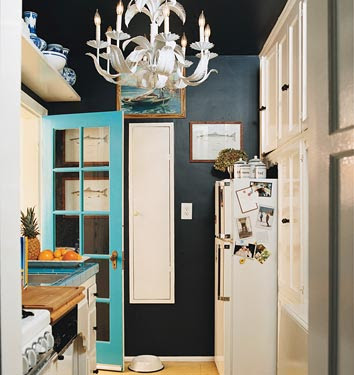 I love the blue door against the matte, black paint.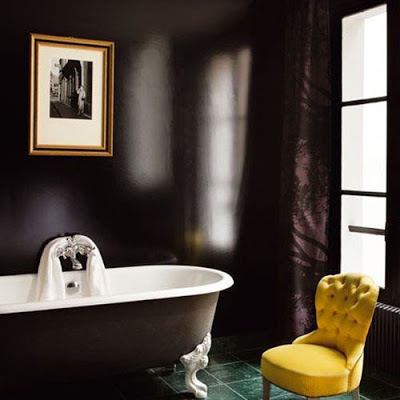 Shiny black paint and a velvety yellow chair in a bathroom?
If that's wrong, I don't want to be right.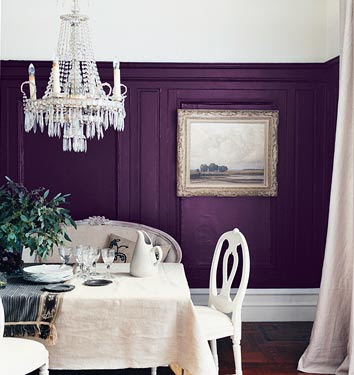 I would never have imagined purple could look so restrained
and classy. I guess chandeliers will do that.
Have you ever painted your space a dark color? Do you repaint your spaces?