I would like to preface this post by telling you that if my cat Putin was a human, he would be Niles Crane. He would probably have a variety of imagined ailments, he'd be allergic to peanuts, he'd be married to shrew of a woman and he'd definitely have a PhD in Something Useless from Somewhere Impressive.I'm just saying: Putin is not necessarily an example of robust manhood.
He's more an example of Fraidy Cat, Fancy Boy.
So I did not take this goal of leash-using and outside-going lightly. Oh, no. There was a week of just wearing the harness around the house for funsies. There were two weeks of wearing the harness outside, while sitting on a blanket. There was walking on the leash up and down the halls of the apartment building. There was pre-walk cat-nip doping and mid-walk treat-giving.
And you know what all this resulted in? A whole lot of this: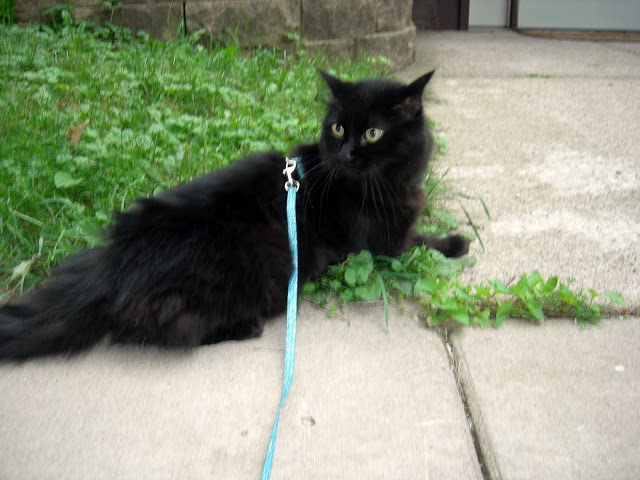 Total refusal to engage in walking. Followed directly by: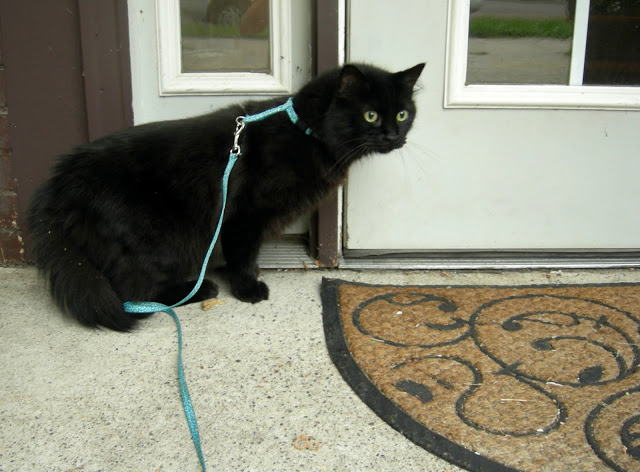 Freak out. "OMG! Is that a squirrel?! Don't squirrels eat cat face for breakfast?!"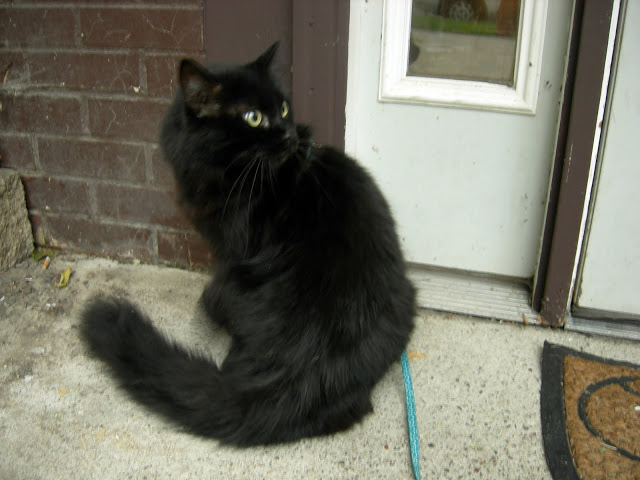 "That hydrangea is glowering at meeeee!"
"Human across the street. Dire threat to personal safety. Eff this noise."
"I can has inside?"
Have you ever walked a non-dog pet on a leash? What's your secret to success?