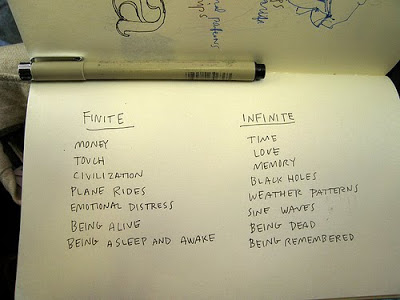 I've been voraciously filling in my copy of Listography, Your Life in Lists like the little Virgo that I am and it has brought me no end of self-absorbed, naval-gazing joy. And oddly? I love reading other people's lists, too!
So I thought we could have a bit of Sunday morning fun here on Yes and Yes and all gaze at our belly buttons and talk about ourselves, making lists inspired by this awesome book. Yes? Yes.
So! Without further ado! List numero uno:
Pets You've Had
1. Fizzy The Sunfish
Caught in my dad's minnow trap, lived in a fish bowl in my bedroom until he inexplicably leaped to his death on my green shag carpet
2. Charlie (Charcoal) the Bunny
Absurdly large, enjoyed eating pears and popcorn and trying to hump your knee
3. Libby the Bunny
Black, white, boring
4. Miso the Taiwanese Street Cat
Rescued as a kitten from a dumpster behind a McDonalds in Chung Li, Taiwan. Never really became domesticated and spent most of his life hiding behind things so he could better jump out and bite you
5. Putin (Rasputin) The Best Cat in The Land
Wear-er of vests, owner of his own kitteh jet, prone to needy, attention seeking behavior, incapable of going outside or using a leash.
Now you!