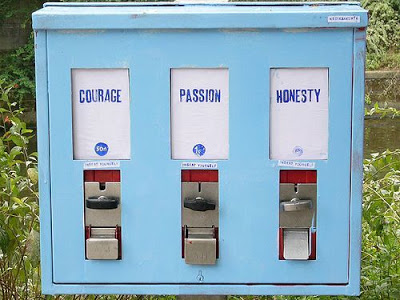 This is our exercise in Sunday self-absorbtion, in which we make lists about ourselves. It's really fun! Lists frequently inspired by
this awesome book.
1. Scooter
Allowed me to see hidden corners of Taiwan, spend my afternoons in national parks, whiz down windy mountain roads. So, so fun.
2. Mp3 player
Because it's better to listen to music or podcasts than the noise pollution of urban Taiwan. Or the conversations of the people on your bus
3. Any airplane ticket, ever
Experiences over stuff. Every. single. time.
4. Chaco flip flops
They last forever, they're not embarrassingly athletic looking, they support my ridiculously high arches
5. My netbook
I can fit it in my purse, I do all my blogging and writing on it and if it dies or gets stolen? I'm only out $300
Now you!