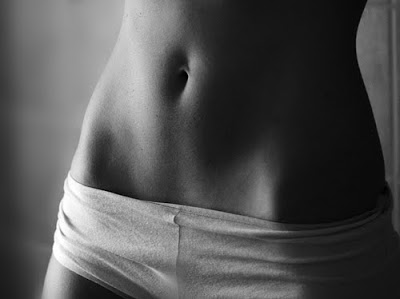 This is one of many True Story interviews in which we talk to people who have experienced interesting/challenging/amazing things. This is the story of Mackay G and the many, many surgeries she had that eventually led to replacing both of her hips before age 25!
Tell us a bit about yourself!
I was born in Chicago and raised in a northern suburb of the city. My family is amazing, to say the least. I have one sister whose less than two years older than me and we have always been extremely close. My parents both worked, but were lucky enough to own their own business which meant that they could spend lots of time with us as well. We took road trips and traveled during the summer and were expected to do well in school.
Because my parents worked for themselves, they were able to take significant time off to take care of me during all of my surgeries. That is a blessing that most families do not have and we absolutely feel lucky that was the case.
How did your health problems start? When was your first surgery?
My parents first noticed that I ran differently and tired more quickly when I was about five and playing in the community soccer league. My first surgery was on February 15, 1994, at the age of six. I had another surgery quickly after that in May of the same year, then another in August of that year. And from that point forward I had 12 more surgeries through the age of 19, right after my freshman year of college.
What was the end goal of all these surgeries?
My first two surgeries were intended to eliminate early onset of arthritis in my twenties. However, after complications from the two original surgeries, the goal was simply to eliminate the constant pain I was living in and, ultimately, to get me walking again. From the first surgery in 1994 until 2005, I had only walked for a year at most and had spent all of high school either on crutches or in a wheel chair.
How did these surgeries (and the hospital stays and the recovery time) affect your childhood? How did it affect your family? Your education?
I feel very blessed, in an odd way, because growing up I simply didn't know any different. This was my life and I had to live it; surgeries were just a small part of it. I had an amazing sister who spent more time with me than her friends and parents who would have done anything for me. Yes, at times it got tiring and frustrating, but there wasn't an option to stop moving forward. I participated in most normal activities, just with slight adjustments for my limitations
My family and I have been through a lot, but we love each other more because of it and understand how important family is. After each surgery, my parents brought a bed down to my family room so that I was able to be with them and my dad would carry me up and down the stairs each day. Those types of things were so important to my mental health during those years.
While my parents did the best they could to ensure a normal childhood, I did spend more time in hospitals and at doctor's offices than in the classroom. However, I had tutors that came to my house and kept me up to speed at school. Luckily, both my sister and I are proud nerds and I enjoyed school and wanted to stay on track. I had my first artificial hip replacement just two weeks before my senior year of high school and was adamant that I make it to the first day, which I did. My mom, however, walked with me to all my classes to prevent injuries in the crowded hallways, what a saint to deal with high schoolers!
How did your classmates treat you?
My town is fairly small, so most of my classmates still remember my first surgery. In second grade, after being carried up and down the staircase in my wheelchair in order to attend class, I surprised all of my classmates when I got up and walked for the first time. One of my best friends to this day, still reminds me of that memory. My classmates were amazing, I have no recollection of any teasing or taunting as a result of these surgeries or my wheelchair. I remember some jealousy from the boys in second grade when I popped wheelies in my bright pink chair!
High school wasn't much different, I still don't remember any outright hostility. I simply remember much more support from everyone, which is still amazing to me! (Although, I could have just looked the other way and refused to let it get to me, I'm not entirely certain.)
Did you ever struggle with depression during all of this (I know I would!) How did you maintain a positive outlook?
I absolutely struggled with depression and that was by far the hardest part. I would take a recovery from surgery any day over having to deal with depression. For me, the depression was the result of my feeling that I burdened those around me because of my extra needs. It was difficult to be in junior high and high school and unable to go to the mall with my friends, ice skate during the winter, or miss sleepovers because I couldn't sleep on the floor. The depression really set in, however, during high school when it finally dawned on me just how different my childhood had been from my peers and how much pain I felt I caused my family.
It's a constant battle, but I do look to my faith as a reminder of how blessed I am. I focus on all of the things I am able to accomplish and take one day at a time. I surround myself with amazing friends and family and keep myself busy with work and hobbies that make life pretty amazing! At a young age, I realized that there were kids in those same hospitals as me fighting much tougher battles, some of whom would never get to go back to school or see their friends again. Whenever I'm having a tough day I remind myself of those kids and all I have to be thankful for.
Are the surgeries over for good now?
Unfortunately, the surgeries will never be over. But the good news is that, hopefully, I'll only need surgeries every 20 years or so to revise the replacements. Because of the material of my replacements, ceramic, we're not entirely certain how long they will last as they are a fairly new material for replacements. Lab tests have shown that they should last between 20 and 30 years with normal wear and tear. And as always, science is amazing, the progress made in artificial joint replacements is astounding. Who's knows what they will have come up with when I'm 40!
What is your life like now?
My life is nothing like I could have ever dreamed. I don't have any memories before my first surgery, not an uncommon occurrence for someone who had large doses of anesthesia at a young age. I had never known a life without pain before my hip replacements. From the moment I woke up after my first replacement I knew my life would never be the same.
I graduated from The University of Notre Dame with a degree in political science and work for an international non-profit. I live in Chicago and am able to do things I only ever dreamed. The simplest things can catch me off guard and remind me of how blessed I am. Just yesterday, taking a walk with my mom, I commented that 5 years ago that wouldn't have even been a possibility.
The people who know me best would probably describe me as a little stubborn and last year I set out to prove them right. I signed up to compete in an Olympic Distance Triathlon in Washington DC; swimming a mile in the Potomac, biking 26.2 miles and running 6 miles; in honor of one my friends who was battling cancer. While I walked the run portion, I finished in about 4 hours and had tears in my eyes as my entire family was at the finish line to celebrate something none of us could have ever imagined I could accomplish.
I am more than happy to say I live a normal life with work, friends and hobbies. Except for the occasional doctor's appointment I tend to forget everything I've been through, which is the greatest gift I could ask for.
What advice would you give to someone struggling with a similar situation? Or for those of us who have friends or family members going through this – how can we help them?
I think everyone deals with these types of challenges differently. For me, I just wanted a normal life. The best thing my friends and family did for me was to go about life as typically as possible. Patience is key, on all sides. Believe me, there will be frustrating days, days where all you want to do is curl up in a ball and cry, but those days can be few and far between if you have patience.
Don't be afraid to show weakness, there are definitely times when a good cry is needed. The support of family and friends is, ultimately, what will make the difference. To me, it would be the same advice I would give in most challenging situations: be true to yourself and to your relationships and you will get through the toughest of times.
Have any of you dealt with serious surgeries? Any questions for Mackay?