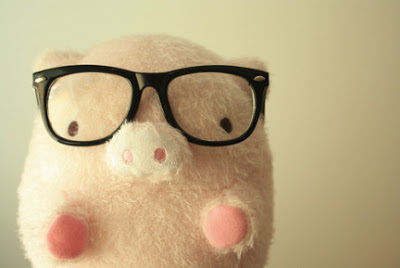 It's been a lovely, quiet-ish week here at the temporary headquarters of Yes and Yes (and by 'temporary headquarters' that I mean 'the couch in my friend's living room. or the chaise lounge next to the pool'). I visited an all-white temple, got swoopy bangs from a hairdresser who doesn't speak English, ate a lot of amazing food and remembered how much I love Asian 7-11s.Next week I'm heading to the Laos border to work with
Empower
to teach English to sex workers. Interesting stuff!
Fun stuff from the interwebz!
I don't know about you, but my dorm room featured inflatable furniture and a Pez dispenser collection. Maybe I could have taken some cues from this insanely stylish dorm room.
Homemade beauty treatments to treat all your winter woes.
Sooooo important! Teaching college students who are about to enter a shaky job market how to manage their money.
Since I'm in Thailand, it's probably warm enough to validate purchasing every single one of these awesome stripey tops.
I love this sweet, pastel, Grandma-y room.
Dear America, You Cannot Wear Your Pajamas At All Times.
So interesting! A fashion model turned porn star compares the two industries. (The video itself is safe for work, but you might feel a little bit weird frequenting a website called 'fleshbot')

10 Ways To Get Fit On A Tiny Budget

To My Wife = Cute. To My Husband = keeping it real (and funny and sweet)
If you need a gorgeously laid out website with 52 great ideas to help you keep your "Be Healthy" resolution, here it is!
Hmmm. What's It Like To Be Mrs. Hugh Hefner?
I wish we were all better (and more comfortable with) talking about money. 20 Personal Money Practices That Got Me To A Place of Grooving Prosperity

Advice for an over-working, under-funning 25 year old.
How did I miss this? An old post on Jezebel about envy-inducing bloggers who seem to live dream lives. Thoughts?
Inspiring! How I Quit My Day Job – from (now) pro-blogger and web designer Kyla Roma.
Share your favorite links in the comments!