This is our (semi-regular) feature on smart, funny, lovely ladies whose brains we want to pick and closets we want to raid.  This week's Real Life Style Icon is Kyla of Blue Collar Catwalk, girlfriend looks like a million bucks on significantly less.
See?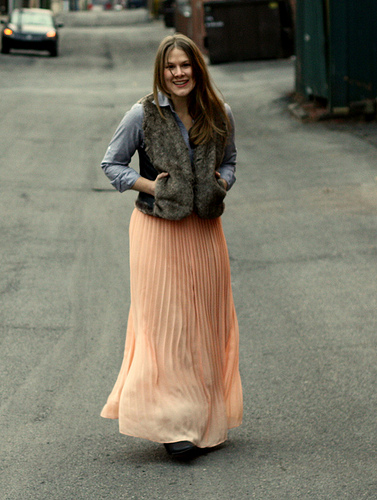 Name: Kyla
Age: Dirty 30, which is much older than I feel…
Location: Central Pennsylvania
Online haunts: blog, twitter, facebook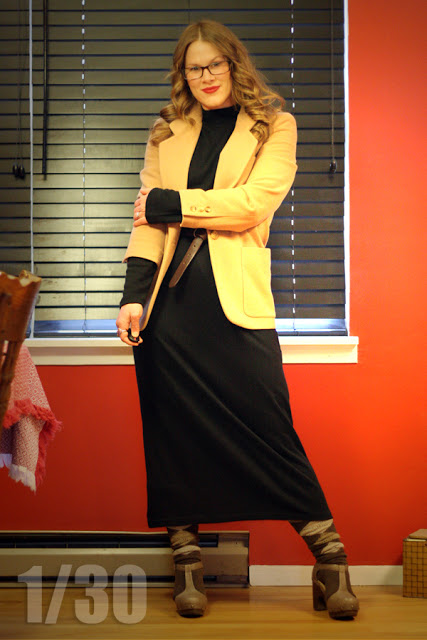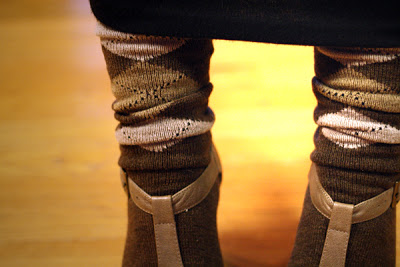 Three reasons that you're awesome:
I laugh at my own jokes when no one else does. I have dimples … on my face. I'm a perpetual optimist.
Where do you find style inspiration?
Where don't I?  I'm always people watching, reading magazines, fashion books, and blogs, blogs and more blogs!
Where are your favorite places to shop?
These days, I've become a hard-core thrifter.  I'm trying to be more responsible when it comes to my buying habits, i.e. buying fewer items and buying used as much as possible.  Of course, I still love an occasionally trip to the Ann Taylor Loft clearance section.  In addition to my local Goodwill and vintage shop, I often rummage through places like Plato's Closet and sites like etsy and Smashion.  It's so much more fun to really search for exciting pieces.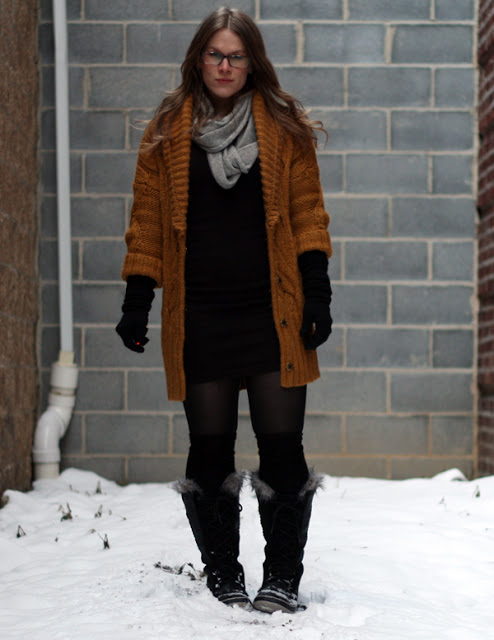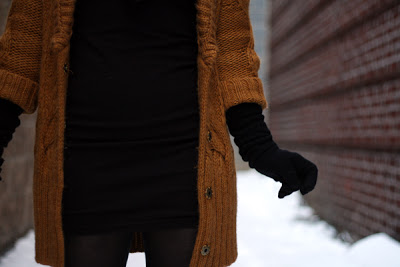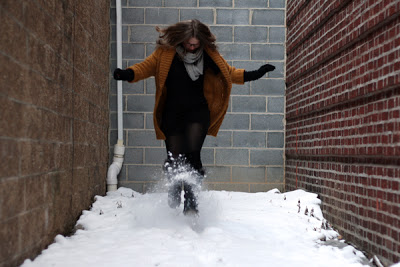 When did you become interested in fashion?
I've always been a clothes horse, subscribing to fashion mags as long as I can remember.  However, watching Sex and the City in my mid-20's really lit a fire in me.  Ever since, I've been insatiable when it comes to outfit inspiration, hence the blogging.  Since documenting my own style over the last 2 years, I've had the incredibly fulfilling pleasure to really hone my own personal style.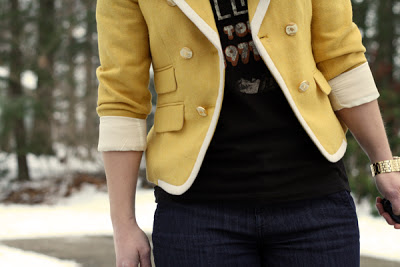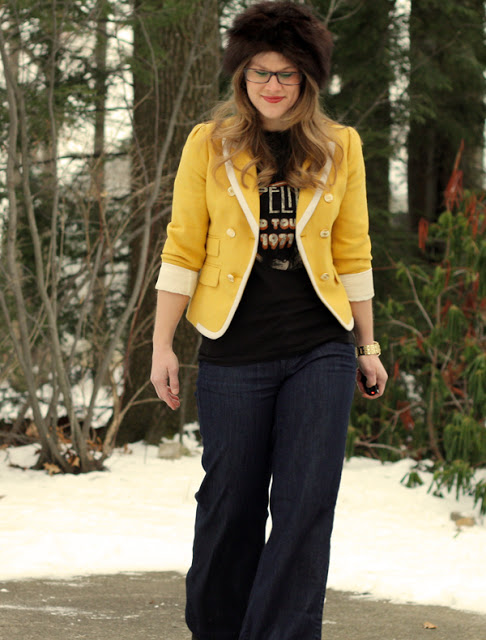 How did you dress as a kid?
I don't know that I can sum it up in a singular phrase.  I went through very specific phases.  I was very matchy-matchy when I was very young, then moved into a hippie phase around 7th grade.  8th and 9th grades were heavily influenced by Drew Barrymore and My So-Called Life.  Awkwardness ensued.  But no matter what, I have never ever been afraid to wear what I love – trendy, hot or not.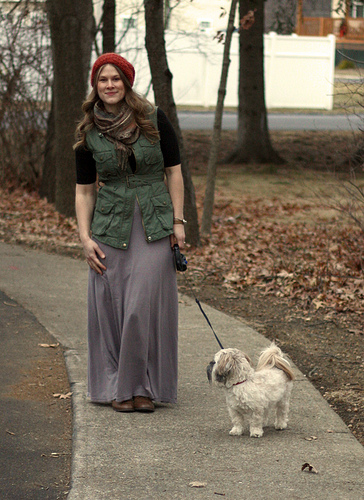 Could you tell us your top three style tricks/DIYs?
One of my favorite DIY's is the tweed blazer to which I sewed cargo pockets.  Because I'm petite, I'm also manipulating clothing to get the right proportions, so I'm a big fan of rolling up sleeves and tying shirts at my waist – in addition to having to hem almost everything!I'm also a firm believer in the t-shirt.  You can dress them up, down and all around.  There's something really accessible about a great outfit built around a t-shirt.  They're also so easy to DIY with embellishments, drawing and dying.

Thanks so much Kyla!  Do you guys have any questions for the lovely lady?