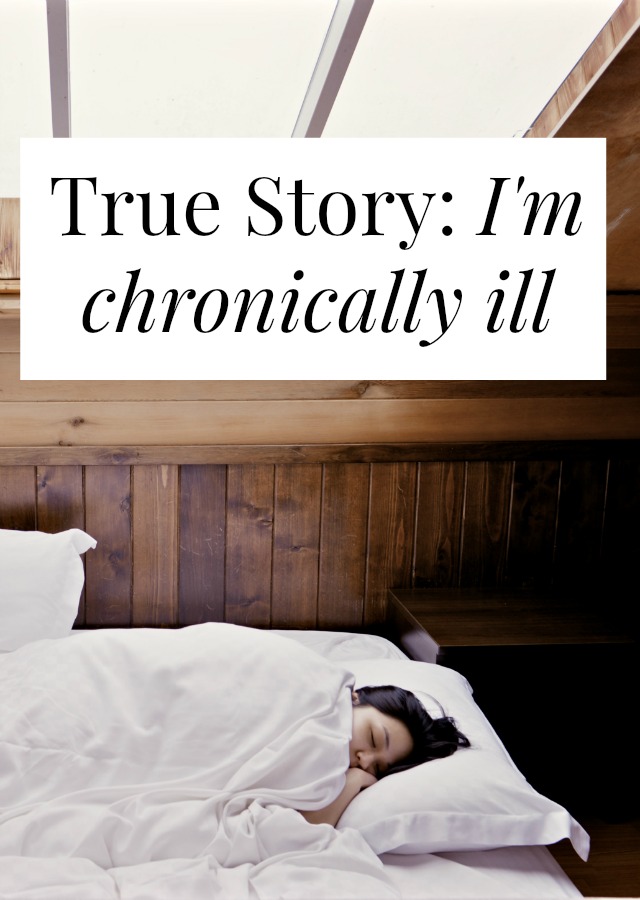 This is the story of Annie and her struggle with being chronically ill. 
Tell us a bit about yourself!
My name is Annie Martin, I'm 23 years old, and located in beautiful Prince Edward Island, Canada. I am the queen of being unemployed and I don't have disability as I live with my common-law (instant disqualifier here). Instead, I blog and twitter frequently.
I write a personal blog, I am the FMS/CFS writer for The Fight Like A Girl Club, and I try to do guest posts for a variety of other chronic illness sites. I'm also addicted to lists, stationery, and the Internet, among other things.
How old were you when you started to get sick?
I have been sick since the day I was born. I was a month premature, and spent 8 days in an incubator. Following that, I had difficulties regulating temperature for the first year of my life and had to wear a tiny little hat! I had weird reactions to things for most of my childhood, but it was at 13 (when the hormones really hit!) that all hell broke loose in my body.
When did you realize that you weren't getting better?
I'm not sure exactly when I realized that I wasn't getting any better, as my illness as a teenager tended to come in flares. I think I had a lot of anger as a result of feeling that the world was unfair, but I don't think I realized just how drastic this situation would get until I fell apart at the age of 18.I think it took me until recently to really realize that I would have to learn to adjust to this type of lifestyle, as it was unlikely to ever go away. Acceptance has made me a much calmer person, although I'm a firm believer that you can never give up the fight!
Have you ever received a definite diagnosis about your health issues?
Yes and no. I have seen what feels like a million doctors, but it would probably be more like 25 or so. I have been given clinical diagnoses of asthma, fibromyalgia, chronic fatigue syndrome, myofascial pain syndrome, multiple chemical sensitivities, anosmia, clinical depression, generalized anxiety disorder, medication induced Bipolar Disorder, celiac disease, unknown autoimmune issues (can't pinpoint), and currently being tested for narcolepsy and multiple sclerosis.
The fact that these illnesses are still largely not understood by the medical community has definitely caused a few stress issues. The brain is something that will likely never be fully understood.
What treatments are you on for your health issues? How do those treatments affect you?
My treatments at this stage of the game are mostly pharmaceutical. I take a multitude of medications (ranging vastly in toxicity and cost). I probably take 50 dollars worth of medication a day, if you include the ridiculous amount of vitamins + D-Ribose (a naturally occurring sugar which can repair at the mitochondrial level).
I have seen a naturopath in the past to no luck (she said I was too complicated for her assistance).
I have done acupuncture and physiotherapy for my pain and am now looking into massage therapy as well.
I also see a private psychologist, much to the dismay of my wallet.
I am still fighting wicked side effects, particularly from the latest addition of Modafinil and a BuTrans patch to my drug arsenal. As someone with serious chemical sensitivities, my reactions to drugs can be quite severe.
How do your health issues affect your daily life?
My health issues affect my daily life in ridiculous ways. It often hurts for me to move or walk, so as a result, I'm stuck in bed a LOT. I sometimes live on liquids because food is too painful to digest!
I have had reduced cognitive functioning for the last two years, and have had difficulty reading books, having conversations, and no longer can drive. I'm reduced to short blogging spins and excessive television watching (although I think the Modafinil might make a difference)!
I never know when symptoms are going to flare, which made getting my Bachelor Degree in Communications and a college diploma as an Executive Office Assistant much easier than holding down a job (as schools are more flexible with missed time). Still looking for freelance work and hoping the stimulants will help keep my mind moving!
How do the people in your life react to your health issues?
People in my life react to my health issues in very different ways. It is incredibly difficult to watch someone you love suffer and not be able to help them. As a result, many friends have fallen out of my life entirely. Some view me as a science project. Some have no idea what to say to me, so they just pretend the illnesses and pain aren't there.
Others believe I am mentally unstable, and some think I am a drug addict. Some, like my family and boyfriend, are quite supportive!
What are the biggest misconceptions about people with chronic illnesses?
That we are lazy and crazy! A lot of people tell us to keep pushing, to just work through our pain. Sadly, there comes a point in chronic pain where it becomes far beyond what anyone can deal with physically or mentally. This is where people fall apart and need help – through drugs, through therapy, and sometimes by being bedridden because no one can fix them!
I have been hit with invisible illnesses, so other than occasionally seeing me faint or not be able to walk right – I look perfectly normal. This is what causes so much confusion, and why so many of us have tragic endings as a result of no support from government disability systems.
People who are struggling with chronic illness need a few things – financial support, physical support, and mental support. They should be reading self-help books, like the wonderful Full Catastrophe Living by Jon Kabat-Zinn. Being chronically-ill is like having a full time job. What you can take care of personally, research and take care. Search for ways to find assistance in government, friends, family, local groups, etc…
In terms of advice for family and loved ones – believe what the chronically ill individual is saying. People do not make up pain for fun. People are not in pain for attention. Pain is hardly understood by the medical community as it is. Doctors are just coming around to the chronic pain phenomenon, most of which is just shifting from psychological to physical diagnoses.
Be gentle and patient with them. Let them know you will still be there if their entire world falls apart. Help out where you can – kindness matters on both sides of this equation.
Do any of you have loved ones with chronic illnesses? Any questions for Annie?
P.S. True Story: I have Schizoaffective Disorder and True Story: I'm allergic to almost everything