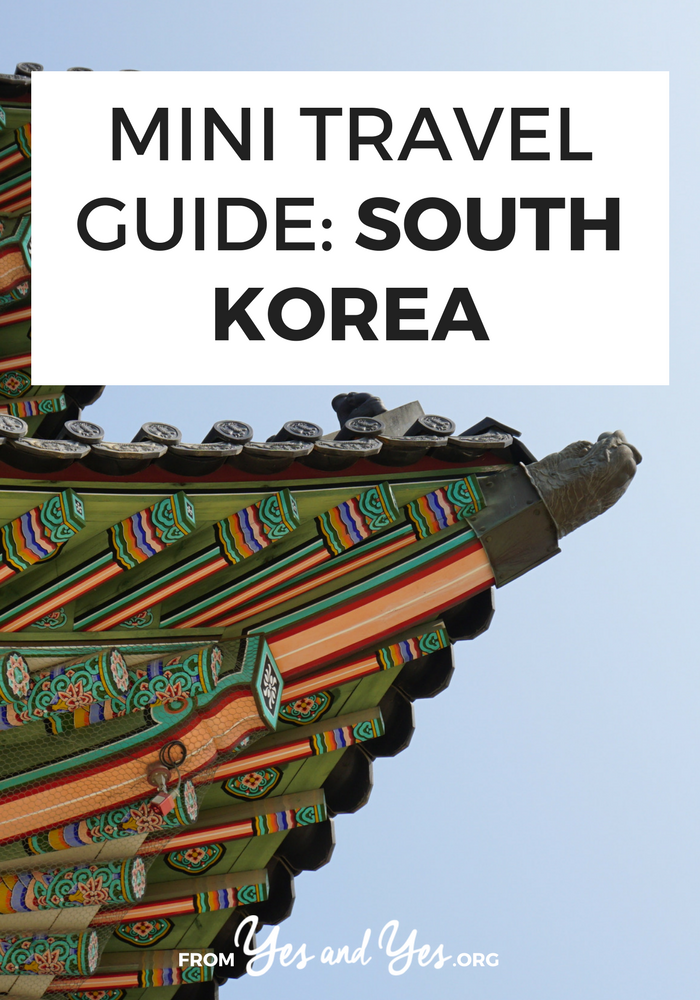 Looking for a travel guide to South Korea – land of amazing beauty products, barbecue, and robots? I brought in expat
Andrea
to share all her best Korea travel tips and tell us what to do, where to go, and how to do it all cheaply!
---
I've recently returned to the states after teaching and traveling in Korea for the last 2+ years. Knowing little about this country before I moved there, Korea will surprise you as it did me, with its vibrancy and culture. Here's why:
Must do in Korea
Jimjilbang
Koreans love their saunas. Though nakedness is uncomfortable for many of us, after visiting a jimjilbang for the first time, relaxation will be the only thing on your mind. Green tea and ginseng soaking tubs, steam rooms and saunas will help you unwind from the stress of the urban life of Seoul. Many are less than 10$ a visit.
Take picture stickers
Take picture stickers with your friends and decorate to full gaudy awesomeness.
Dance, eat, sing, drink or shop 24 hours a day.
Seoul may actually be the city that never sleeps.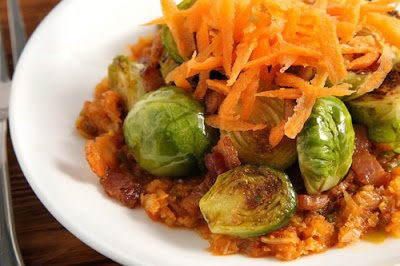 Must go in Korea
An eclectic neighborhood centered around Hongik University in Seoul. It's my favorite nightlife and daytime destination with every kind of dive bar, dance club, restaurant, singing room, and cheap shopping you could imagine. People-watch in Hongdae park or participate in a weekly silent disco there.
Visit a cat or dog cafe, where for the price of a drink you can hang with friendly kitties and puppies. Kitties and puppies galore! Sing your heart out in a private karaoke room called Noraebang. Some of these are in glass rooms visible from the street so your vocal stylings can be seen and not heard.

For traditional souvenirs, tea service and art galleries, walk the neighborhoods of Insadong and Samcheongdong. Within walking distance of each other, these two areas offer winding back alleys of hidden gems including a flying bird tea house.
They're both near many of the traditional palaces which are worth a visit and tour for the colorful architecture and changing of the guard ceremonies.
Koreans love hiking. Even elderly ajummas and ajushis (ladies and gentlemen) in full hiking gear often hit the trails at 5 am. If they can do it, so can you. My favorite is Seoraksan during the fall leaves.
It's  a few hours by bus outside Seoul and offers easy – difficult hikes with stunning views and buddha statues. Little restaurants sprinkled all the way up serve seafood pancakes and fermented rice liquor called makgeoli. Be on the lookout for friendly Koreans ready to offer a snack or hand up the mountain.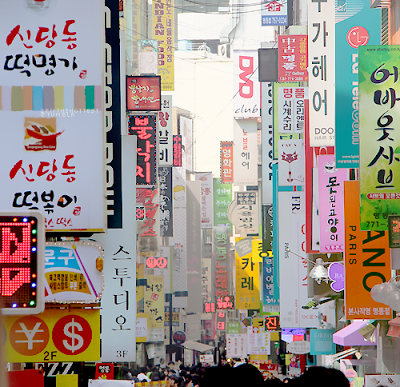 Must eat in Korea
Galbi
Korean barbecue is a must. Order your type and cut of meat then cook it right at your table. There's a reason this part of Korean cuisine is taking off internationally: it's consistently delicious. Use lettuce, kimchi, red pepper paste and various sides to make a little wrapup. Then stuff it in – one full bite is best.
Being a peninsula means Korea is full of seafood options. Yard upon yard of fresh fish and crustaceans of all kinds will startle you with their variety at the biggest market in Seoul. Try the live octopus, cut at your table and still wriggling, with sesame oil, if you're brave. Or pick your fish to be filleted, served raw with the leftover meat made into a spicy soup.
Kimchi
Currently living in the states again, I'm going through serious Kimchi withdrawal. It's fermented spicy cabbage with varying degrees of zing. It's served with most dishes and it's super healthy. Not your average flavor by western standards but you'll crave it after just a few tries.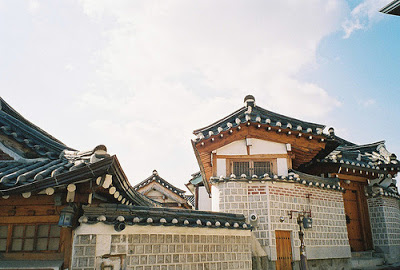 Cultural tip for travel in Korea
Korea is a culture built around respect. A polite bow and the correct formal language for each rank and age of society is crucial to successful interactions. Though learning to read Hangeul, the Korean characters is surprisingly easy, a vacation to the land of Kimchi probably means you won't learn much of the language.
Try instead a small, polite bow to those you meet and try to give and take money with both hands as a sign of respect. These will get you far.At the same time, don't worry about the pushiness of those on subways and in public. There are 50 million people in the area the size of Tennessee. Sometimes a little pushiness is needed to get by.
Finally, watch k-pop videos!! The boys and girls in these bands can dance, sing and have wicked fun clothes. G-Dragon and T.O.P. from the boy band
Big Bang
are my favorite.
Cheap travel tips for Korea
Public transportation such as the subway, buses and taxis are all cheap and convenient. Walking is easy, too. If you travel outside the city, a minbak, or bedless shared sleeping room is the best way to go. You might have to make friends with a Korean to help you book one – but who doesn't need more friends?
Like most travel destinations, Airbnb is cheaper than a hotel and more authentic. Here's an entire apartment in Busan for $62 a night and here's a private room for $33. If you've never used Airbnb before, here's a $40 credit towards your first booking!
Thanks so much, Andrea! Do you guys have tips to share on travel in Korea?