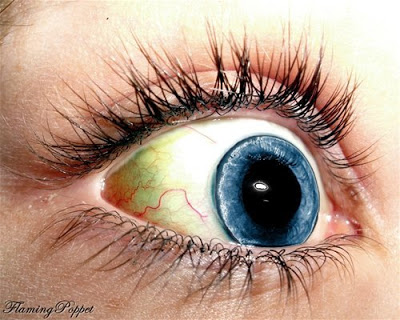 This is one of many True Story interviews in which we talk to people who have experienced interesting/amazing/challenging things. This is the story of Ashley and how she treated her depression with
electroconvulsive therapy
(previously known as electroshock therapy)
Tell us a bit about yourself!
I'm 22, I was raised on a farm in rural Minnesota, and I studied music very seriously throughout high school. I was highly driven, happy, self-assured, and healthy. After high school I attended a conservatory in Ohio for two years before getting ill. To our knowledge, there is not a history of mental health issues in my family.
What led to you getting Electroconvulsive Therapy (ECT)?
I was severely depressed at the end of my first year of college. I don't know if I can say a single thing caused my depression, but I gradually accumulated a bitterness and resentment about life that alienated me and ate away at my vitality. I had a number of suicide plans, but I didn't get help because I didn't want anyone to think I just wanted attention. I was also confused – when I was with my friends, I smiled, I laughed – how could I be depressed? I stopped taking care of myself, stopped eating, wasn't sleeping, and cried often – people started to notice. At the end of my second year, I finally saw a doctor on campus and got a diagnosis (major depression).
What other treatments did you try before ECT?
Shortly after my diagnosis I began attending an outpatient program with psychologists and a psychiatrist. I learned about changing your thoughts (cognitive behavioral therapy), assertiveness, and tolerating stress. I also tried a number of different medications for depression and anxiety. By the end of the summer I was discharged.
After that I was to see a therapist twice a month and a psychiatrist every nine weeks. However, that wasn't enough – not yet. I second guessed myself and never phoned either my doctor or my therapist when I began to have frequent panic attacks. I was calling my friends frequently and relying on them to 'babysit' me so I wouldn't harm myself (I wouldn't tell them I was thinking about hurting myself). Keeping yourself from killing yourself takes a lot of energy, and I ran out of energy. A friend took me to the emergency room and that's how I was admitted to the inpatient unit on suicide watch.
What did you think when your doctor first recommended ECT?
I remember feeling scared! I had been in the hospital a few days but wasn't relaxing or improving in any way. But at that point, I was willing to do anything to feel better, so I agreed to the treatment. The doctors told me the main side effect was memory loss, including retrograde amnesia, and it's true – a lot of my memory a roughly month before and after ECT is spotty. Shortly after I was discharged I picked out my own Christmas present while with my mother and was completely surprised a month later when I unwrapped the gift. "How did you know?!" – no idea it was headed my way.
Can you tell us how the treatment felt? What did it consist of?
For the actual treatment, I was put under anesthesia and didn't feel a thing. Then my doctor placed either one (unilateral) or two (bilateral) electrodes near my temples. An electric current would travel through my head and induce a seizure that lasted less than a minute. I had treatment three times a week for four weeks. After ECT I would sometimes wake up confused but that ebbed after a few minutes or an hour.
Did the ECT have a positive effect? How did you feel afterward?
Others can see the effects of ECT before you can feel them. I've seen others undergoing ECT and gradually their countenance becomes more alive. I do remember waking up from bilateral treatment and feeling clearer – depression can make your head pretty fuzzy. But at the end, I was not having panic attacks and just being alive was easier. I would say that in my own experience, ECT makes you feel better so you can deal with your depression instead of dying. It does not cure depression.
What advice would you give to others who are struggling with ineffective treatments for depression?
It is possible to get better, though recovery can be bumpy. I've been in and out of the hospital since, and on some really bad meds, BUT I have found great ones that have made such a difference and I enjoy living now! At my lowest, I found creating one soothing little ritual in the morning helped me get by. I found meaning in daily tasks such as self-care, and in relationships. Take your illness seriously. Let yourself make modifications as you get well and adjust to taking your life back. Don't take on too much – your brain is sick. Take your time! Also, you can deal with the existential questions after you find the right meds!
Have you ever tried non-traditional treatments for your health issues? Any questions for Ashley?