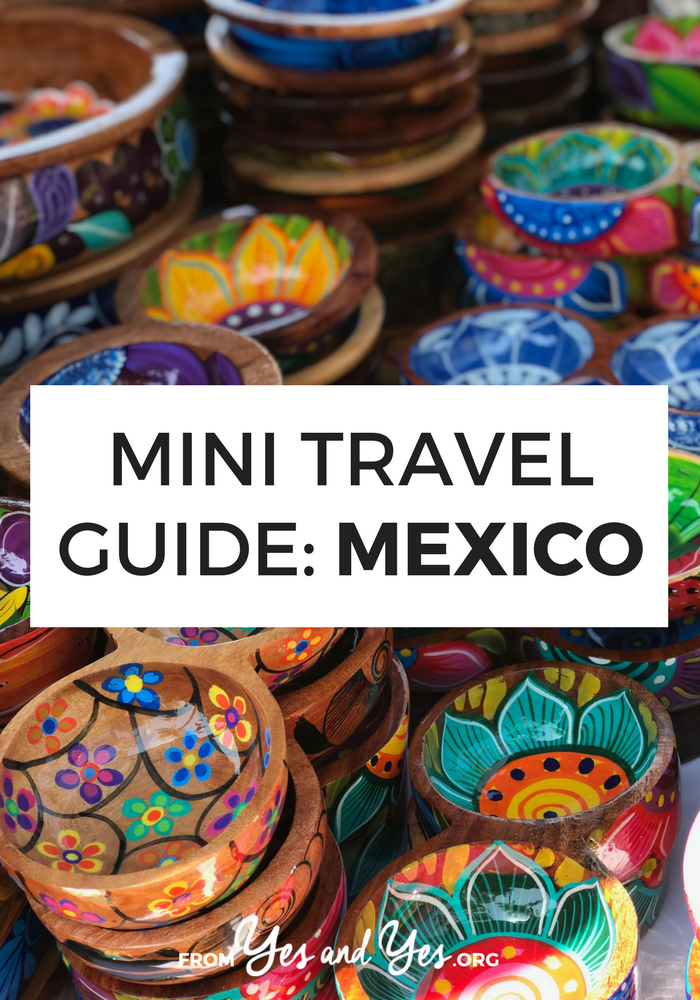 Looking for a travel guide to Mexico – particularly NOT Cancun or Tulum? Those cities are great, but Mexico is huge and diverse and there's more to eat than tacos! I brought in a local to share all her best Mexico travel tips – what to do, where to go, and how to do it all cheaply, safely, and respectfully.
---
This travel guide to Mexico comes to us from Bere, who lives San Miguel de Allende, Guanajuato. She's an aspiring writer/journalist/blogger, fueled by music and learning new things. This is one of our many Mini Travel Guides, in which we whet your appetite with tidbits from heaps of delicious countries.
Must go in Mexico
Four hours from Mexico city, this gorgeous town attracts national and international tourists The town's parish is an obligatory stop, with its breathtaking architecture and busy surroundings, especially during the weekend.
Plenty of artists live and work here, which means the art circuit is extremely active, with new exhibits and shows opening nearly every week. The whole city is photo worthy and best appreciated when walking, so bring comfy shoes and many memory cards for your camera!
After experiencing a rebirth during the past decade, La Condesa is Mexico City's 'it' neighborhood. Many of the Art Deco edifices have been restored and the green areas – like the huge Parque México – have been revamped.
La Condesa has become the place to be for up and coming Mexican fashion designers, edgy shops, cool nightclubs and a number of awesome places, like the
Cinna Bar
(oriental music and food) or the
Cafebrería El Péndulo
, the best bookstore in the city.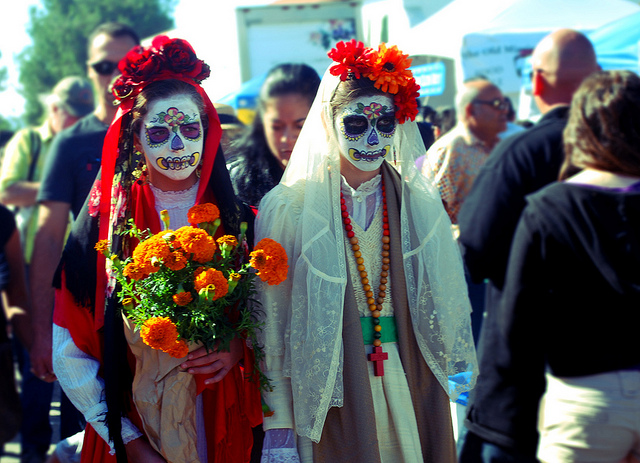 Must do in Mexico
Most Mexicans believe in supernatural powers, the afterlife, and the occult. The most popular ritual in this regard is the 'limpia' (which translates loosely into 'cleansing'), for which there are as many methods as there are people who practice it.
Its main purpose is to 'clean' the person of any negative vibes he/she is carrying.  This is achieved through catholic prayer, incense burning, herb rubbing etc. The best places to get 'limpias' are Mexico City (at the Mercado Sonora) and Catemaco, Veracruz.
Every year on November 1st, us Mexicans celebrate the Day of the Young (children) Dead and on the following day, November 2nd, the Older Dead. It's a ceremonial wake where we wait for the spirits of our beloved departed to return for a night to the world of the living. Special food is prepared, prayers are said and beautiful altars are built.
Families come together for this special occasion; sadly it risks being absorbed by Halloween. The celebration takes place at cemeteries and households all over the country, but the most remarkable sites are Patzcuaro, Michoacán and Mixquic, Estado de Mexico. Believe me when I say that the tradition is worth taking part of, whichever your personal beliefs may be.
The most popular sport in Mexico, after soccer, is freestyle wrestling (or 'Lucha Libre'). The presence of masks to keep the wrestlers' identities a secret, plus the division of them into "good guys" (called Técnicos) and "bad guys" (called Rudos) continues to lure crowds and keep its place within Mexican culture.
Most of the big cities in Mexico are hosts of these events regularly and if you're in Mexico City there are matches taking place all the time. You have to check listings to make sure you're there for the action. I recommend sitting as far from the ring as possible, unless you don't mind getting beer spilled on you or having a wrestler landing on your lap.
Cultural tips for traveling in Mexico
Act responsibly: take care of your belongings, don't attract too much attention to yourself and try not to travel alone or, even better, get a local – tour guide or well-known friend- to accompany you in crowded events and unknown areas.
Don't be all paranoid either, though. You'll find that we Mexicans are friendly, open people who are always willing to help and show you the best we have to offer –  our country and traditions.
Cheap travel tips for Mexico
Unless it's completely necessary, don't use taxis. Should you absolutely need to take a taxi, go for the 'pre-paid' ones at the airport or bus station and always check that their ID is visible. Alternatives: buses, or the subway (in Mexico City)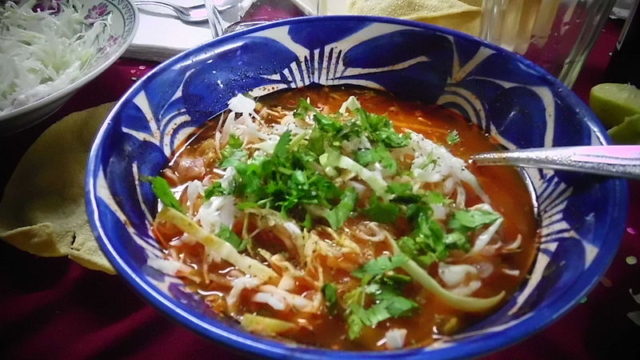 Must eat in Mexico
This is a stew made with either pork's head meat (red pozole) or shredded chicken (green pozole). Everything is boiled with cumin, garlic, onion and chile huajillo until the meat is tender. It's served very hot with thinly sliced radishes, lettuce and oregano. It's accompanied by tostadas (deep fried, crispy tortillas) and, for the bravest, chile de árbol on the side.
It's a dish you'll find everywhere in Mexico, but it's also prepared by families to commemorate special occasions (births, weddings, quince años, birthdays or Christmas celebrations).
A delicious nearly-vegan dish, romeritos are soft, mild-tasting wild plants which resemble rosemary – hence the name. They are cleaned, boiled and then mixed with a thick, tasty sauce typically made of chiles mulatos, almonds and bread.
Potatos, shrimp patties and minced prickly pear (minus the thorns, of course!) can also appear with romeritos, but it's not mandatory. They're also not always spicy, but try a little first, just to be safe ;). You eat them with tortillas, rolling them into a taco, or as pastry filling. Everybody cooks and/or eats romeritos during Easter or Christmas here in Mexico.
Cajeta
This is a typical Mexican sweet usually made of goat's milk.  There are three basic varieties: plain, vanilla or – my favorite – wined. The texture is gooey and drippy. We use it to flavor atole (hot drink made with corn flour, milk and sugar) or over toast, as a substitute for jam.
There are also a few well-liked Mexican sweets based on cajeta, such as Monterrey's Glorias (cajeta praline/toffee with nuts) or the obleas (two super thin flour patties glued to one another by a generous spread of cajeta).
Thanks so much, Bere!  Do you guys have any questions?  Any travel tips about Mexico you can share?