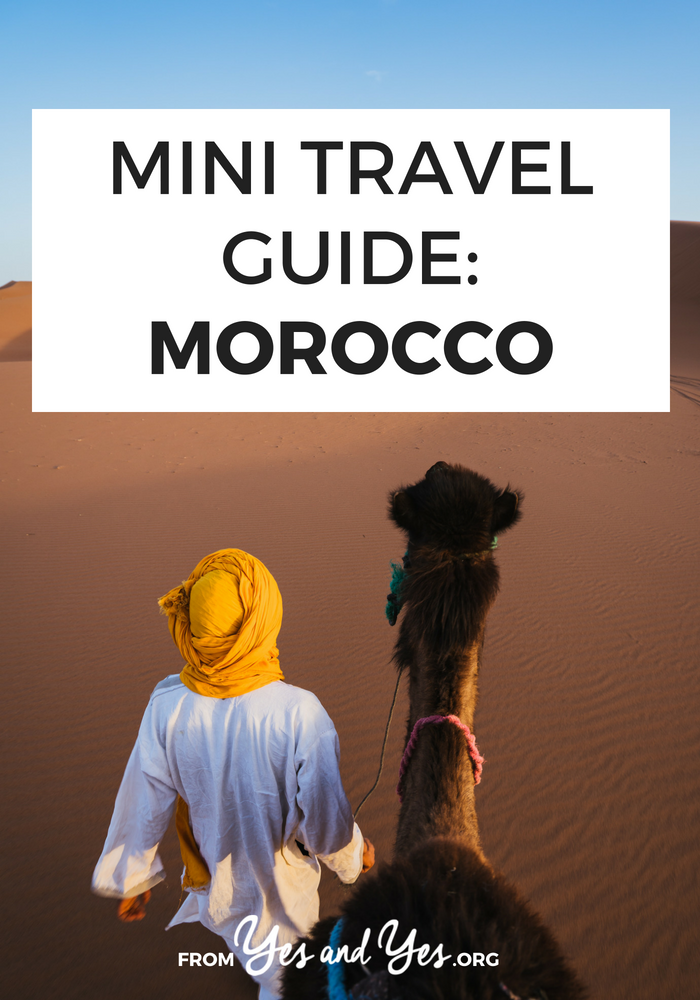 Thinking about traveling to Morocco? This Morocco travel guide comes to us via the lovely
Danielle
who lived in Morocco for several months!
Morocco is an Arab country in Northwest Africa with a distinctly Mediterranean vibe – Morocco comes perilously close to touching Spain in Tangier. The Strait of Gibraltar separates Africa and Europe there by less than 9 miles. Morocco is still ruled by a royal family – currently King Mohammed VI.
The country was colonized by the French, and as such, many citizens still speak French fluently. There are many different ethnic groups that make up this ancient and varied country, including Europeans, Arabs and indigenous Berbers.

Must Do in Morocco
Few things in your life will be more exhilarating than taking a long, hot, rickety bus journey to Rissani, then hopping a cab to the tiny village of Merzouga in the southeast. There you can stay in a mud-brick auberge (a sparse kind of bed and breakfast) and hire a Berber guide to take you into the desert for several days.
After riding a camel for hours into the endless sand dunes, you can crawl into your bivouac (traditional Berber tent) and wait for the sun to set. Once it is dark, the sight of the stars so far from civilization and light pollution will truly take your breath away.

Must Go in Morocco
This tiny beach town feels like a slice of Spain and is a welcome getaway from other beach destinations like Casablanca. Never overcrowded but always beautiful, Asilah is the perfect place to relax and recharge your batteries for the thrifty traveler.
Bonus points: find a man with a donkey cart and ask him to take you to Paradise Beach. Don't get nervous if the ride takes forever, the donkey is flatulent and you find yourself going through never-ending fields that definitely don't seem likely to lead to the beach- it will be worth it and will be one of the most beautiful sights of your life.
Located in the Imperial City of Meknes, Bab Mansour is touted as the most beautiful gate in all of Africa. Many tourists overlook this gem because the walled city is not a hotspot on the Moroccan itinerary, but you will find yourself pleasantly surprised.
The gate is beautiful, and conveniently located across the street from the Meknes medina, the heart of the old city where the labyrinthine markets begin. If you get lost inside, don't be afraid to ask for directions- most anyone will be able to answer you in Arabic, Spanish, or French!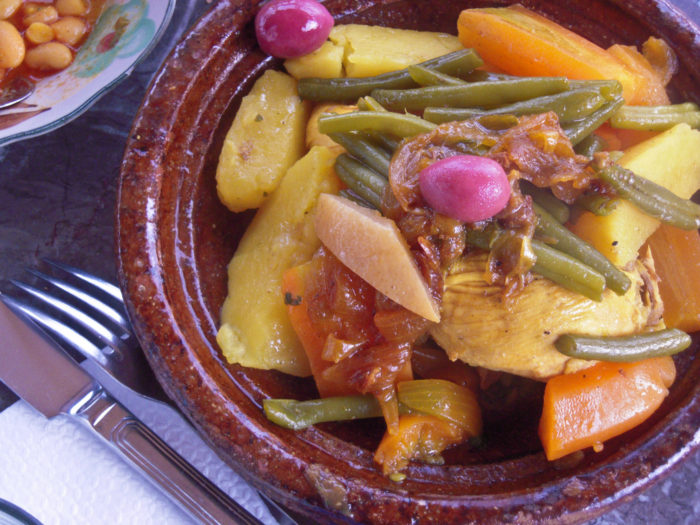 Must Eat in Morocco 
In the Muslim faith, Friday is the holy day. And in Morocco, every Friday you eat couscous. Couscous is made from tiny wheat or millet granules that are cooked and taste like something akin to rice. It is typically eaten with the hands, with meat and vegetables buried beneath a mound of the sticky food. Grab a handful from the central plate, squeeze it into a ball, and enjoy!
Mint tea is a trademark of Moroccan hospitality. You will be offered this treat when you are shopping in a store, asking directions or doing just about anything else. Some people might take offense if you reject their offer to prepare the tea for you. Painfully sweet, it is served hot and will give you not only a sugar rush but leave your breath smelling fresh as well.
Cooked in a vessel of the same name, tajine is meat and vegetables cooked slowly over a long period of time – similar to what we would prepare in a crock pot. After cooking all day and simmering in its own sweet juice, the meat inside a tajine will melt in your mouth and always leave you wanting more!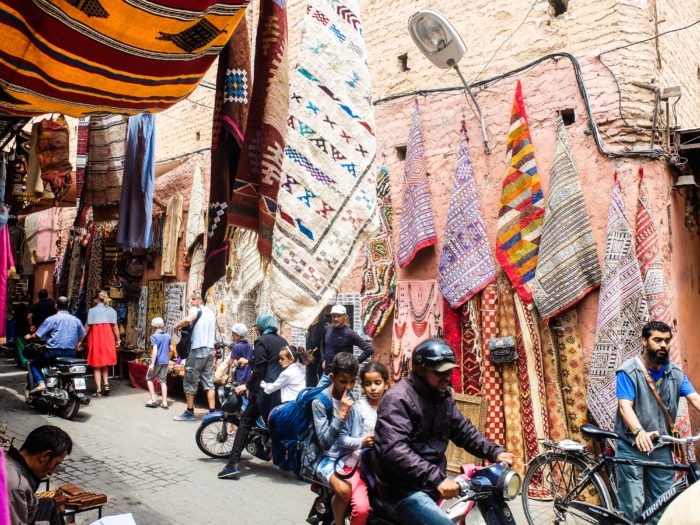 Cultural Tips for Morocco
While Morocco is one of the more Europeanized countries of the Arab world, it is important to remember to respect the culture and religion practiced there. In smaller cities like Meknes and Merzouga, take care to make sure you're properly covered. It isn't necessary to wear a headscarf in most cases but it never hurts!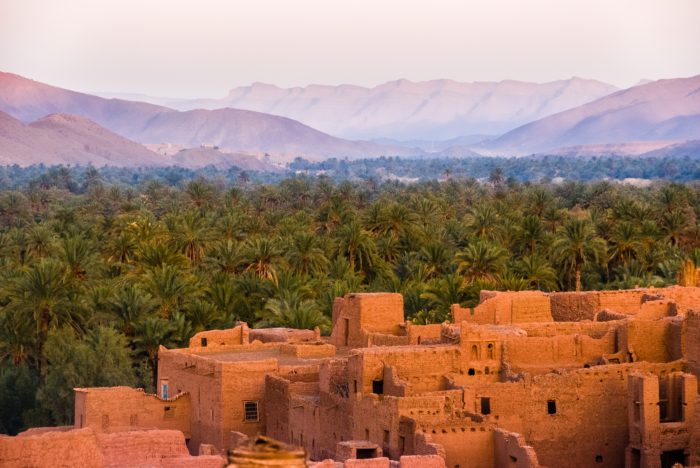 Traveling on the Cheap in Morocco
Avoid the tourist traps like Casablanca and Marakesh. Everything is much more expensive and you will get a more authentic Moroccan experience if you take the road less traveled by sticking to smaller cities and towns.
Just like everywhere else, you'll get more for your money and have a more authentic experience if you use Airbnb.
Here's a private room
in Meknes for $28 a night! If you've never used Airbnb before,
here's a $40 credit
towards your first booking.
Any Morocco travel tips to share?  Questions for Danielle?