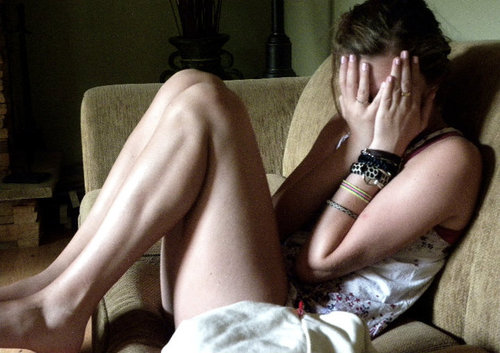 This is the story of that time I thought my teacher was yelling at me about female anatomy. 
Last month,
I took my first (and last) pole dancing
class in Wellington, New Zealand.  My friend Halley and I were the only Americans and the only beginners in the class.  After our teacher taught us how to prance around the pole while winking, she walked to the other corner of the studio and taught the advanced students a move she called "Hello, Boys."And what does a move with that name entail?  It involves
spinning around the pole spread-eagled
.
I heard a bit of grumbling from the advanced students and the teacher sweetly admonished "Now, girls.  No one says 'cu*t in my class.  If you say 'cu*t' you have to do five push ups."
Halley and I gaped at our instructor.  The 'C' word is one of the worst, most shocking words you can say in America.  My tender Midwestern sensibilites were being offended!  "You hear that, Halley and Sarah?  No 'cu*t' in this class!"
Out of pure shock I gasped "Oh no!  We don't say that.  Americans don't say that word."
She stared at me for a few counts and then nodded with a bit of a smirk.
It wasn't until we left the class that I realized she hadn't been using a crass word for the female anatomy.
She'd been saying CAN'T.
I.am.awesome.

Share your stories of cross-cultural, cross-dialect confusion!  Have you ever made a similar mistake?