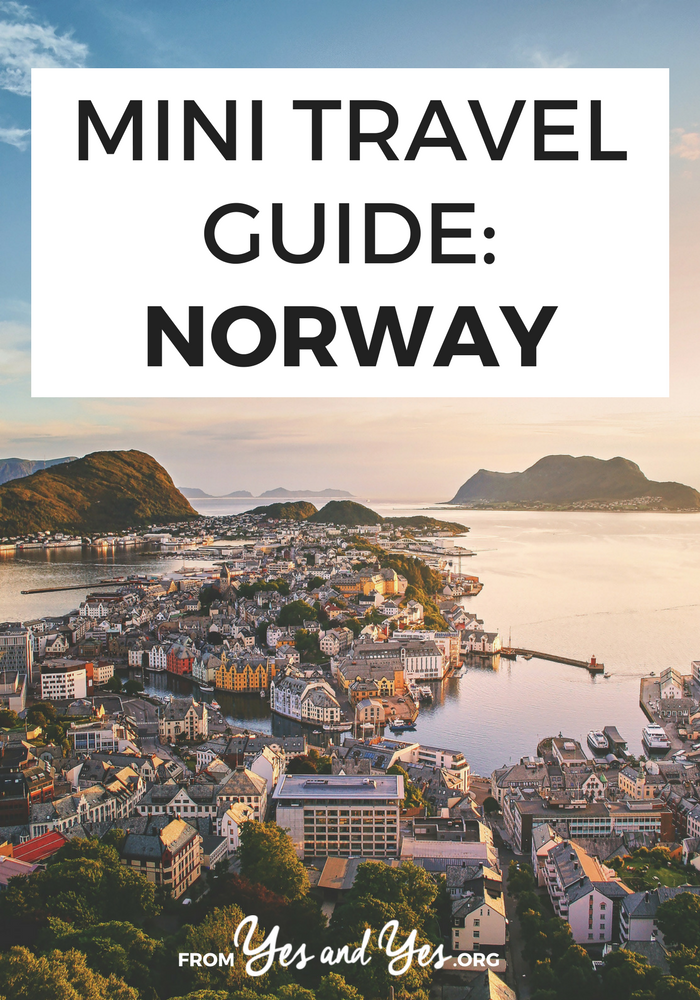 Looking for a travel guide to Norway – that incredibly expensive country that's constantly winning "best quality of life" awards? My family is from Norway and Sweden so I was thrilled with Oslo local Marthe agreed to share her insights with us!
---
Norway is the land of trolls and Vikings. Norway is the country where the sun never sets (or never rises in the winter) and you'll find spectacular mountains and fjords that will take your breath away. As a norsewoman, I simply had to reach out when Sarah requested a Mini Travel Guides.  Here's a bit about my cold home country, Norway.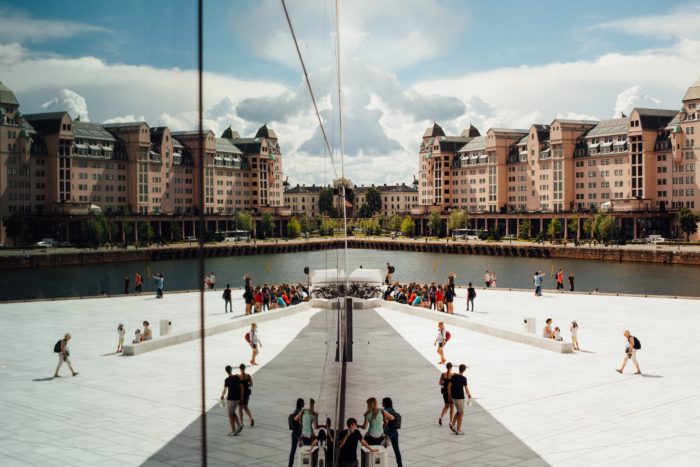 Must go in Norway
Oslo
The capital is where you'll find interesting museums and cultural events. The city is so small you can walk across the whole city center in a couple of hours. Make sure you experience the hip area Grünerløkka, see Holmenkollen and the new opera house.
The national theatre is well worth a visit (make sure you get a student discount if you are a student) and Frognerparken is the best park for a morning run among the statues by Gustav Vigeland.
Bergen
Bergen is a beautiful city located between seven mountains and the sea. The Bergen Brygge (waterfront) is world famous and on the UNESCO heritage list and a wonderful place to visit and see the fish market.
Prekestolen
Prekestolen is a flat mountain plateau, located 604 meters above Lysefjorden. The view is breathtaking, and well worth the 350 meter trail hike. Don't forget to bring your walking shoes!
Must do in Norway
Have a barbeque in a park
If you're visiting in the summer, you'll find most Norwegians outside on a sunny day. In fact, we're famous for having barbeque parties, even when it rains! Bring a mini barbeque, hot dogs and a ball to a park in on a summer evening and you'll be having fun until the sun goes down.
See the midnight sun or the northern lights
Depending on when you visit, you should go to northern Norway to see the midnight sun or the northern lights. No matter which phenomenon you see, chances are either will  hypnotize you with their beauty.
Go cross-country skiing
Skiing is a great way to enjoy the clear, fresh, Norwegian air. No matter where you are, you'll never be far away from trails and mountains. Consider practicing on even ground, and keep safety in mind if you're skiing in the mountains. Let someone know where you're going and when you intend to get back.
Dress according to the weather, and keep in mind that the weather changes fast in the mountains. Don't forget to bring hot chocolate and oranges to keep your energy up!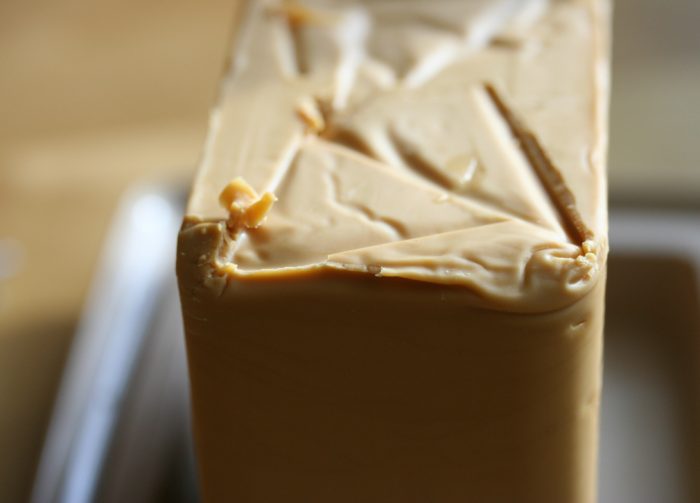 Must Eat in Norway
Brown Cheese
Brown cheese is sweet, dark brown cheese made from goat milk. The taste is rich – quite similar to caramel. You would normally eat this on a piece of homemade bread, and you can find it at most cafes around lunchtime. You can also buy the cheese sliced at any supermarket. The cream cheese equivalent is called Prim, which I also recommend if you've got a sweet tooth.
Sea Food
With the long coast line, Norway is famous for its fresh sea food. You'll find the freshest fish in coastal cities (well, duh!), and most larger supermarkets have a section of fresh seafood on ice. There are also a lot of great seafood restaurants all over the country. If you're in Oslo in the summer, I recommend going down to Aker Brygge to buy fresh shrimps.
Pizza Grandiosa
It's not exactly gourmet, but a lot of Norwegians would humorously consider this our national food. It's a Norwegian pre-made pizza, featuring Norwegian Jarlsberg cheese. You can get it at any supermarket, and it's worth a try if you're interested in checking out what local Norwegians have for dinner.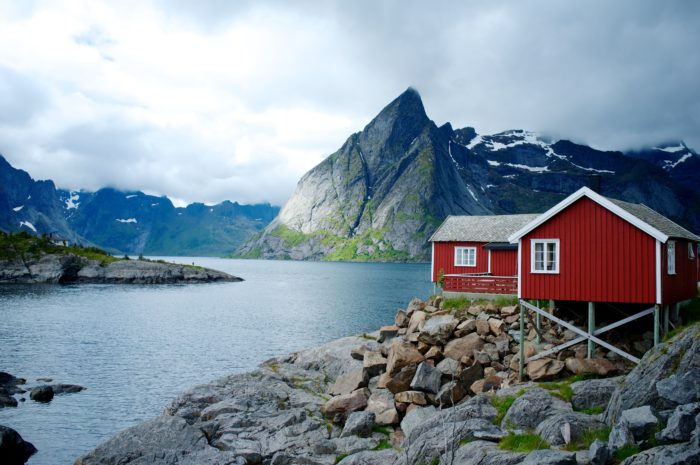 Cultural Tips for Traveling in Norway
Norwegians are known to be introverted and shy (we blame it on the cold winters!) and we don't normally talk to strangers. Don't be offended if you try to start a conversation and you're meet with a short and simple reply and no follow-up question to keep the conversation going.
However, don't let this stop you from trying, most Norwegians speak English and are happy to get to know you, once they get warmed up.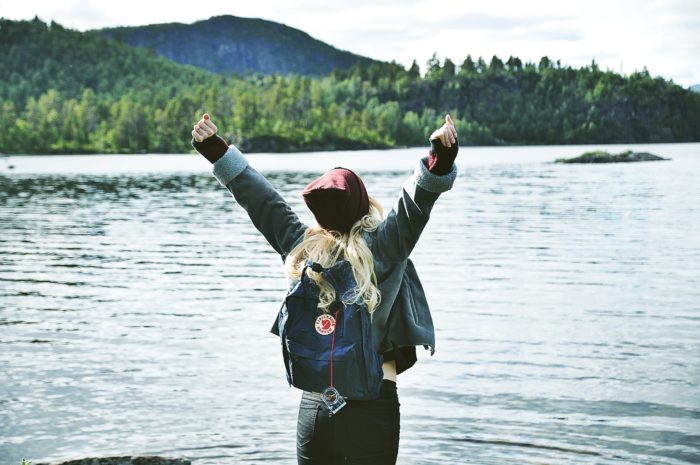 Travel on the Cheap in Norway
Norway is an expensive destination, but there are great ways to save. I would recommend Coachsurfing or staying at hostels to save, since hotels can be quite expensive. Airbnb is a bit more affordable –
here's
a highly-rated, small bedroom for $29 USD per night. If you've never used Airbnb before,
here's a $40 credit
towards your first booking.
Also, we have a culture for packed lunch; most hotels will let you pack your own for a small charge. You can also buy what you need for lunch at a supermarket to save on food.
Any Norwegian travel tips to share?  Questions for Marthe?
P.S. The best 18 travel tips gathered from 13,000+ readers