This is one of many Real Life Style Icon interviews in which we talk to lovely, funny, fashionable ladies whose closets we want to raid and brains we want to pick.  Please say hello to Linda of Little Tin Soldier!
Name: Linda
Age: 30
Location: Texas
Three reasons that you're awesome:
Oh goodness. I'm awesome because I wear what I love, I draw what I wear, and I enjoy life.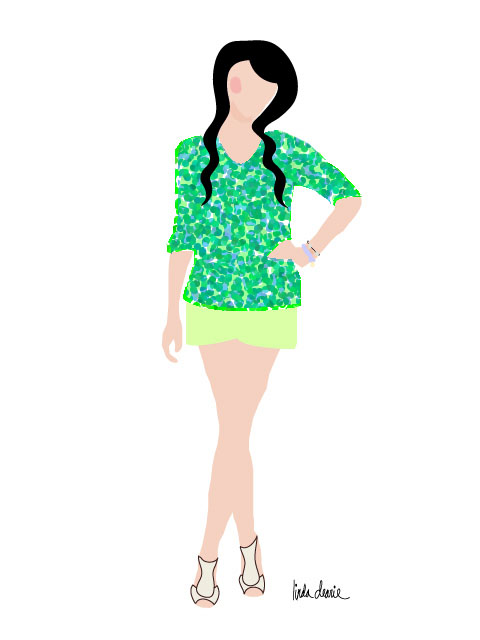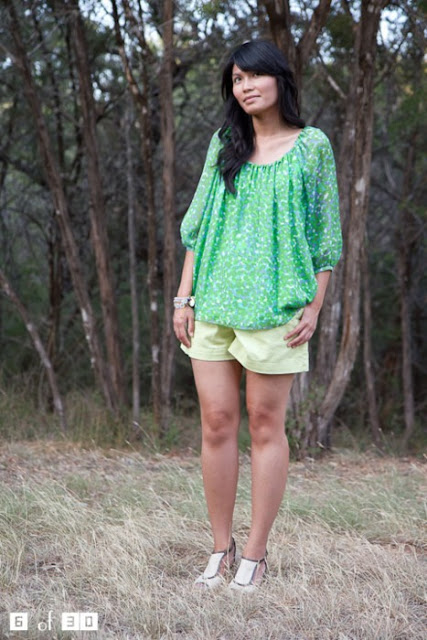 What are you wearing right now, as you type this?
I'm wearing an oversized sweatshirt, bright turquoise shorts, and navy blue flats.
What is the last item of clothing you bought?
I bought two lightweight camisoles. I couldn't survive a Texas summer without them! They are great layering pieces underneath blouses.

What is the item of clothing you most covet at the moment?
I would love to own a silk navy blue shirtdress.
Tell us about a favorite childhood memory about your clothes.
I have always enjoyed putting outfits together. One of my favorite childhood outfits featured magenta corduroys, a turquoise knit sweater with a yellow duck on it, and white plastic pearls. My mom allowed me to dress somewhat freely until fourth grade. After that, clothes became a battleground for us. I spent most of my time wearing what she approved instead of what I wanted. But now she says I have great style.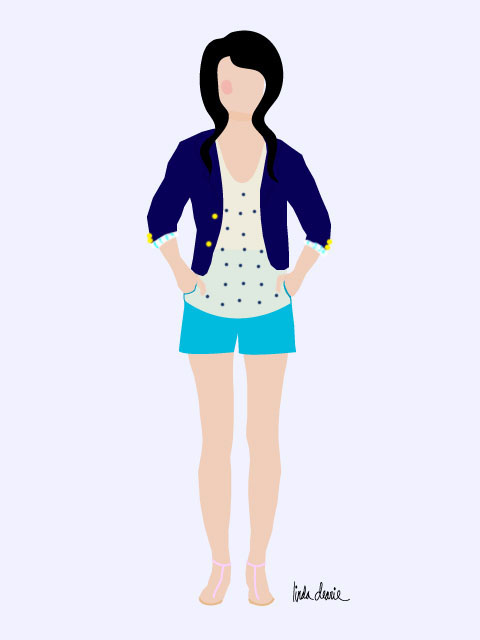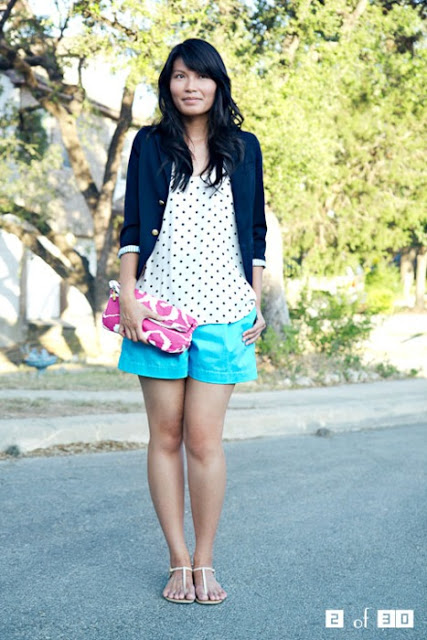 What is your best thrifting score?
My best score (so far) is a green silk floral print vintage Ungaro dress that I bought for $5. It's in immaculate condition, and it has lovely details– pockets, a straight skirt, and bows! It's not unusual to find designer pieces at thrift stores in Texas. I like pretending that an oil baroness grew tired of her clothes and told her assistant, "Please get rid of these." Then they wind up with me!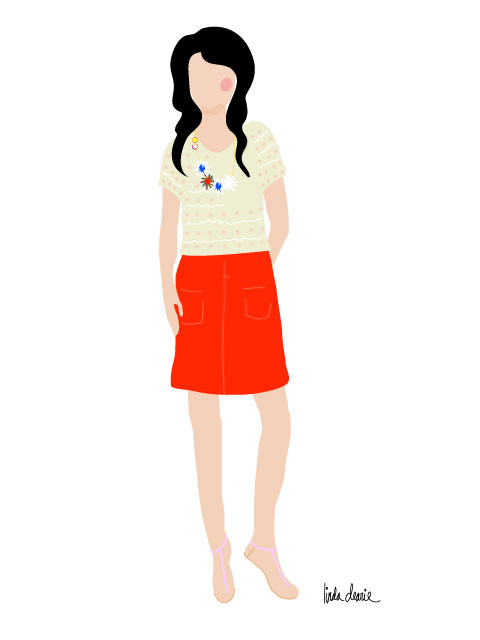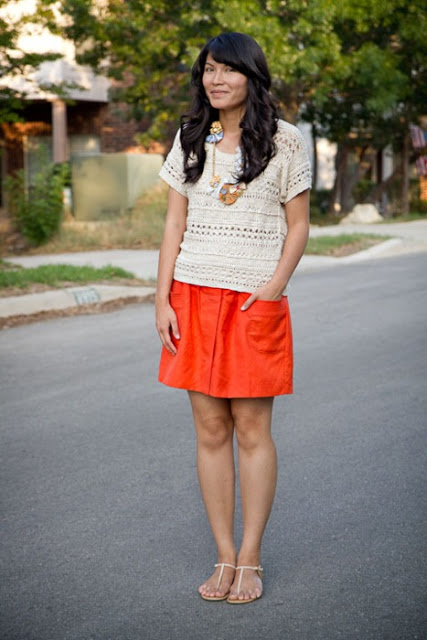 Thanks so much for sharing, Linda!