This is the first of what will (hopefully) be many posts in which we cook and eat the food featured in our favorite books.  Recipe/book suggestions welcome!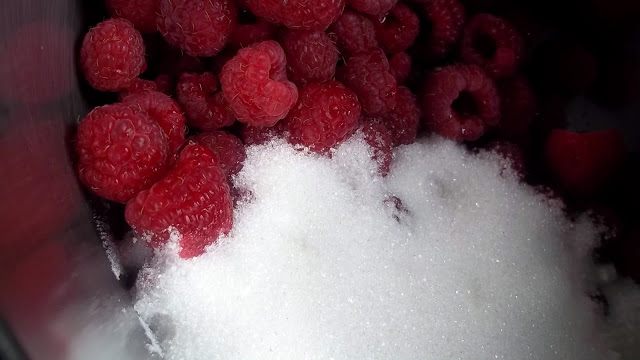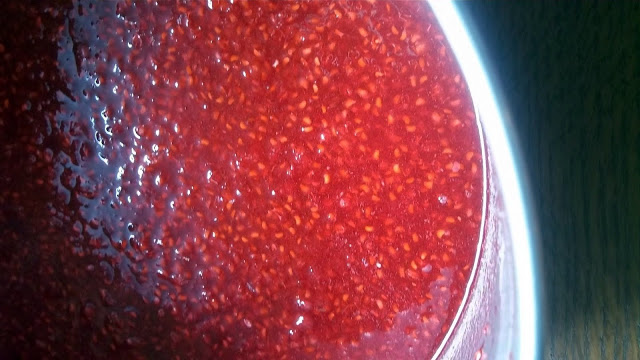 We have established that
I'm a book nerd
.  Also: I occasionally like to eat things.
You, too?  So, it only makes sense that we should combine our love of books and food in this, the first meeting of the Literary Nibble Club.
Club is now in session!  Let's bring this meeting to order by addressing the awesome that is Anne Shirley and Diana Berry's raspberry cordial adventure.
If you've never read Anne of Green Gables 1) I don't know if we can be friends 2) you don't know that  Anne accidentally got her BFF Diana quite drunk on wine they mistook for this raspberry cordial.
"But it isn't good manners to tell your company what you are going to give them to eat, so I won't tell you what we said we could have to drink.  Only it begins with an R and a C and it's a bright red color.  I love bright red drinks, don't you?  They taste twice as good as any other color."
Ingredients
2 600gram packages of frozen raspberries (we've got enormous raspberry bushes in the garden, so I used fresh.  Decadent!)
1 1/4 cup sugar
4 cups boiling water
3 lemons
Directions
1. Dump frozen raspberries and sugar into a sauce pan.  Over medium heat, stir occasionally for 20 minutes or so til all the sugar has dissolved.
2. With a potato masher (or whisk or egg beater) bash raspberries about til you break them up and get all the juice out.
3.  Use a mesh sieve to strain out the juice.  You can throw out the pulp or save it and for smoothies because you're healthy and clever.
4.  Squeeze the juice of two of the lemons into the now pulp-free raspberry juice.
5.  Boil the four cups of water and add it to the raspberry/lemon juice.
6.  Chill the juice and right before you serve it, float a thin slice of lemon on top.
7. (optional) add a few shots of vodka if you want to get wasted ala Diana Barry and risk the wrath of one
Mrs. Rachel Lynde
This drink is awfully nice – and if you've got an ice cream machine, I'm sure it would make a lovely sorbet!

What are your favorite foods from stories you've read?  We've got recipes coming up from Little House on The Prairie and  Harry Potter!