This is one of many Real Life Style Icon interviews in which we talk to smart, funny, lovely women who also happen to wear drool-worthy outfits.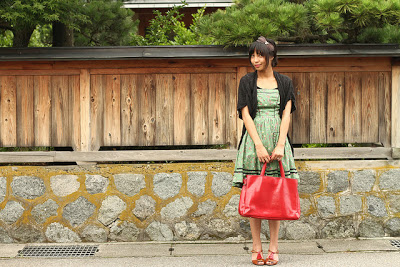 Name: Kristine
Age: 22
Location: Toyama, Japan
Online haunts:  Kristine or Polly, Twitter
Three reasons that you're awesome:
I eat chocolate covered peanuts mostly daily, I can hula hoop forever, and I've been told I have a really calming voice.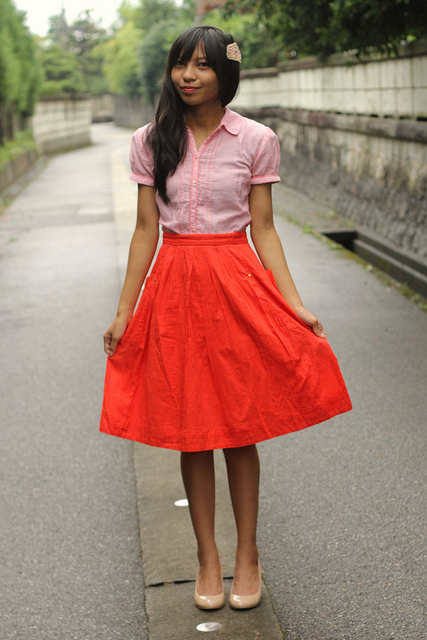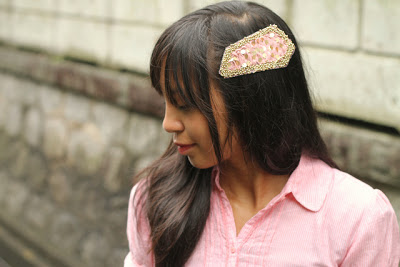 What are you wearing right now, as you type this? 
A white tee with red polka dots and a lace collar tucked into skinny jeans!
What is the last item of clothing you bought?
A simple white canvas bag with a huge smiley face on it 🙂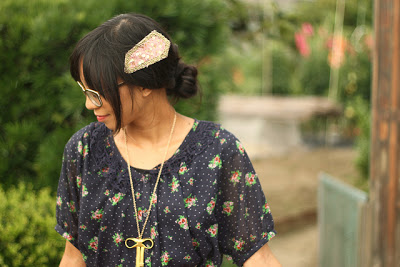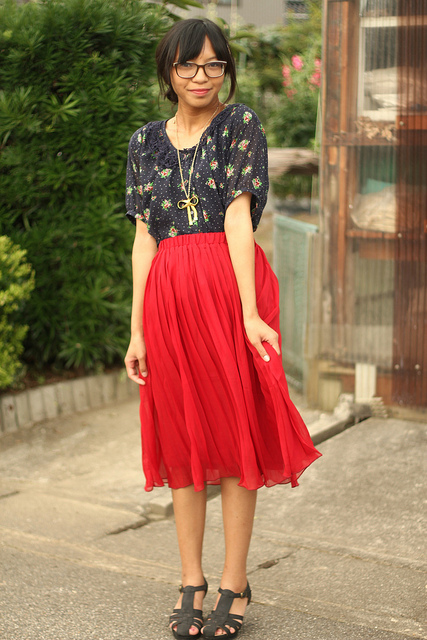 What is the item of clothing you most covet at the moment?
Right now, glitter booties. Lately, I've been thinking I need to start getting more daring with my style.Tell us about a favorite childhood memory about your clothes.
Unfortunately, my childhood memories are quite vague. All I remember are my awesome peach jelly sandals and occasionally being dressed up in the same outfit as my older sister.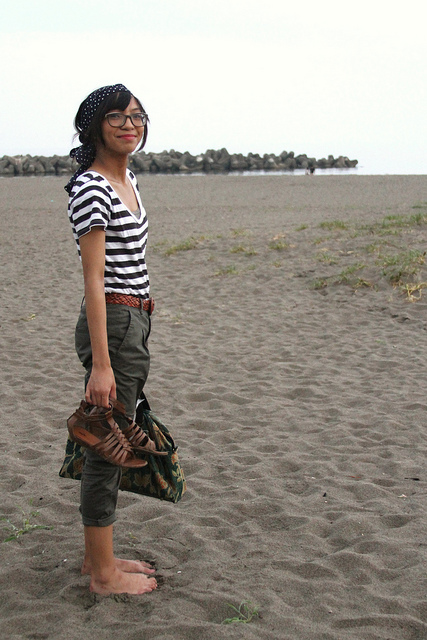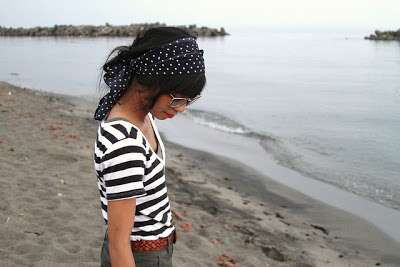 What is your best thrifting score? 
I found these great gold oxfords at a thrift store in Silverlake, CA that I used to wear quite often… until I realized that as awesome as the shoes were, they were a tad too big on me. I gave them away to a good friend before I moved!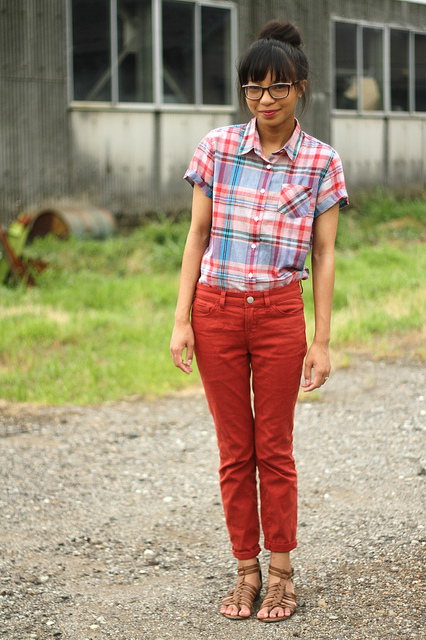 Could you tell us your top three style tricks/DIYs?
1. If your hair is dirty, wearing a scarf around your head does wonders!
2. Red lipstick really makes a difference!
3. If you're short like me, work those heels! They lengthen your legs and improve your posture.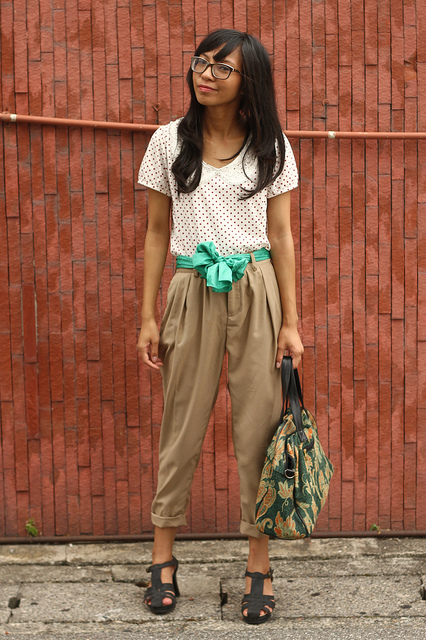 Thanks so much for sharing, Kristine!