I'm visiting five east coast cities over the course of three weeks, mostly busing and crashing on friends' couches. You can check out past Notes From The Road (which are more international in nature) here.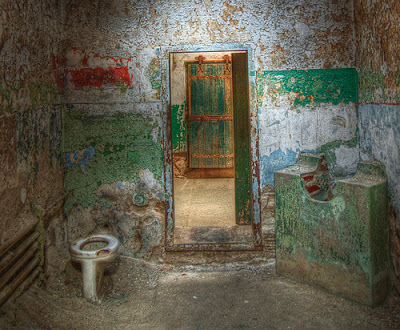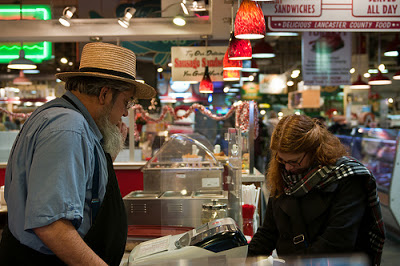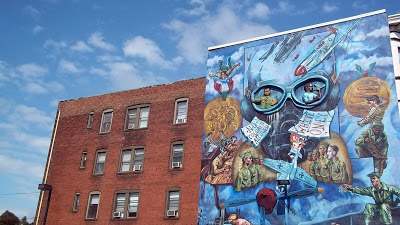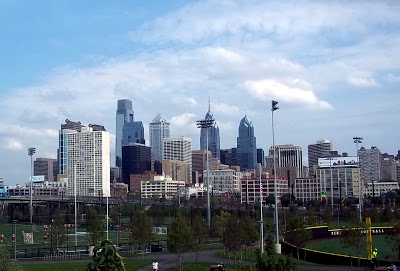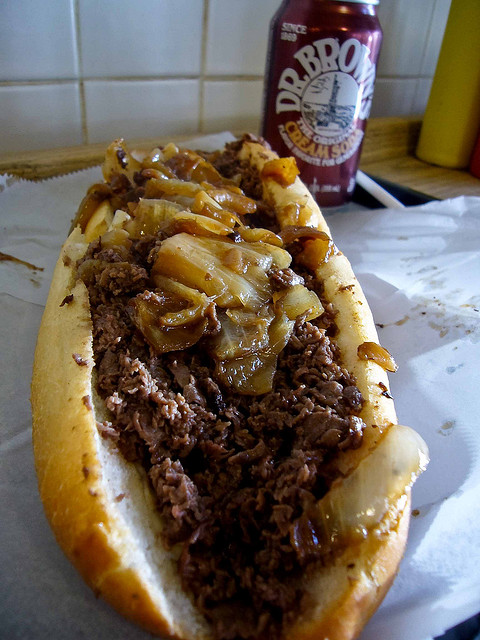 Did you guys know that Philly cheese steak is not (as I had previously suspected) a steak with cheese melted on top of it – but a type of sandwich!?  Yes.  Fact.
I spent five days in Philly with a good friend who's just moved there and we spent most of our time doing friend-specific, rather than Philly-specific stuff.
In our case, this meant:
* Eating lots of potato chips with sour cream-based dips
* Watching live bluegrass music
* Eating a lot of fake bacon
* Curating 8 million inside jokes
* Thrifting
* Drinking whiskey cokes
However!  We did find time for more tourist-y things.
Eastern State Penitentiary
(awesome, creepy and worth every cent of your admission fee).  Opera in the park (Carmen is a scandal, yo.) The Rocky statue (yup. it's there.)
Reading Terminal Market
(pretzels and whoopie pies!) and ogling a gajillion murals.
And on a vaguely related note: Am I the only person on the internet who doesn't like It's Always Sunny In Philadelphia?  They're so mean! 
Next up, DC!  Any advice?