This is one of our many Real Life Style Icon interviews in which we drool over the sartorial stylings of funny, smart, gorgeous fashion bloggers we want to befriend/borrow clothing from.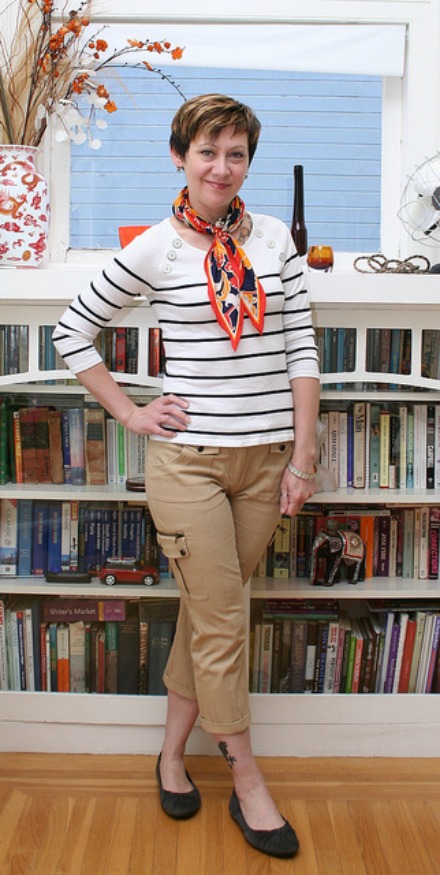 Name: Audi
Age: 42
Location: San Francisco
Online haunts:  my blog,  my etsy shop.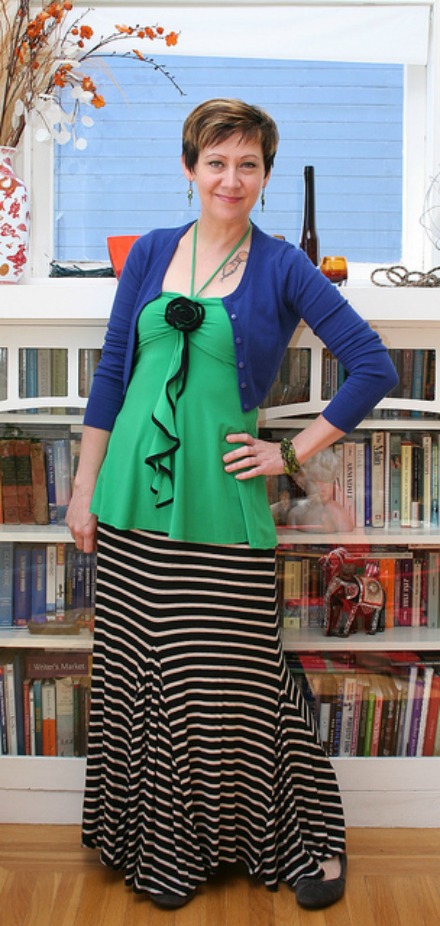 Three reasons that you're awesome:
1. At work I do a lot that helps people, both through my contributions to developing drugs to treat serious diseases, and also more directly, as a manager and mentor to other scientists.2.  I have a lot of fun with fashion and style, and I feel like I encourage other people to have fun with it too.
3. I have many varied interests outside of science: I'm a home brewer, I make hats, I love to travel, I'm a huge fan of mariachi music, I speak some Icelandic as well as French, I love reptiles and amphibians. And obviously I have a passion for clothing and style.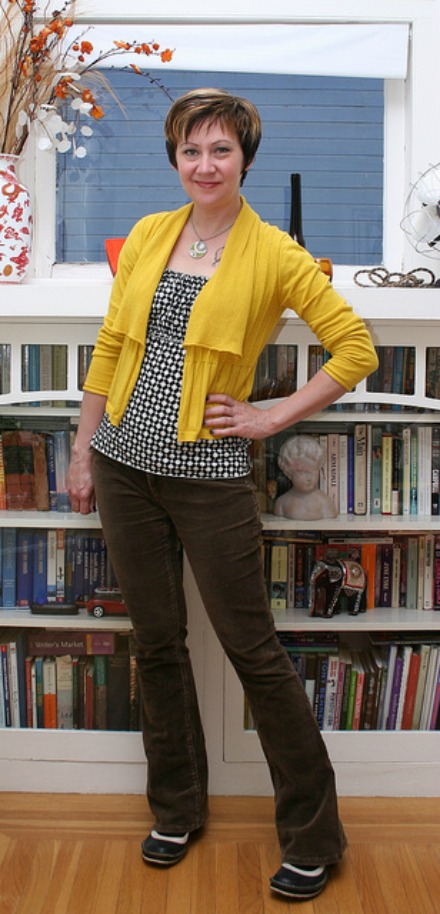 What is the item of clothing you most covet at the moment?
I'd love to get my hands on a pair of the over the knee lace-up boots I saw in the Dior Fall '11 collection. Shoes are probably my most oft-coveted item of clothing.
Tell us about a favorite childhood memory about your clothes.
I was in grade school in the 70's, so I fondly remember
Garanimals
. As an animal lover, I was of course thrilled with clothing associated with giraffes and hippos and such. I've often thought I should create a men's clothing line that mimics Garanimals (GarMANimals?). Of course, instead of matching giraffes and hippos, they would instead pair up things like pizza and beer, or a sports car and a blonde. I could make millions, I tell you!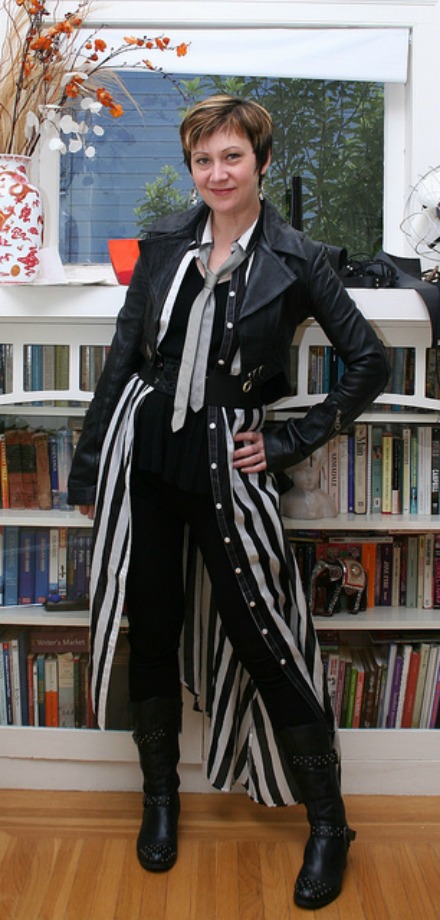 What are you wearing right now, as you type this?
A red, full skirted dress with black patterned tights, hardware-studded boots and a black cardigan. Red and black is one of my favorite combinations right now. What is the last item of clothing you bought?
I splurged on a pair of Prada sunglasses, and I'm glad I did. They make me feel so glamorous!
What is your best thrifting score?
My favorite is probably the 1960's navy and white short sleeved jacket I found at a second hand shop in Paris. It fits like it was custom made for me, and nothing beats international thrift shopping!
Could you tell us your top three style tricks/DIYs?
1. Layering skirts and dresses is one of my key tricks for using most of my wardrobe year-round in the variable and often windy San Francisco climate. I layer to lengthen shorter hemlines, to add warmth, and to bring in contrast or add visual interest.2. I love using belts to move my waistline up or down, or to change the shape of a garment.
3. I keep outfits interesting by adding unexpected elements such as a man's tie, skull motifs, or a leather harness. A little bit of daring really spices up an outfit.