This is just one interview of many in our Real Life Style Icons.  This is where we talk to smart, interesting, well-dressed women who we'd like to befriend. And then steal all their clothes.  Say hello to Veronika of Tick Tock Vintage!
Name: Veronika
Age: 24
Location: Philadelphia, Pennsylvania
Online haunts: blog // facebook // tumblr // twitter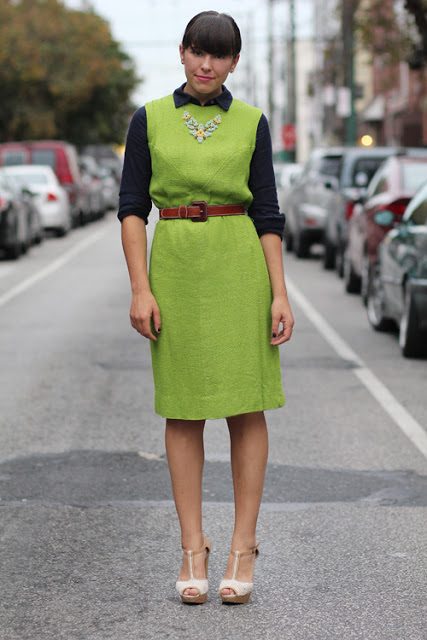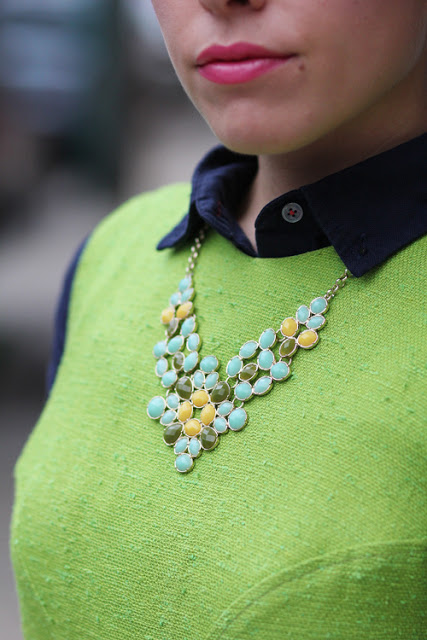 What
are you wearing right now, as you type this?
A thermal shirt from
H&M that I bought on our honeymoon (sexy, I know) and a pair of XL
sweatpants that I stole from my grandma the last time I was at her
house. Oh, and huge wool socks. It's late at night and I just got out of
the shower!
What is the last item of clothing you bought?
I
went thrifting this weekend and ended up walking away with a couple of
scores. I got a Marc Jacobs sundress for $7.99, a pair of Citizens of
Humanity jeans for $4.99, and a
vintage sweater
with a built-in napkin around the neck.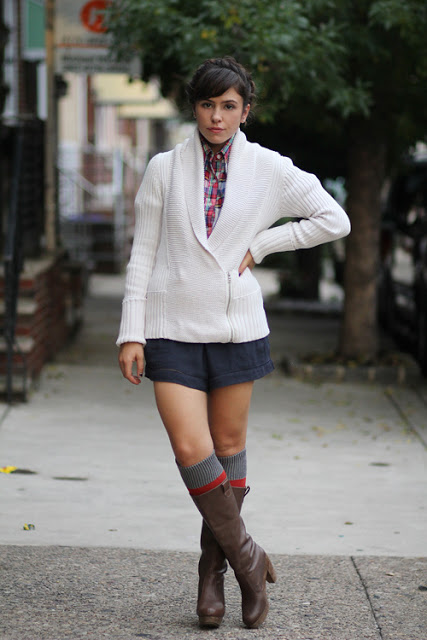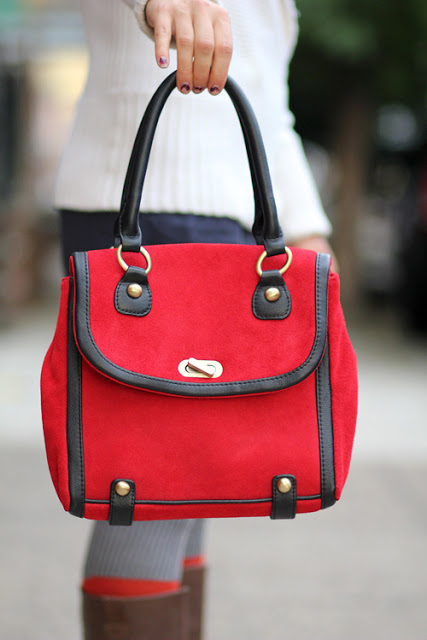 What
is the item of clothing you most covet at the moment?
I have been
keeping my eyes out for warm, wooly cable-knit sweaters. They're either
super expensive when you buy them new, or ratty and pilling at the
thrift store. Let me know if you find one that's reasonably priced!Tell
us about a favorite childhood memory about your clothes.
I wore a bat
costume for a year straight when I was 2. I also had a pair of denim
overalls with a holographic smiley face on the front.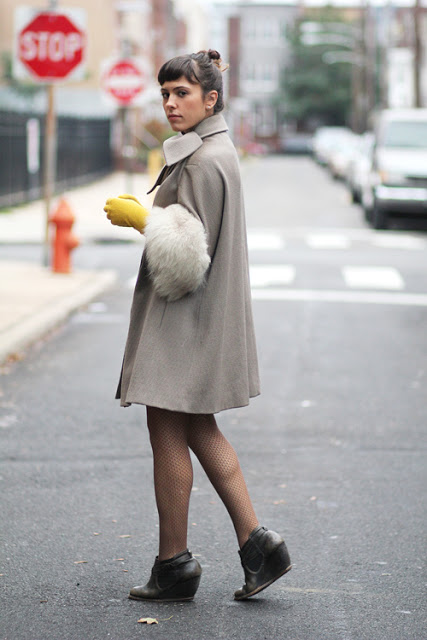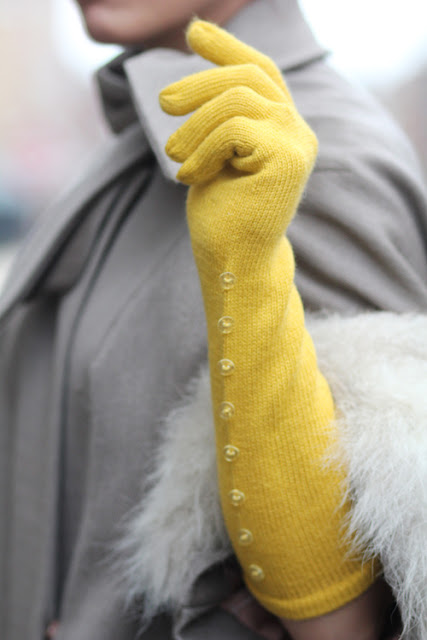 What is
your best thrifting score?
Hmm, this is a tough one! In terms of newer
thrifted clothing, I'd have to say a Tibi silk blouse for $2.99 (retail
around $300) or a pair of never-worn burgundy leather
Timberland boots for $12.99
(retails for $180). I've found some pretty amazing vintage cocktail
dresses, but my favorite has to be an emerald green shimmery cocktail
dress. I haven't worn it yet, but I'll be breaking it out for Christmas
parties.