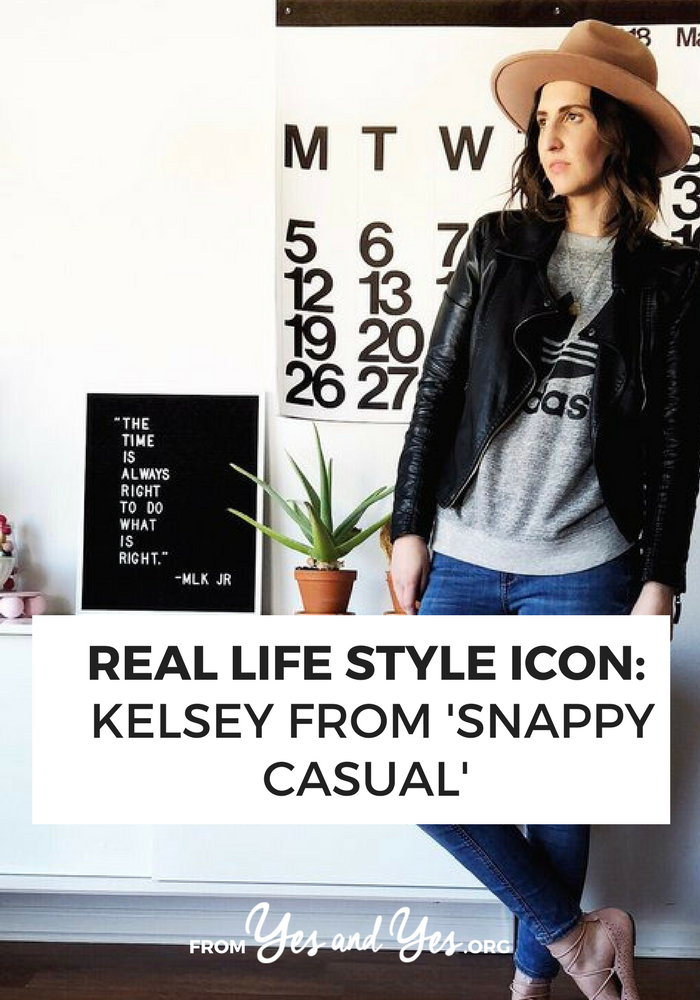 Names: Kelsey Williams
Age: 28
Location: Des Moines, Iowa — nearly smack-dab in the middle of the nation
Her online haunts: blog // facebook // instagram
Three reasons that you're awesome:
1. I've videotaped myself dancing and posted the videos
online
. You know, in case you need a good laugh.
2. I only have $10/week to spend on clothing, so I shop more for inspiration than I do for new clothes.
3. I'm making a little person. In my belly.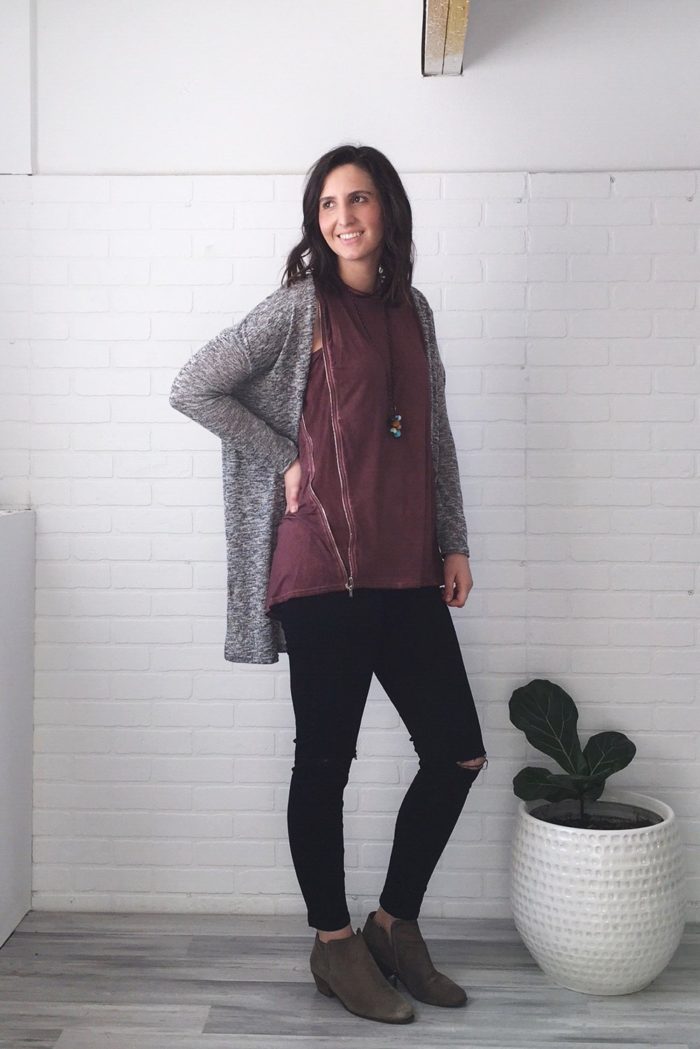 What are you wearing right now, as you type this?
A beige sweater dress from H+M, black maternity leggings from Target, and black and white patterned flats by Isaac Mizrahi for Target.
What is the last item of clothing you bought?
I went on a shopping spree a few weeks ago. The last item I purchased was a mustard yellow shift dress from H+M. I was so determined to
own it that I went to three different stores until I found my size.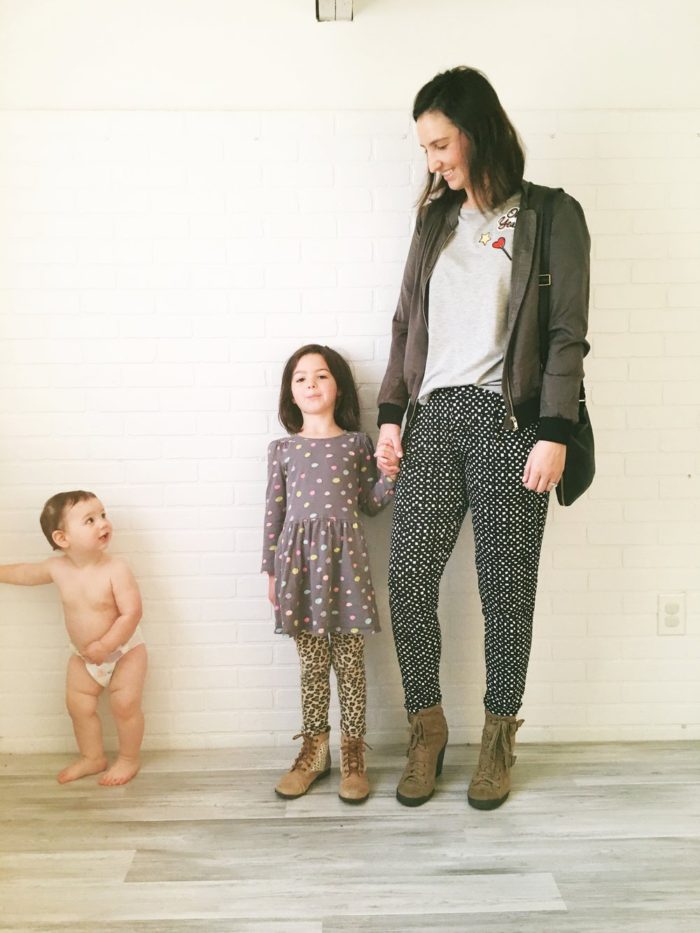 What is the item of clothing you most covet at the moment?

The perfect long-sleeved white blouse, a skinny leopard belt, and a black and white striped skirt.
Tell us about a favorite childhood memory about your clothes.

One year for Easter my parents bought me sunflower-print dress and a straw hat with a huge silk sunflower on it. A few weeks later, my mom suggested I wear it again. I was appalled! I thought you could only wear your Easter dress on Easter.
What is your best thrifting score?

A vintage sports T-shirt from 1977. It's so special, I only wear it once a year.
Could you tell us your top three style tricks/DIYs?

1. If you're not feeling good about your outfit, count the number of items you're wearing. Then add layers and accessories until the number is at least six. I call this my
six-item theory
.
2. My favorite DIY is taking an old T-shirt (especially one that has a stain or doesn't fit anymore) and making it into a necklace. It's so cheap and easy!
3. I'm a tall girl (5'10"). You can save money by re-purposing too-short jeans into slouchy boyfriend jeans or shorts.