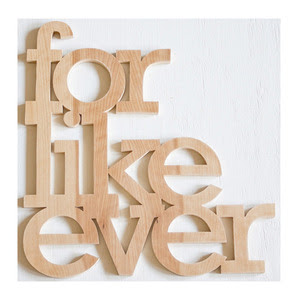 How was your week, guys?  I saw The Wombats
at The Varisty (by myself!), introduced friends to my favorite hole-in-the-wall Mexican place, went to the opera, got my quarterly taxes done and continued my quest to furnish my apartment exclusively with things from my friends' garages, Goodwill and Craigslist.
Enough of my jibber jabber!  Good links for you!
I love Salon's series about 'My Brilliant Second Career.'  This woman went from sales rep to long haul trucker and totally, totally loves it.
If you feel like you haven't accomplished enough for your age (regardless of how old you are) here are two good reality checks:  Betty White's life by the numbers and notes on being 30.
The internet and your cultural irrelevance – at age 28.
Then again, the Internet is a new kind of barometer for keeping track of
exactly how old you feel: how many things you don't get, how many
mini-Internet worlds you can't find the door to; exactly how many
crickets in the world you can no longer hear chirping. Unlike in
generations past, when (I imagine) you just kept doing what you and your
same-aged friends did, and aged into obscurity in comfort on a cloud of
your own tastes and generational inclinations, until you died either
thinking you all were still the coolest or not caring anymore about
being cool, these days the Internet exists in part to introduce you to
all these things you didn't know about, but in part to remind you how
much there is out there that you'll never know about.
Cute girls, in beautifully style vintage tweed, riding bicycles!
Kaylah's bedroom is adorable.
I love few things more than quirky details.
I'm doing my best to eat more seasonal produce (though I struggle to resist the siren song of avocado on toast).  Let's all make silky parsnip carrot soup.
Advice from a fellow Virgo on staying motivated
Holy convenient.  Thanksgiving From Your Laptop.  Playlists, invitations, food delivered to your door.
Funneh.  How Blogging Became My Boyfriend.
My blog has introduced me to so many great people, and if we ever break up, I hope they choose me.
I'm wiping the drool off my keyboard.  Stuffed Aubergine Rolls.
If November was an accessory, it would be this bag.  (And they're made in Duluth, Minnesota!)
I'm decorating my place at the moment and I'd like every.single poster Miss Moss chose here.
You Are Not So Smart: A Field Guide To The Psychology of Our Stupidity
Current obsessions
:
roasted broccoli
, my
grey skinny jeans
(I wear them six days a week and wash them on the seventh), making myself hot, decadent breakfasts every morning, going to my gym's 9:00 am yoga class populated exclusively by senior citizens,
Franny and Zooey
(I know I listed this last week, but it's so good, I've been dog-earring and underlining like an eager freshman English major).


What links and things have you been loving this week?