Name: Lydia Abate
Age: Quarter of a century
Location: Connecticut
Online haunts: My blog, flickr, twitter, instagram
Three reasons you're awesome:

1. I'm the only person in my office who wears heels and dresses to work.
2. I take outfit photos in public places with my tripod and remote. This gets me all sorts of strange looks and even stranger comments;
including, "Don't mind me, I just like to watch." But I try not to looked too creeped out and just keep going with my shoot.
3. I almost never pay full price for anything.
What are you wearing right now, as you type this?

Mustard cords, navy sweater, stormy sea necklace
What is the last item of clothing you bought?
I had to have the Leopard fedora from the Albertus Swanepoel for Target line, it's like the one he did for J.Crew, only $158 less. Oh wait!  That's not clothing! I also picked up a leather pencil skirt at the thrift store for $3.50.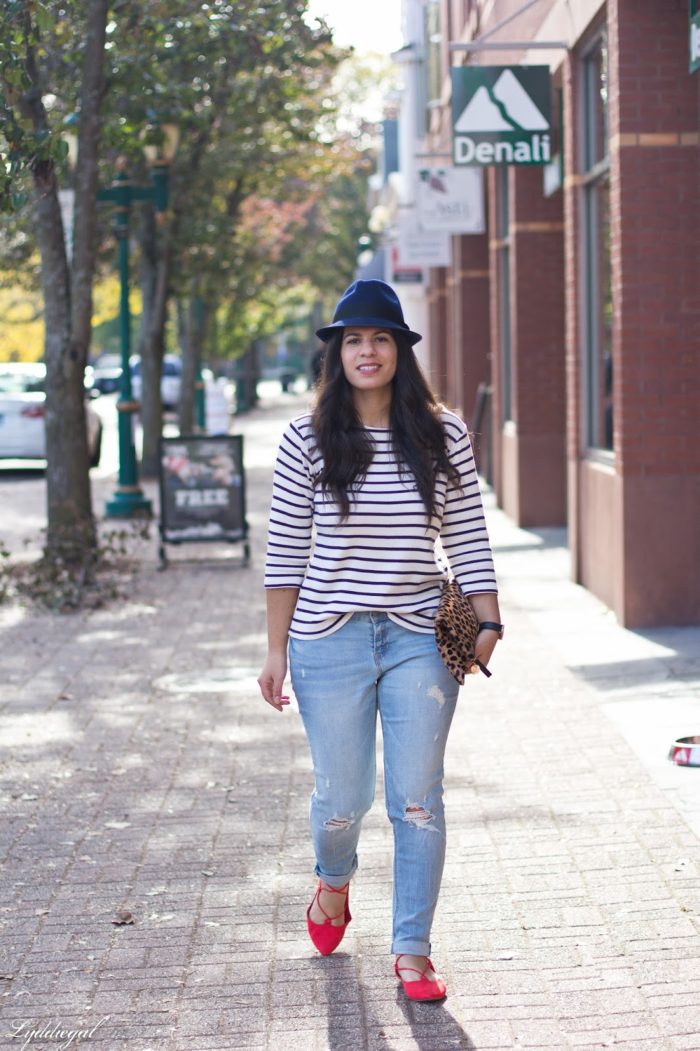 What is the item of clothing you most covet at the moment?
It really is something that seems to change moment to moment, but lately I have been crushing on this 
red pencil skirt
 from Express, now it just needs to go on sale.
Tell us about a favorite childhood memory about your clothes.
I had a friend who was an only child and perhaps a bit spoiled. She always had the most gorgeous Barbie Doll dresses, and I was envious.  Sometimes I would invite her over to play and when it was time to clean up a dress or two of hers might accidentally end up getting put away in my box.
I know I was unscrupulous, but I still don't really feel bad about it. Guess you'd better not let me into your closet!  Who knows what might mysteriously disappear?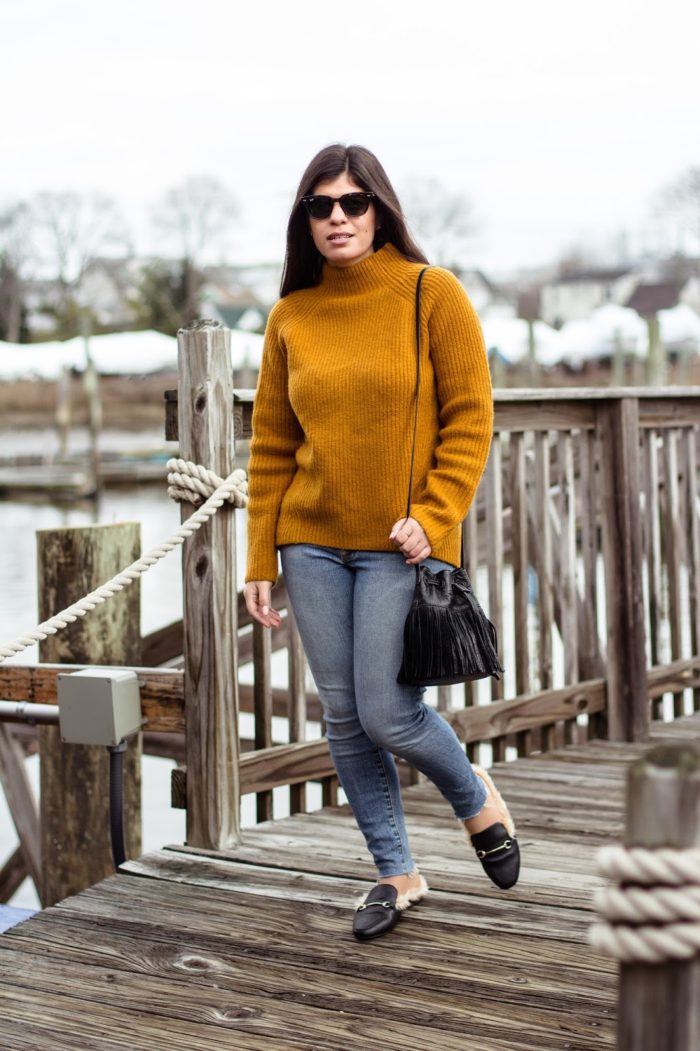 What is your best thrifting score?

My Coach Station Bag. It's in excellent condition and was only $10 – as an added bonus, it will never go out of style.
Could you tell us your top three style tricks/DIYs?
1. You have to own it. Some mornings I'm in a rush and the look I imagined in my head is not working out in reality. When there is no time left for a change, I just walk with all the confidence I can muster and act like its exactly how I wanted to leave the house that morning. Failing that, grab a trench coat and find a reason not to take it off.
3. I mostly DIY skirts (because they are so simple!), and usually I'm just copying some expensive piece I'm lusting after at the moment. One of my favorites is this 
pink skirt
 fashioned after one of that ModCloth is offering. It's just as cute and I did it for about $10.