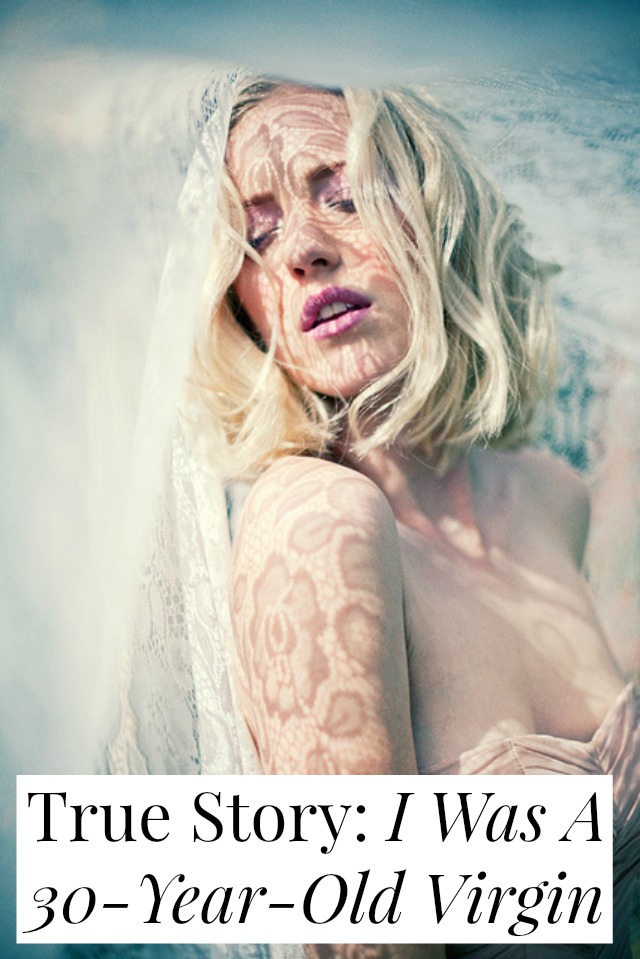 This is one of many True Story interviews in which we talk to people who have experienced interesting/challenging/amazing things. This is the story of "Maggie" who was a virgin till her 30s.
Tell us a bit about yourself!
Hello, my name is "Maggie" I'm from Ohio (lived here all of my life). I'm 39 and I live with my fiancé. I work in the human resources arena for a company that just about everyone knows. I read, love music and good food, and enjoy life as much as possible.
How did you feel about sex when you were younger?
I was the girl who read Everything You Were Afraid to Ask About Sex at the age of 9. I was definitely curious, as the book was titillating. However, my parents were very preachy about no sex before marriage and all that.
They were terrified of the shame of an unplanned pregnancy and all that. Growing up in my house, if you had to pass gas or burp, you went into the bathroom and did it. We certainly didn't discuss sex. My mother would tell me it wasn't that great and you just did it because the man wanted it.
How old were most of your friends when they started having sex?
I grew up in a very small town. It was a lot like the town in Footloose. There was NOTHING to do. I was in the AP classes, band geek, choir geek and my friends were from all over the social structure of high school.In general, we hadn't even had long term boyfriends.
However, one of my closest friends did become pregnant when we were 16. If there were other girls having sex at that time, it wasn't brought to my attention. I think we were just so naive at the time.None of my friends had watched a porn (nor had I). That didn't happen until college. Maybe they put something in the water to calm all of our hormones? LOL I don't think we discussed whether or not we were having sex because we already knew the answers.
Was retaining your virginity an active choice – or something that just kind of 'happened'?
It was both. I was being abused at home and I know that I was very standoffish to most boys. I had crushes, I wanted to do things like kiss, but I had very low self-esteem and just couldn't imagine being that intimate with another person.
Plus, I had been raised to believe that sex was for marriage. I don't know that I fully bought that, but I thought it was something that I should not just do with anyone. I thought it was something I should save.
As time went on and I went beyond college and into my 30s, it became a liability. Like, great, how am I going to explain to some guy that this hasn't happened? Or that I've never even really kissed someone? What if I'm bad at it? What if, because of the abuse, I just can't do it? I was terrified that I was never going to be able to have sex.
When you started dating someone and things were moving in a sexual direction, did you tell them that you were a virgin?
The guy that I finally decided to give it up to was the first man I thought that I loved. Emphasis on thought. He was not a bad guy, just not the right guy. I didn't tell him straight out – just that I wasn't very experienced. We had met online and lived 10 hours apart, so it wasn't the biggest concern at the moment.
Did the people in your life know you were a virgin?
My closest friends knew and they knew why. They knew that I had been abused and that it was very difficult for me to be vulnerable in any sense of the word. They were very caring and understanding.
When you lost your virginity was it something you actively decided to do?
The guy I mentioned before was coming to visit me and I knew that he planned on us having sex. And I didn't plan on stopping him. I wanted it to happen.
He arrived and we made out. He wanted to go further and I stopped him, which he took nicely, but I could tell he was upset. Later on that night we finally had sex.
After you'd lost it, how did you feel?
First was the pain – good LORD, it was painful. I ended up just gritting my teeth and bearing it through back to back sessions. He didn't understand how to get me excited or anything like that. He finally asked me, why does it seem to hurt you? I finally admitted that this was my first time.
He had performance issues, as well, so sex was just not that enjoyable with him. We dated for a bit longer, but it really was not that great of a relationship. Other than the pain, I thought, THIS is it? THAT was sex? Of course, now I know that my first time was a lot of errors on both of our parts. And I have definitely learned to ask for what I need.
After I lost my virginity, I can't deny that I went a little crazy. I wanted to figure out what I was supposed to be feeling, and that involved a lot of testing out of various men. I do wish that I could take some of it back and I'm forever grateful that I came away from it okay.I love sex. I am pretty uninhibited for the most part. I love men and I love being with them in a sexual way. Sex to me can mean a lot (when you're in love) or can just be a one night stand (as long as that is clear from the get-go).
What advice would you give to other late-blooming virgins?
You're not in a race. You don't have to be on anyone's schedule but your own. Be vocal. Say what you like or don't like. Don't do anything you don't want to do. Watch porn – I learned a lot from that. And there are two types of orgasms for women: vaginal and clitoral. Most women don't have orgasms just from intercourse. Don't feel bad about yourself if you don't.
Did any of you wait till later than usual? Any questions for Maggie?
P.S. True Story: I had my first child at 40 and True Story: My marriage was arranged by the Unification Church