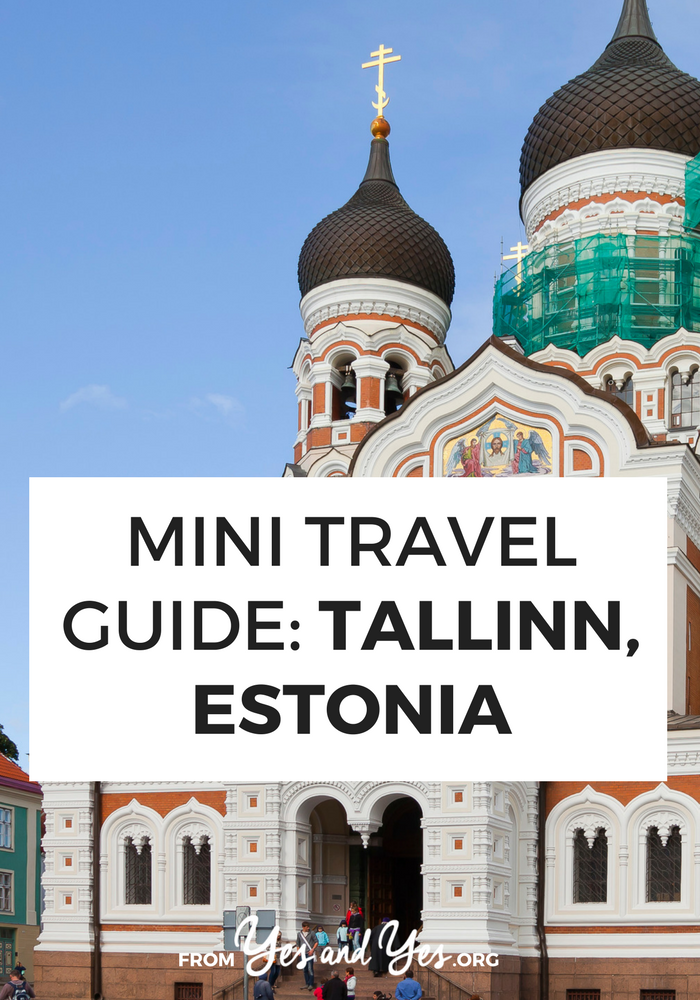 Looking for a travel guide to Tallinn, Estonia? Maybe you didn't even know you wanted to visit this beautiful, affordable, safe city – but you do now! I brought in experienced traveler Colleen to share all her best Estonia travel tips!
---
I had always been curious about the Baltic countries and visiting them had been at the back of my mind since moving to Azerbaijan in 2007.
Fast forward to 2011 and I'm living in St.Petersburg Russia, due to some silly red tape, I'm forced to leave the country for a month. Not bad, right?
Where better to go than Estonia, Latvia, and Lithuania? My adventures had me wander through all three of those countries, but I stayed the longest in Tallinn, Estonia; 18 days in hostels, on friends mattresses and a Spanish language teacher's couch.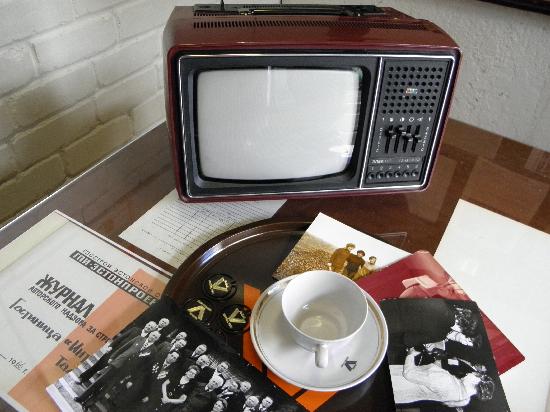 Must do in Tallinn, Estonia
Tour must be scheduled in advance through website, (7€) but the guides are great and have a divers array of stories to tell about this fascinating hotel that housed a KGB surveillance point. Check the weather forecast,bring your camera, as you'll have access to the most incredible views of Tallinn.

Open until 2005 with human rights violating conditions, its a fascinating illustration of history-The Germans, Russians and Estonians swapped control of the facility at different points in history.
Tallinn Backpackers Hostel schedules tours often (8€)-only downside is you'll likely go with a group of mostly drunk backpackers-do make sure you ask the guide lots of questions.
A 3 in 1 hit, Kadirog has one of the best modern art museums I've ever been to (and I live near the Hermitage), the presidents palace, and extensive park grounds for walking and picnicking.

.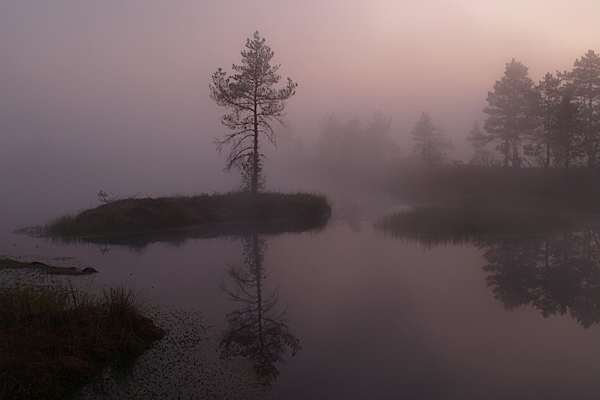 Must go in Tallinn, Estonia
49€. Book a day in advanced and must have 2 people, tours are Mon/Wed/Fri/Sat.  Paldeski via City Bike -1€per hour+ 2.00€train ride one way.
The peninsula packs in as much history as possible with everything from ancient fort ruins, stunning cliffs, and crumbling manors to a Soviet era Nuclear training facility.
Walk to it, and look up, you'll be surprised by what you seek lurking on the gable-the local legend is that the man was peeping into the room of a lovely actress.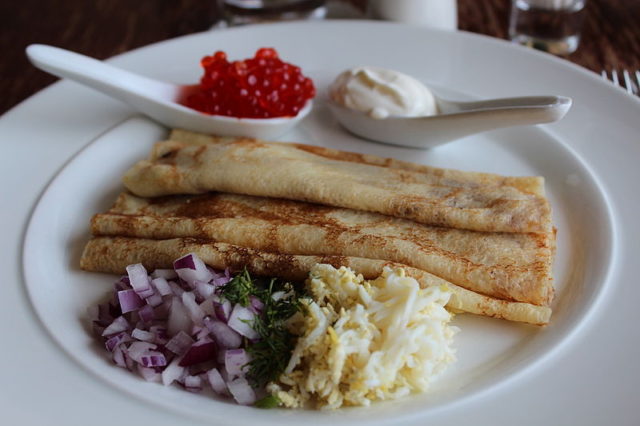 Must Eat in Tallinn, Estonia
Estonian Chocolate
Germany and Belgian, move over! Estonian Chocolate, though lesser known than the giants of confection from other European cities, is slowly gaining a following among the connoisseurs of this essential food group. Shops abound in the Old Town; many connected to coffee shops. Ah bliss!
Bilini
The Estonians have taken the empty palette of Bilini and made it fantastic! Fillings can be everything from fresh strawberries and cream to chanterelles and blue cheese (a personal favorite, not for diet conscious!)
Ask a few residents where they recommend to sample bilini, as you will likely get several different answers and thus have the opportunity to indulge in the many varieties.
Salmon Soup
Clear broth, with delicate chunks of salmon and a dollop of cream. Tasty enough to convince the most ardent fish soup hater. (That would be me!)
Roasted Almonds
Purchased from the street wagons, and wrapped in a bit of paper, these nuts are roasted in a sugary/caramel topping that means you basically hoover the package in glee.
Saku Original
No visit to Estonia is complete without tasting the local beer. As I prefer my drinks to be of the wine/liquor variety, my opinion on Saku is: OK. But why drink beer when you can imbibe a delicious berry gin called Saare D Inn?
Cultural tips for Traveling in Estonia
Estonian people culturally are not as 'smiley' as Americans, but don't think for a moment they are not friendly, a few polite words will get you far, as especially in the Old Town they are used to foreigners being rude and drunk.
Jõudu tööle!: Power to your work! Keep Going!
Terviseks : Cheers! Health!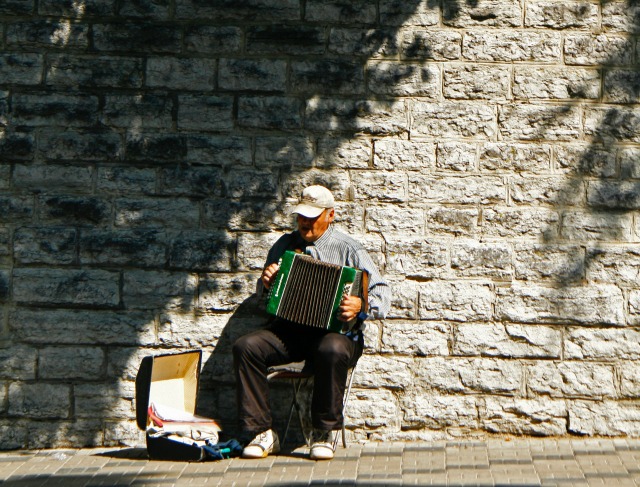 Cheap travel tips for Estonia
Go in Autumn! Off-season tickets are almost 1/2 the price (hotels, bike rental, tours etc) sure the weather isn't the warmest, but less crowds, lots of sun, truly lovely colors and great atmosphere.
Bring your computer, Tallinn prides itself on being the most wired city in the world and…it is! Happy hours and Business Lunches are common in the Old Town, so if I wanted to eat out, I'd do lunch instead of dinner and found a place with 1€ tap beer.
In my experience, In Your Pocket guides are the most reliable and can be printed from the internet.
Most places take credit cards. The exchange counter at the bus station (at time of writing) charged a ridiculous high fee; it's wise to search for a no-commission exchange counter-I remember finding one at Vuru Shopping Center.
Airbnb is cheaper and more authentic than a hotel, nicer than a hostel. Here's a two-bedroom apartment for $48 a night and here's a four-bedroom apartment (with a sauna!) for $92! If you've never used Airbnb before, here's a $40 credit towards your first booking!
Have any of you been to Estonia? Any questions for Colleen?
P.S. My minimalist travel makeup bag – only 3 products!