This is one of many Real Life Style Icon interviews, in which we talk to funny, smart, painfully cute fashion blogger who we all want to befriend. And then steal their clothes.
And now we're branching out into dudes!  Say hello to James of Highlighted Life!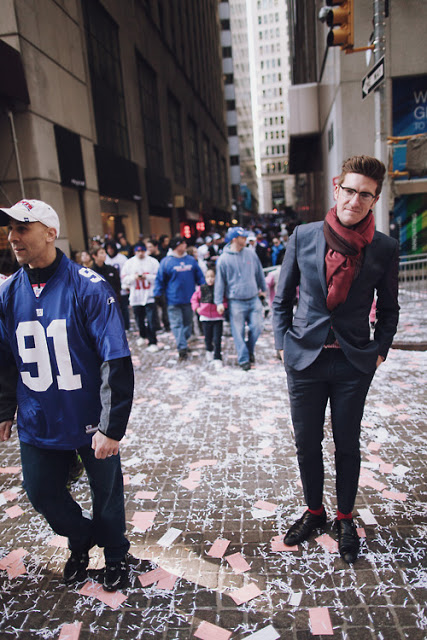 Name: James Nord
Age: 27
Location: New York's Lower East Side
Online haunts: blog // twitter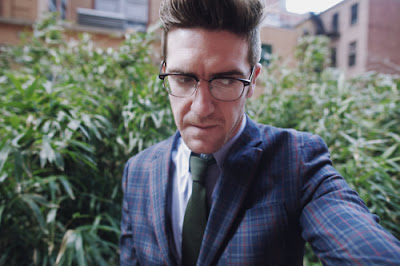 Three reasons that you're awesome:
I don't know about awesome but I think I am made mostly of big hair, a need to be better and a wandering mind.
What are you wearing right now, as you type this?
J.
Lindeberg Wax Coated Jeans, Michael Andrew's Bespoke Shirt, Pink Ascot
(vintage), Black Leather Hook Bracelet from Miansai, J. Lindeberg Wool
Blazer, Moscot Glenn Glasses.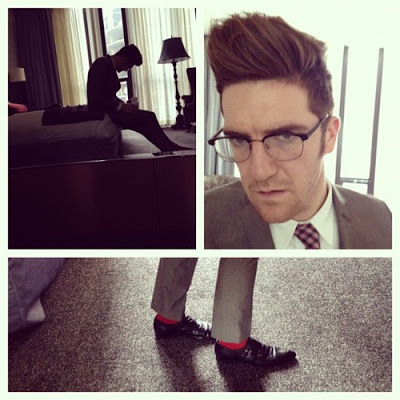 What is the last item of clothing you bought?
A plaid suit from Penguin.

What is the item of clothing you most covet at the moment?
I am waiting for this new J. Lindeberg jacket to go on sale.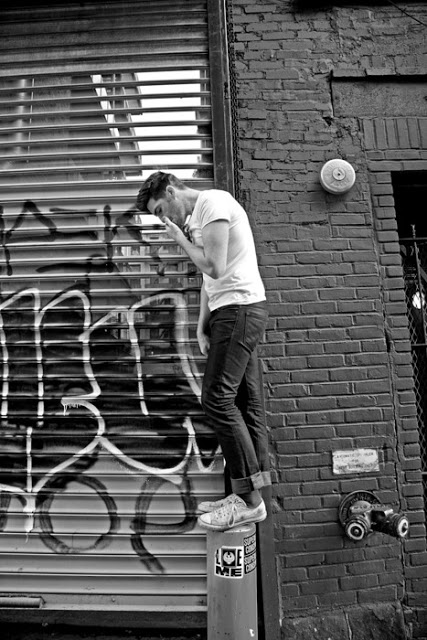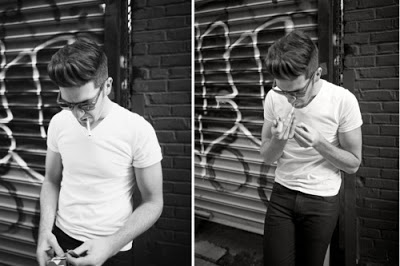 Tell us about a favorite childhood memory about your clothes.
My
mother always pushed my brother's and I to be different and even better
a little strange. This sometimes worked out really well (bow ties and
tweed blazers to a 4th grade concert) and sometimes turned out
absolutely horribly (pleather pants to homecoming in high school).
Whatever it was her unwavering support of my eccentricities made birthed
the confidence I still wear today.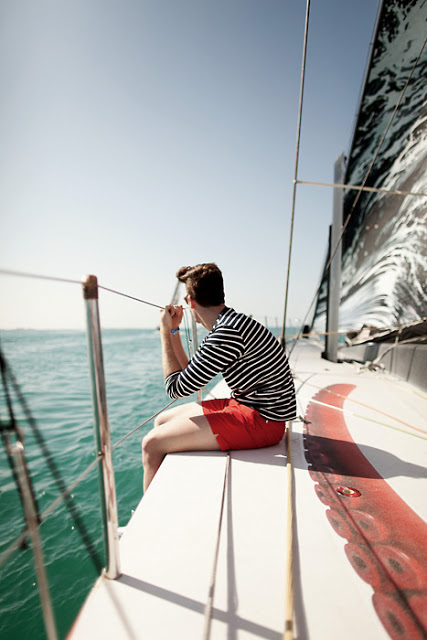 What is your best thrifting score?
Not much
of a thrifter, the suit lapels are always too wide for my taste, I do
have a soft spot for vintage Playboys and Haper's Baazar


Could you tell us your top three style tricks/DIYs?
Never wear boring socks, tailor it and overdress.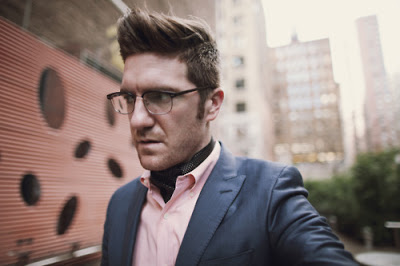 Thanks for sharing, James!