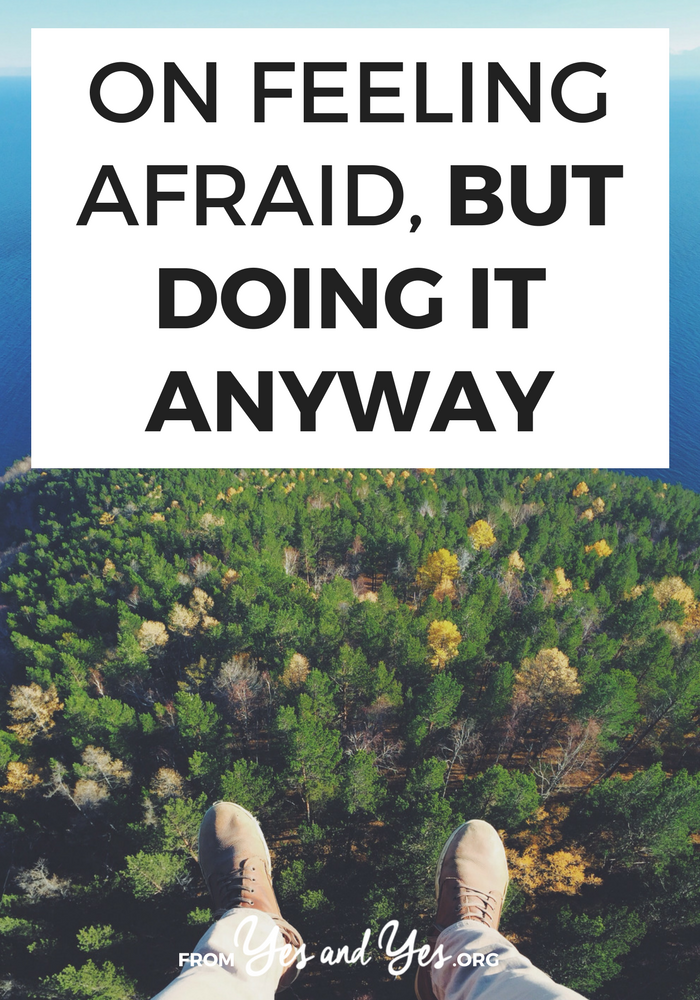 I am afraid too. I am frightened all the time, but I do not let the fears determine my behavior. How I act and whether or not I am afraid are two separate things in my process.
I think questions such as, is this doable, reasonable, and morally sound? What are the consequences going to be when I do this? I know I will make some people mad but can I actually achieve something positive?
If I think I can be effective, I allow myself to feel afraid. The problem is when people act because they are afraid.
These two things need to be separated. It is okay to feel uncomfortable. If you are going to create anything worthy, you are going to feel uncomfortable and other people are going to make you feel uncomfortable, and that has to be accepted as part of life.