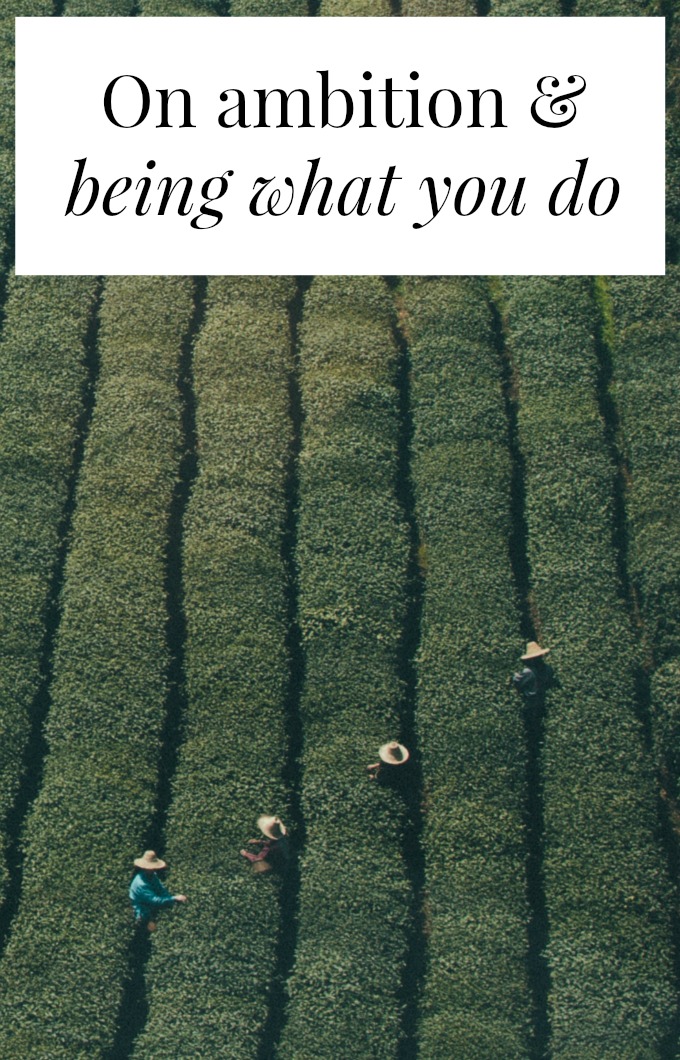 This guest post comes to us from the smart/talented/driven Liz of Being Geeky Chic fame. She writes about sci-fi, apps, design, style, and a million other things. Pop over and say hi!
My brother, my boyfriend, and I are always having pseudo-intellectual, semi-existential conversations about life, but last night's conversation hit home in an intense way. We were discussing a big new project I'm working towards (announcement coming soon!) and as such, I was discussing how daunting it is to take on something so consuming… And my brother said:"It's one thing to be ambitious, but you can't let your ambition own you." I'm going to confess something here and now. My ambition owns me.I've never totally understood what makes me act the way I do. I can't completely explain it, but I can tell you a story.

When I was editing SKOL last year, I would come home from my full-time job at 5 PM, hole up in my office and edit until 2 AM. I wouldn't leave to eat. I wouldn't leave to take a phone call. I wouldn't leave to get a glass of water. I wouldn't leave to wash my hair. The boyf would lovingly come up each night and bring me some food and drink so I didn't die. I did this for 10 weeks.
See, when I get into a project… I REALLY get into a project. I become the project. The project becomes the very air in my lungs and blood in my veins.

As a result, I place all of my self worth in the things I create.
So many people have said to me, "your job is not who you are." Except, it's not about a job, is it? See, in my world, my job is just a venue in which I DO things. I CREATE things. I am what I do.
I can't get through a day without thinking about how many hours I will have left each night to spend on this blog, my next project, some shooting. Almost daily I find myself upset when things simply "take too long." And these are things that others would never bother considering:
Taking a shower. Watching a TV show. Eating a meal. Driving to the store. Grocery shopping. Laundry. Working out.
This week alone, I have found myself thinking: "this is taking too long" while doing each of these activities. It wouldn't matter… except I had this blog post to write.
I'm not divulging this because I think it's a problem or because I'm worried about it. I've been living this way since I was 14 years old and besides a couple sleepless nights, I've managed to find some decent checks and balances in my day to day life.
I'm living in ambition prison. I hope I learn something along the way.
Do you consider yourself to be ambitious?  How much do you associate your self-worth and identity with what you do?