This is one of many Real Life Style Icon interviews in which we talk to clever, funny, fashionable women.  And then we distract them with something shiny (or some cheese) and raid their closets.
Name: Lisa
Age: I am almost twenty-FAUX!
Location: Georgia
Online haunts:  blog // facebook // pinterest
Three reasons that you're awesome:
Oh gosh, so many things to list (haha!)  Here's some random awesomeness:
1) I've got the personality of Gumby – I'm pretty easy-going and ready for anything!
2) I actually enjoy cooking, especially prep work. You want someone to chop the veggies or stir the sauce, I got it.
3) I have a black belt in Google kung fu; I can look up pretty much everything.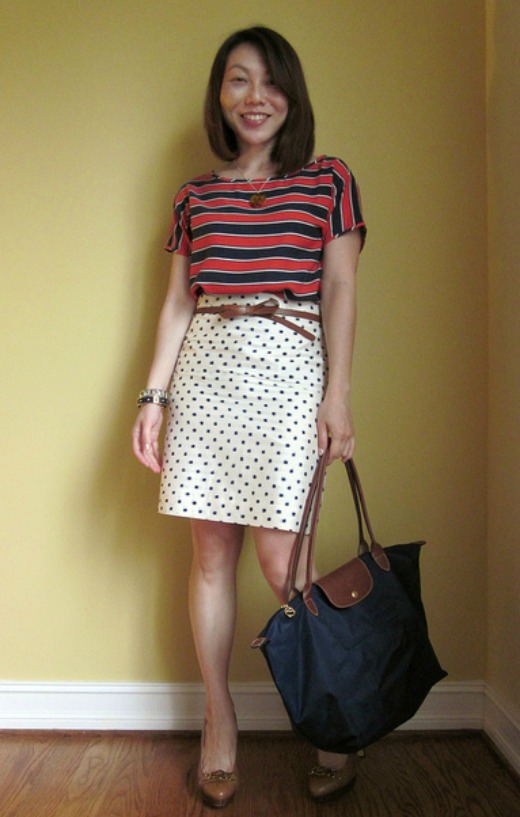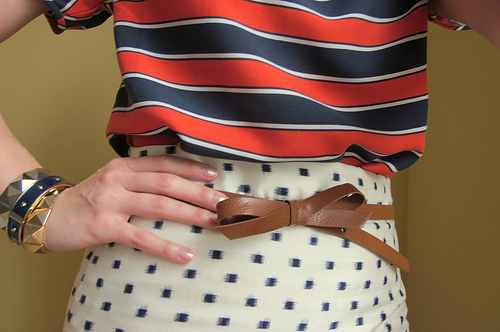 What are you wearing right now, as you type this?
Denim shirt, madras shorts, flip flops – I am all about comfort in my off-hours.
What is the last item of clothing you bought?
My
first pair of Jack Rogers thong sandals found on sale and in bright
pink! I admit, they are not that comfy, but I'll make them work.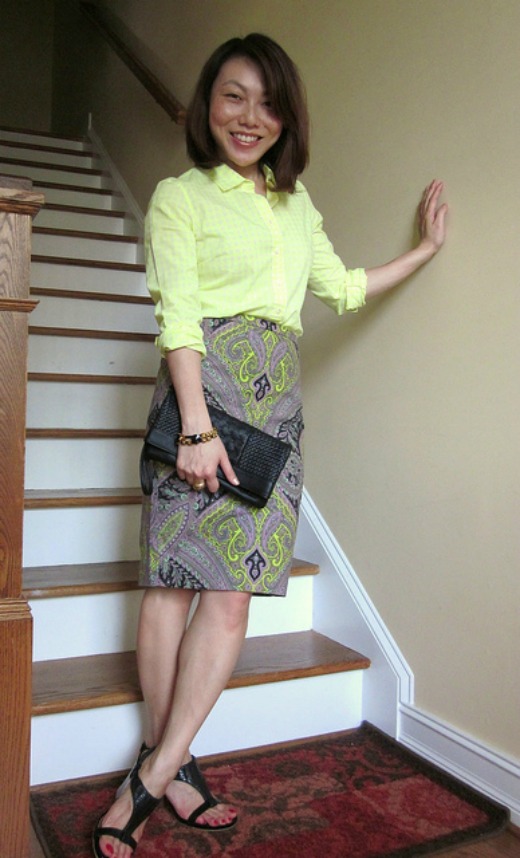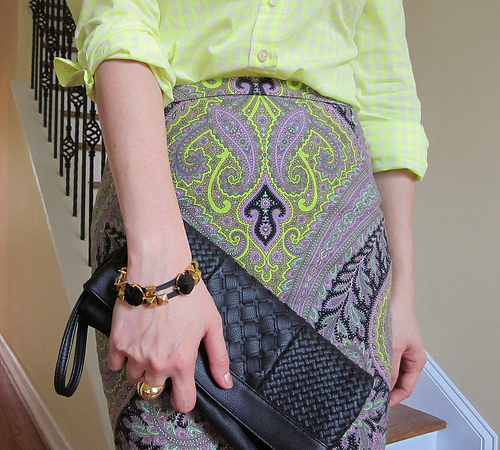 What is the item of clothing you most covet at the moment?
The Alexander Wang rocco satchel with the studded bottom – in tan or black with the gold studs. It's been out for a few years now and I'm too cheap to bite – but I still lust for it!
Tell us about a favorite childhood memory about your clothes.
My
parents totally created my childhood tomboy persona!  I remember a
family portrait when I was about four with a mop of short curly hair,
wearing denim overalls, a rainbow-striped long-sleeve polo and white
tennies. For some reason, that outfit made me feel awesome!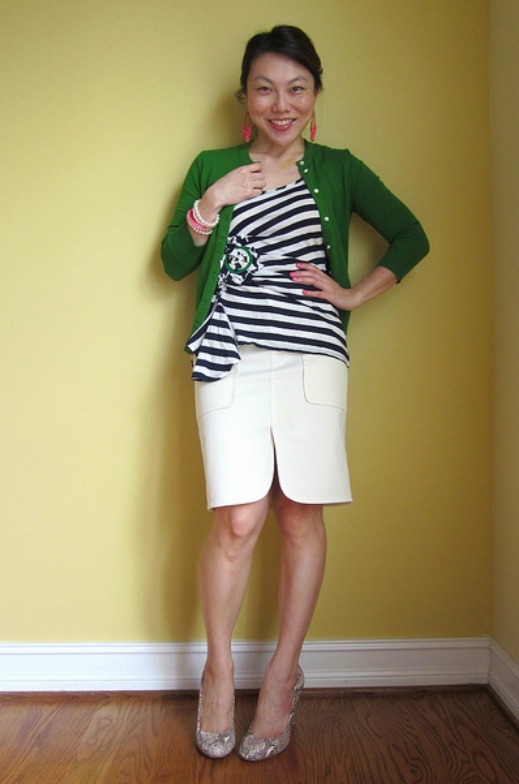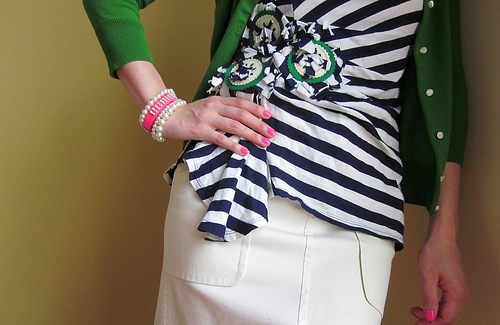 What is your best thrifting score?
Does Ebay count? Because that's as close to successful thrifting that I've ever gotten. I've scored tons of previous season Anthropologie and J.Crew items for cheap on there, loads with the tags still on them.
Could you tell us your top three style tricks/DIYs?
I don't know if these are "tricks" per se, but when I put together ensembles, I consider gingham and stripes to be neutrals, so it lends to a lot of interesting combinations. I am also all about pattern-mixing as long as the pieces are in the same color family and there's only one dominant pattern. And when in doubt, belt it – sounds simple, and it is, but belting has helped me create the waistline I don't have. As for DIY – I wish!
Thanks so much for sharing, Lisa!