Every year on my birthday I compile a list of new things I want to try.  Some of these things are exciting and adventurous, some are shockingly mundane.  You can read about previous adventures here.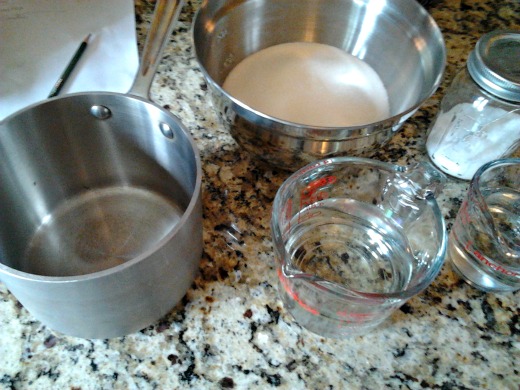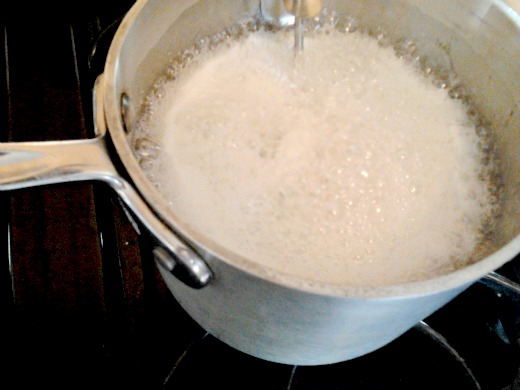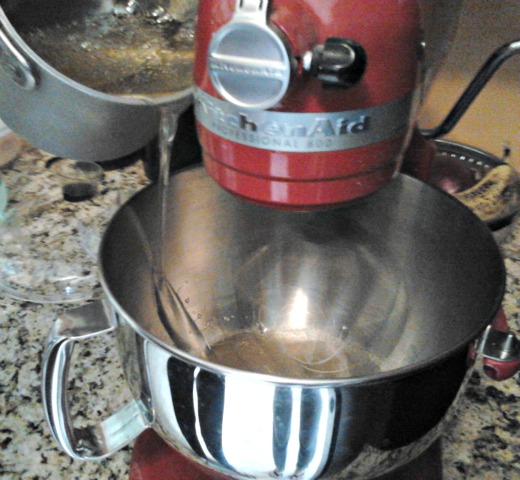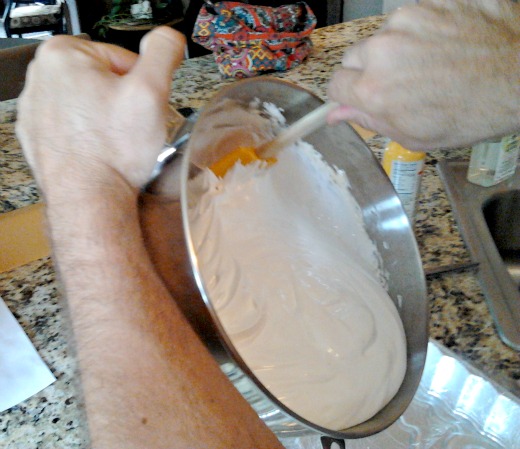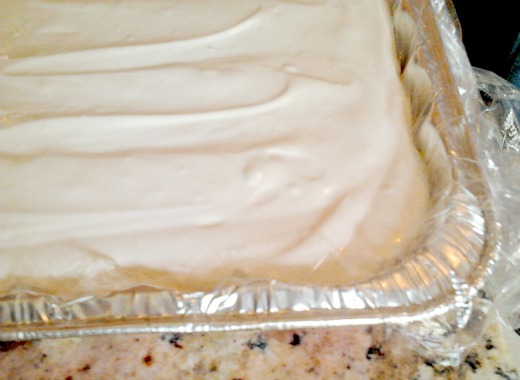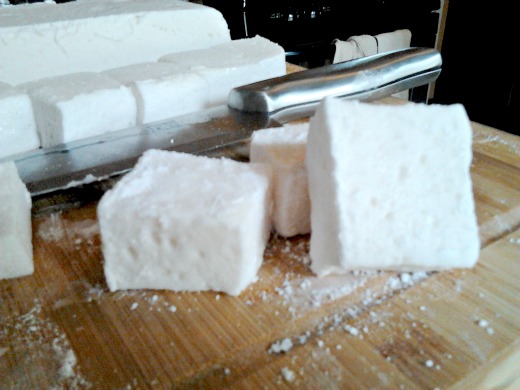 After The Great Turkish Delight Disappointment, I was just a bit concerned about taking on homemade marshmallows – as inadvertently creating flower-flavored translucent fudge did little to assuage my candy thermometer fears.
  But!  My friend
Ben
assured me that marshmallows were waaaay easier than Turkish Delight.  And probably more delicious.Like most people, my only real experience with marshmallows are of the cylindrical, Jet-Puffed variety and I imagined that homemade marshmallows were best left to Martha Stewart and the ladies of Pinterest.  
You guys? They're shockingly un-hard.
 Not quite
easy
mind you, but totally doable.  If you can make cookies, you can make marshmallows.
I won't bore you with all the logistics so much as point you towards this recipe we used.  And really, it's mostly just boiling things, followed by mixing things, and then adding other things slowly while the mixer is on.  (super technical terms, no?)
The best part of making marshmallows?
a) flavoring them however you want
b) having a giant pan of marshmallow in your fridge
We made vanilla marshmallows but you could, of course, go crazy-like and make butterscotch or peppermint or coconut.  And add coloring!  And then cut them into cute shapes!
Or you could just eat the not-yet-totally-set marshmallow fluff with a spoon, directly out of the pan.  You know, hypothetically.
Have you ever made marshmallows from scratch?  Any luck?