This is one of many True Story interviews, in which we talk to people who have experienced interesting/challenging/amazing things.  This is the story of Michele and how she dealt with her PTSD.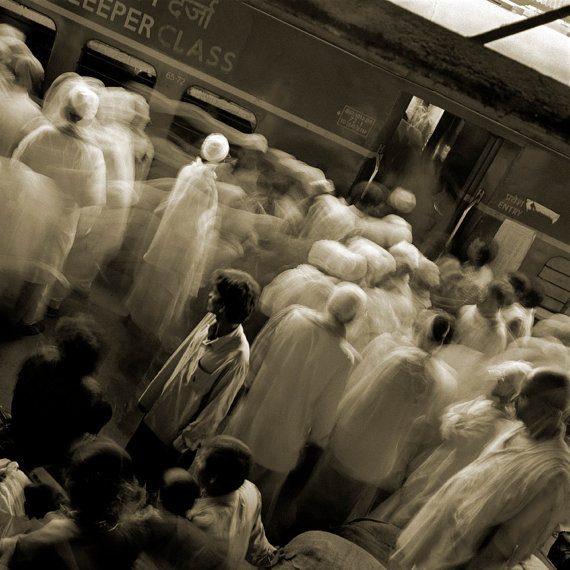 Tell us a bit about yourself!
Greetings from the beach! My name is Michele Rosenthal, former Manhattanite now transplanted to a small beach town two hours south of Disney World. A city girl at heart and a beach girl in my soul, I made the move seven years ago at a time in my life when I desperately needed to start over, heal and find some peace.A former publicist and university professor, today I devote my career to helping survivors achieve freedom, peace, calm and joy. As a post-trauma coach, author, speaker, radio show host and the founder of
HealMyPTSD
, I live my passion of educating and supporting survivors and their families as they navigate the recovery journey. To balance out the intensity of that work (and have a ton of fun!) I go to the beach by day and dance salsa, Argentine tango, and ballroom by night.
For those of us who don't know, what's PTSD?
PTSD is a condition diagnosed when someone has survived a trauma in which he feels helpless and powerless and, as a result, experiences debilitating symptoms that persist for more than one month and create dysfunction in all areas of life.
It's normal after a trauma to experience behavioral changes and other disruptions as the mind and body learn how to integrate the memories and release the stress of the trauma itself. For example, mood swings, nightmares, and insomnia are natural in the immediate post-trauma timeline. Up to 80% of trauma survivors successfully accomplish this post-trauma transition within 4 – 12 weeks and are, during that period, able to function normally. For the 20% who do not successfully move through this phase they become stuck in survival.
Symptoms of PTSD fall into three categories: Arousal (an ever-present feeling of being on alert), Avoidance (constantly seeking not to come in contact with reminders of the trauma), and Re-Experiencing (re-living aspects of the trauma).

What brought on your PTSD?
At the age of thirteen (1981) I survived an enormous trauma: an allergic reaction to a medication landed me in the hospital with such a rare illness none of my New York City doctors had ever seen it: Toxic Epidermal Necrolysis Syndrome turned me into the equivalent of a 3rd degree burn patient. By the time I was released from the hospital I had lost 100% percent of my epidermis. While I went on to make a full physical recovery I was not so resilient emotionally.
When did you realize you had PTSD?
Right after my trauma I knew something wasn't right. In the beginning I hid my PTSD symptoms as best I could. Over the years, however, they grew so enormous hiding them became impossible. By 2005 I finally did some research and found a trauma therapist, all of which led to my PTSD diagnosis.

How did PTSD affect your life?
The mind is capable of producing 50% more stress than the body can handle; after twenty-four years of post-traumatic stress my body was in a very dangerous place, so my health was enormously compromised. In addition, PTSD affected my ability to carve out a career or even hold long-term jobs. Due to stress, sleeplessness, and emotionality I had frequent meltdowns, which required my resigning from various positions.
Personally, PTSD took an enormous toll on my relationships. I wanted to be close to no one, and often isolated, which made it incredibly difficult for friends, lovers and family to maintain a meaningful connection with me.
What were different ways you tried to treat PTSD?
I began my healing journey with talk therapy that used a good deal of cognitive behavior therapy. I added to this meditation, which brought terrific benefits. Then I added Eye Movement Desensitizing and Reprocessing, plus the most popular energy processes: Emotional Freedom Technique, Thought Field Therapy and Tapas Acupressure Technique. At the same time I tried working with a healer in Hawaii via phone in New York City. I saw a Chinese herbalist, a new age chiropractor and a reflexologist. Eventually, the combination that worked wonders for me (coincidentally, when I really became serious about recovery) was dance, hypnosis and Neuro-Linguistic Programming.
Can someone ever be 'cured' of PTSD?
Many people hesitate to use the word 'cured' – but I'm just brazen enough to use it so, YES, PTSD can be cured. I see so many people moving into a place where they are symptom-free, which is how I define 'cured'. I now live 100% symptom-free. I have colleagues who are living the same way, plus clients.
The good news is that there are many treatment approaches that can bring enormous relief, reduction and/or elimination in symptoms of post-traumatic stress. From traditional modalities like talk therapy and any slew of cognitive behavioral techniques to alternative treatments like energy processing, hypnosis, somatic experiencing and language oriented processes it's possible for anyone who has the desire to feel better, plus the commitment to do the work of recovery, to find a way to move forward.
What advice would you give to someone suffering from PTSD?
My top three pieces of advice:
1) Build a support system
Find someone in whom to confide that you're struggling. We don't heal in isolation; we heal in community. Build a community for yourself to support you in moving forward. This includes family, friends and professionals trained in trauma to assist you in finding your way.
2) Participate in the recovery process 
There is no single antidote for PTSD. We each have to find our own unique healing path. It's up to you to research, stay open to new ideas, advocate for yourself and try new things.

3) Commit to doing the work
PTSD recovery has no specific time period. You must, must, must stick with it until you're through. You are the only one who can heal you. Others can help, but only you can bring the desire, dedication and commitment to face what needs to be faced and do what needs to be done in order to move out of the darkness and into the light.
Thanks for sharing, Michele!  Have any of your ever struggled with PTSD?  Did you get over it?  How?
photo by huy lam, for sale here